Dangers of Motorcycle Accidents in the Bronx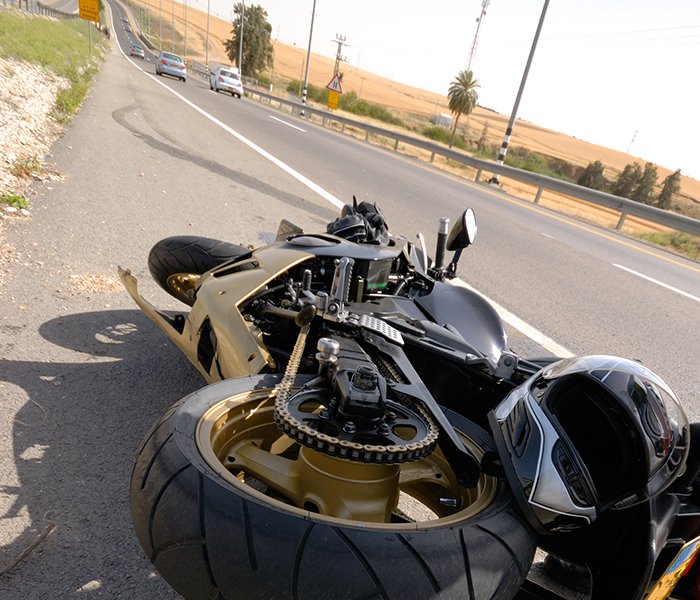 While it's always fun to enjoy the added sense of freedom that riding a motorcycle in New York City provides, all riders must exercise caution when passing through heavy traffic areas like the Bronx since too many deadly accidents occur there each year. Commuters must be especially careful when travelling on the Cross Bronx Expressway.
Fortunately, some Bronx neighborhoods are benefitting from New York City's "slow zone" program that requires reduced speeds in high traffic areas.
You can learn more about several serious Bronx collisions by reviewing the descriptions of them below – along with some general New York motorcycle accident statistics. That information is followed by a list of the Bronx hospitals where many injured motorcyclists are sent after their accidents.
This article concludes with a look at some of the key Bronx neighborhood attractions that so many motorcyclists and others visit regularly.
Bronx motorcycle accidents remain a serious threat
During the last few years, the following fatal motorcycle accidents took place in the Bronx.
October 2017. A twenty-seven-year old male motorcyclist T-boned another vehicle on W. Fordham Road in University Heights in the Bronx. This young man was apparently trying to pass a Nissan SUV when he hit the vehicle in broad daylight. Seriously injured, he was rushed to St. Barnabas Hospital where he died due to head trauma;
July 2017. A thirty-one-year-old male motorcyclist died in a crash in the Pelham Gardens section of the Bronx after falling off his bike and sliding under an SUV. The accident took place around 9 PM in the evening, close to the intersection of Eastchester Road and Pelham Parkway North;
September 2015. A female passenger was killed in an accident that took place on Commerce Avenue after the driver lost control of the motorcycle. The twenty-seven-year-old woman was taken to Jacobi Hospital where she was pronounced dead. The driver survived.
Sadly, these are just a few of the many other Bronx motorcycle accidents that occur each year, often leaving victims seriously injured on either a temporary or permanent basis.
The following statistics provide a broader picture of the serious motorcycle injuries that the Bronx (and all other parts New York) must battle on an annual basis.
Statistics reveal how dangerous it can be to ride a motorcycle in New York City
Accidents often prove fatal. Between early 2010 and the end of 2014, fourteen percent (14%) of all traffic fatalities in New York City involved motorcyclists – even though they drove only two percent (2%) of the city's registered vehicles;
New York City fatalities have increased in recent years. Between 2010 and 2014, a total of 197 motorcyclists annually lost their lives riding in New York City. That's nearly double the amount for other similar areas in the state – and higher than in earlier years;
Motorcycle passengers usually ride safely. Compared to the drivers of most New York City motorcycles, passengers rarely die in crashes. Only ten (10) passengers died in New York City motorcycle accidents between early 2010 and late 2014;
Non-Hispanic Black riders are at highest risk of injury. Compared to riders of all other ethnicities, Non-Hispanic Blacks died in more motorcycle accidents than people of any other ethnic background;
Most dangerous time of day. Fifty-six percent (56%) of crashes in New York City normally take place after 3 PM;
Sundays are the most dangerous days to ride in New York City. Forty-seven percent (47%) of all New York City motorcycle crashes occur on this day. Fridays and Saturdays are also very dangerous for NYC bikers compared to other days. Part of the reason for this is that few motorcyclists regularly commute to and from work on their bikes;
Equal dangers exist in all five boroughs. Recent Bronx accident statistics reveal that about the same number of annual motorcycle accidents occur there as in the other four boroughs.
Injured motorcyclists are frequently taken to these Bronx hospitals
NYC Health and Hospitals/Jacobi
1400 Pelham Parkway South
Bronx, New York 10461
NYC Health and Hospitals/Lincoln
234 East 149th Street
Bronx, New York 10451
North Central Bronx Hospital
3424 Kossuth Avenue
Bronx, New York 10467
Jack D. Weiler Hospital (of the Albert Einstein College of Medicine)
1825 Eastchester Road
Bronx, New York 10467
Bronx-Lebanon Hospital Center
2432 Grand Concourse
Bronx, New York 10458
Parts of the Bronx frequently traveled by residents, students and general tourists
Although there are many high traffic sections of the Bronx, two of the most popular areas favored by younger residents, tourists and others are the East Tremont and Fordham neighborhoods. The latter is perhaps best known for the presence of Fordham University on Rose Hill — it offers six graduate schools and four undergraduate programs. Fordham is a private Jesuit university often ranked among America's best colleges by U. S. News and World Report.
The East Tremont neighborhood of the Bronx currently attracts many younger New York City Hispanic and Black residents. Approximately half of those living there are Hispanics and about one-fourth of the residents are Black or African-Americans. The average age of men living in East Tremont is twenty-nine (29) – compared to age thirty-three (33) for women.
Families occupy about one-half of the apartments and homes in East Tremont – with about one-fourth of those families including at least one married couple.
Key Bronx attractions many visit on foot, motorcycle or by other means of transportation
The Bronx Zoo
Fordham University
The New York Botanical Garden
The Wave Hill area. Tourists and residents alike enjoy the gardens and beautiful views available here of the Hudson River and the New Jersey cliffs
East Fordham Road's shopping district
The Belmont area known as "Little Italy." The many Italian restaurants on Arthur Avenue attract both residents and tourists alike.
Whether traveling on motorcycle or by other means of transportation, you'll find it easy to locate each of these favorite Bronx attractions.
If you've been seriously hurt in a Bronx motorcycle accident or elsewhere in the city, you need the help of a highly experienced New York City motorcycle accident lawyers like those at Frekhtman & Associates. We've been representing clients like you for many years – and know how to fully investigate and prepare your case for injury settlement negotiations (and trial).
Every personal injury lawyer at Frekhtman & Associates takes pride in fighting for the maximum injury settlement amount available — to fully compensate you for all your pain and suffering, lost earnings, medical expenses (past and future) and all other losses. Please contact us so we can schedule your first, free consultation with us.