Dangers of Motorcycle Accidents in Brooklyn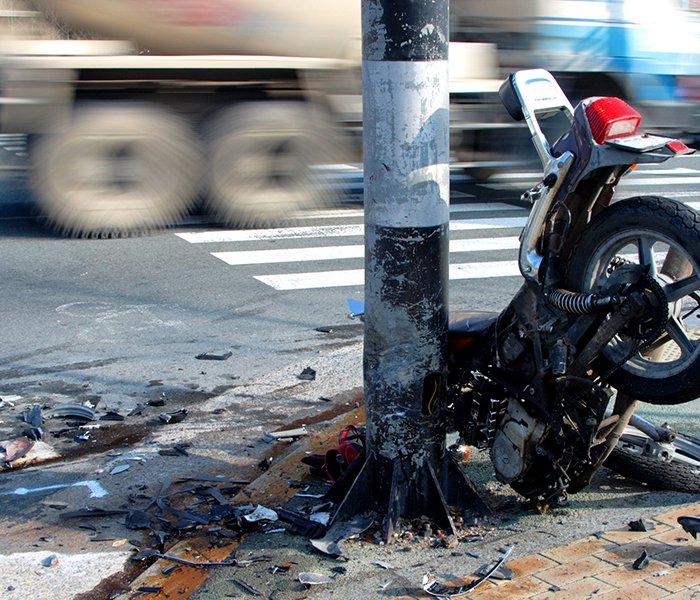 Motorcyclists blend in regularly with all the cars, trucks, and taxis traveling in and out of Brooklyn's neighborhoods every day. Whether heading to work or one of the singular tourist attractions, everyone quickly learns how important defensive driving can be to survive the rush hours here.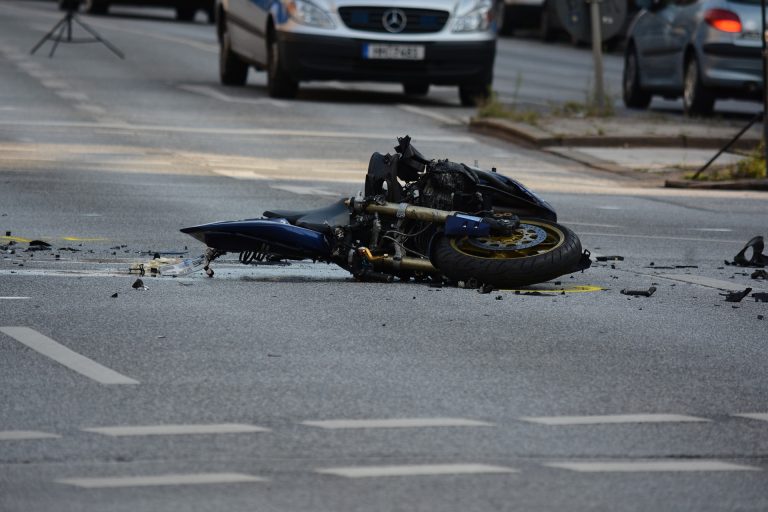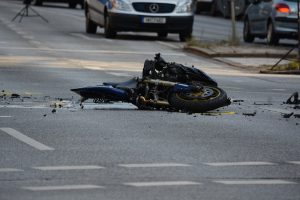 During the last four of five years, Brooklyn's heavy traffic has played a key role in far too many of the area's accident injuries and fatalities. Given their added lack of physical protection, too many motorcyclists wind up being seriously injured or even killed here.
Here is a brief review of three deadly Brooklyn motorcycle accidents that have occurred in recent years. That information is followed by general statistics on both Brooklyn's many accidents and those that have taken place in all five NYC boroughs.
This article concludes by referencing some of the major Brooklyn attractions that draw motorcyclists and others to this area every year.
Recent serious and deadly Brooklyn motorcycle accidents
A man lost an arm and a leg in one collision. This motorcyclist was traveling eastbound on Cropsey Avenue when he hit the vehicle in front of him. After hitting the car, the man plowed right into a pole, knocking it down. Witnesses said it was a grizzly accident scene. The injured motorcyclist was helped by both firefighters and two retired Army medics. He was rushed in critical condition to an area hospital;
An off-duty policeman died in a Brooklyn accident. During the early evening hours, this off-duty cop was riding his Ducati motorcycle between Avenue J and Flatlands Avenue on Rockaway Parkway. Witnesses said that a late-model SUV (a Kia Sorrento) made a U-turn right in front of this cop. That turn caused the off-duty policeman to hit the SUVs passenger side front door. When first responders arrived, they found the seriously injured off-duty policeman lying unconscious on the roadway. He was then transported to Brookdale Hospital where he died;
Two young people were killed in a Brooklyn motorcycle accident. The 30-year-old male driver and his 24-year-old passenger were traveling on the Gowanus Expressway in Brooklyn when the incident occurred. Investigators learned that the young man may have just lost control of his motorcycle while making a turn. He then plowed straight into a cement wall. At that point, the male driver and his female passenger flew off the bike – and over a guard rail. They both fell about 36 feet down to 17 Street below the elevated expressway. Both accident victims died there.
Number of Brooklyn and New York City accidents recorded per different studies
Between early March 2014 and late April 2015, there were 223,141 traffic accidents recorded in New York City. Furthermore, nearly one-fourth of them resulted in injuries or death;
That same study referenced above indicated that only Queens recorded more serious accidents during that year than Brooklyn;
Early morning and late afternoon dangers. Most accidents occur between 3 PM and 6 PM throughout all of New York City's boroughs. The early morning commuting hours between 7 AM and 9 AM are about as risky for motorcyclists as they are for all other drivers;
Most dangerous streets and areas in Brooklyn. All visitors may want to avoid traveling on Flatbush Avenue – it's one of Brooklyn's busiest traffic arteries. Likewise, it's best to avoid driving on Brooklyn's often congested Belt Parkway. In fact, back in 2015, one study found that Belt Parkway was Brooklyn's most dangerous roadway;
The annual loss of life due to traffic injuries. Between early 2010 and the latter part of 2014, fourteen percent (14%) of all of New York City's traffic fatalities involved motorcyclists.
As these statistics indicate, motorcyclists driving in Brooklyn must exercise extreme caution to avoid accidents injuries. It may be wise, upon arriving in Brooklyn, to safely park your motorcycle and then use public transportation to get around to all your individual destinations. You can then later leave the area on your motorcycle.
Brooklyn's most popular and frequently visited attractions
Depending on a person's age and whether they have children traveling with them, the following places tend to regularly attract visitors most often during each year.
Brooklyn Bridge Park. You can do all kinds of fun things here – such as catching a film screening, enjoying the summer pop-up swimming pool, eating at the weekly outdoor food market – or simply catching a ferry to Manhattan. Both residents and tourists alike also often enjoy sitting down and having an impromptu picnic or dinner here;
DUMBO. This acronym refers to the location of this Brooklyn waterfront neighborhood that's found (down) under the Manhattan Bridge overpass. Great restaurants, shops, and fantastic views of the Manhattan skyline await visitors here;
Coney Island. During the summer months, this large Brooklyn neighborhood welcomes countless tourists and New Yorkers eager to enjoy this singular amusement park, complete with a roller coaster and other great rides. Street parades, circus, and street performers, large Nathan's Famous hot dogs, and other thrills await everyone;
Brooklyn's Children's Museum. Opened back near the start of the 20th century, this wonderful place claims to be the first children's museum in the world. Located on Brooklyn Avenue, it's a great place to visit — and it sometimes offers classes that children can take if they sign up for them in advance;
The Prospect Park, Park Slope, and Prospect Heights sections of town. While in these areas, be sure to visit the Brooklyn Botanic Garden and consider taking any small infants or toddlers you may have for a stroll in a baby carriage in the Park Slope area – it regularly attracts many young families and artistic people.
While Brooklyn's singular attractions are nearly endless, you may also want to visit the Brooklyn Brewery (a microbrewery that usually offers weekend tours), the New York Aquarium, the Brooklyn Museum's highly eclectic art collections – and the Brooklyn Heights Promenade. If you still have some time left, consider visiting the Williamsburg part of Brooklyn that attracts many young families and artistic young people.
If you've been seriously injured in a motorcycle accident, be sure to contact the Brooklyn motorcycle accident lawyers in our office so we can help you decide if a personal injury lawsuit should be filed on your behalf. We've been representing clients like you for many years and know what it takes to help you obtain the maximum compensation for your pain and suffering, lost earnings, past and future medical expenses and all other losses. We look forward to helping you.