Injury Lawyers Discuss $2.5 Million Award To Classical Pianist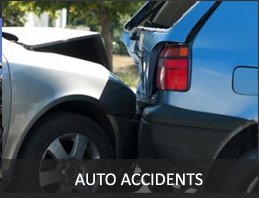 A New Jersey jury awarded a 47-year-old New York City man $2.5 million for an elbow injury that adversely impacted his ability as a classical pianist. His attorney asserted that the injury also permanently limited his ability to play certain percussion instruments and the electric guitar.
Details of Two-vehicle Accident
The man suffered the injury in an accident that occurred on Route 80 on November 20, 2011. The man's vehicle collided with a car that allegedly pulled out from between construction barrels. Police reported that neither driver reported an injury at the scene, and neither driver received a citation.
Torn Tendons and Ligament
During the trial, both sides agreed that the injured man suffered tears to three tendons and one ligament in his left elbow. However, the defendant disputed the extent of the injuries. The defendant received legal representation from an attorney for Liberty Mutual, his insurer.
Expert Witness
The case was heard in early February before a Superior Court judge in Morristown, NJ. During the trial, the injured man's attorney called an expert witness, a nationally known composer, pianist and instructor at New York University, according to the Daily Record.
The seven-person jury voted 6-1 in favor of the injured pianist. The $2.5 million award was for pain and suffering, impairment, disability and loss of enjoyment of life.
Although every case is unique, when permanent injury results from negligent driving, it is often possible to seek compensation for the impact the injury will have on the rest of one's life.
If you or a family member suffers injury due to possible negligence in a traffic accident, it is possible to review the incident and its consequences with injury lawyers. Our law firm offers such a consultation to you without charge. To ask your questions, or to learn more, please contact us.