Two Times when Asking for the Services of a Car Accident Lawyer are Essential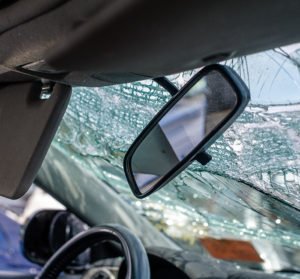 Automobile drivers normally carry an automobile policy.  When a passenger car driver carries a policy, the fact he or she does so, makes filing and the resolution of a claim more simplistic-theoretically.  In other words, it is not essential to take cases, involving minor fender benders, into the setting of a courtroom.
However, when considering matters from a different angle–a passenger car owner's insurance provider makes the most money by not paying out compensation with regard to automobile accidents–that is a given.
When to Seek a Car Accident Lawyer
Essentially, what we are leading up to here is that there are two times when a person, driving a passenger car and involved in a car crash should, definitely, look to a lawyer for help.  One time is when the insurance company is simply not making any effort, in way of payment of compensation for damages to the policyholder, or is curtailing progress in way of the driver, involved in the accident, receiving his or her fair and just compensation–pertinent to the circumstances surrounding the accident.
The second time a person is right in immediately turning to an attorney, as it regards an automobile accident, is when the vehicle accident owner's injuries are so critical or severe that a lawsuit is warranted.
The above two instances are "absolutes" when an automobile driver needs to seek the help of a qualified automobile accident attorney.
Many persons suffer, quietly, because they are, sadly, unaware that they do, in fact, have many legal options.
Two times, in summary, when it is necessary to ask for help from a lawyer is:  when the liability insurer becomes uncooperative in providing compensation in way of the accident victim's automobile claim; or, when injuries are so great as to be termed highly serious.
The wise individual, seeking compensation for a serious automobile accident, is advised to seek the services of a Car Accident Lawyer, immediately.
Our firm is available to offer a free consultation to a passenger car driver involved in an automobile crash.  We review the details of the accident, and advise the passenger car owner, the best legal remedies and course of action to take in way of his or her individual case.
Any persons involved in a serious car accident are encouraged to contact us, immediately, for their free consultation.