Manhole Cover Explosions in NYC Threaten Public Safety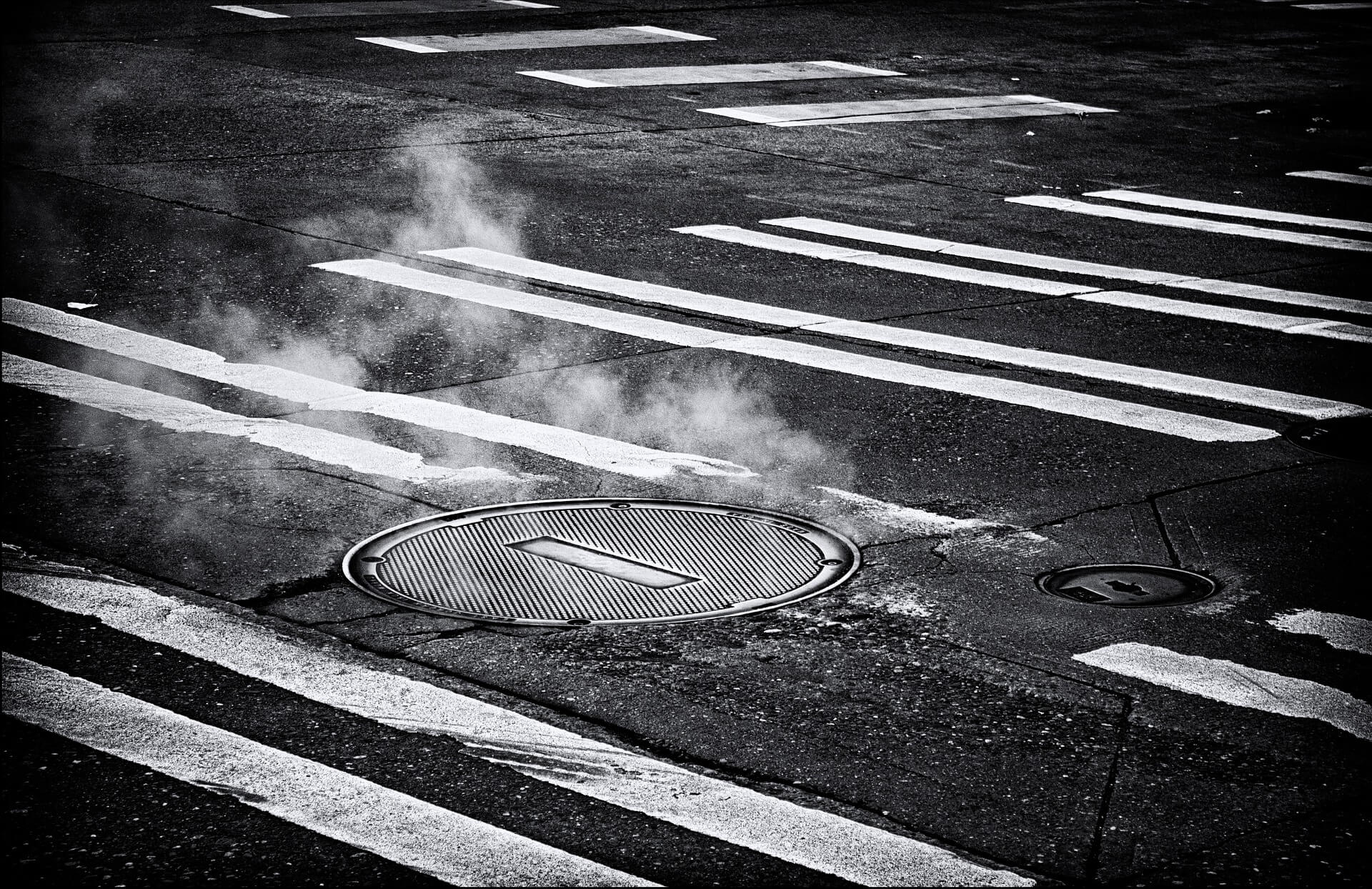 During the past decade, New York City residents have suffered serious injuries and endured dangerous power failures after fires and explosions have erupted underneath manhole covers. For example, in February of 2021, Manhattan cars and storefronts were damaged around the time the Fire Department received calls about smoke coming from multiple manholes. Soon, one of the manholes exploded, cutting off power to area buildings – and filling some of them with carbon monoxide gas.
And back in February of 2015, a man was struck in the head by a flying manhole cover in Brooklyn's Park Slope neighborhood. Days later, he was still listed in critical condition at Lutheran Medical Center. Many were surprised that this man initially survived since manhole covers often weigh between 85 and 300 pounds.
What follows is a closer look at the various causes of New York City manhole explosions and fires. If you have been harmed by one of these dangerous manhole events, you may have the right to hire a personal injury attorney and sue specific defendants for monetary damages. This information should also serve to remind all pedestrians and others to immediately contact city officials upon seeing a manhole opening that is on fire – or seeping strong gas odors. City regulations and city initiatives should lead to greater safety.
Does NYC Have a Manhole Explosion Problem?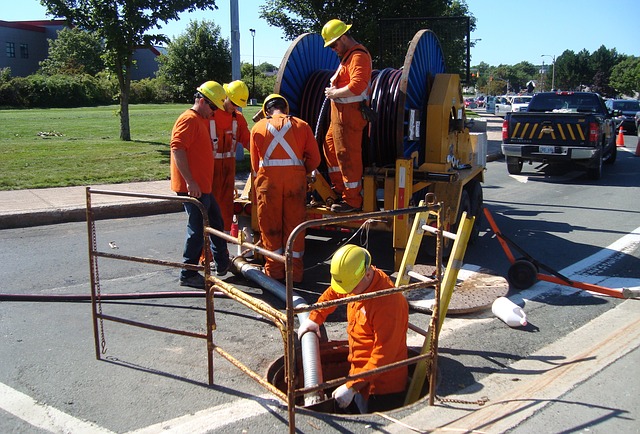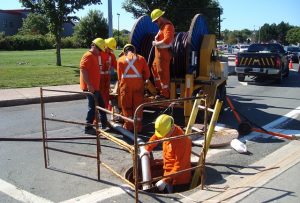 New York City including the five boroughs of Manhattan, Brooklyn, the Bronx, Queens, and Staten Island have more than a quarter-million manhole covers lining its streets and roadways. Unfortunately, each manhole cover is a new threat of severe injury or death to individual residents and visitors. News reports about explosions abound especially in the winter months like this story of 3 people injured due to a fire and explosion on 56th Street in Manhattan. The 56th Street event required firefighters to conduct extensive searches of buildings on the East 56th Street block. The problem has been going on for more than a century which two manhole blazes stranding subway riders in 1915 at 53rd Street and Broadway.
An underground explosion generates an enormous force that will throw a 250 – 300 pound manhole cover like a frisbee disc high into the air. Despite best efforts, manhole explosions happen more than five times each day. Other dangers from manhole explosions include rising carbon monoxide levels in businesses and nearby buildings.  After an explosion or smoking manholes, utility company crews often go door to door to check levels of carbon. They conduct carbon monoxide readings to ensure safe concentrations of carbon monoxide as well as other potentially toxic gases. Power outages to the electrical infrastructure in the area of manhole events on NYC's busy streets prompt Con Ed to issue an outage map and provide estimates when service will be restored.
What events beneath our city streets often play a role in causing these dangers?
At present, the Consolidated Edison Company estimates that it maintains close to 90,000 miles of underground cable and 4,300 miles of operating gas mains under New York City streets. With over 350,000 manhole covers in the five boroughs, problems connected to them can quickly overwhelm local fire departments and others charged with responding to their problems. When the insulation surrounding all the underground cables and wires becomes damaged – often due to corrosive chemicals or rats eating them – they can become frayed. Since some of these cables are carrying as much as 13,000 volts of electricity, the damaged wiring can heat up the insulation materials. Once these have smoldered a bit, they can catch on fire or release dangerous gases.
When the gases underground increase in pressure, fires can break out. And in limited cases, the manholes at street level can be blown upwards – sometimes so high that they hit pedestrians, maintenance crew workers, or the windshields of vehicles passing by. Explosions lead to property damage, medical bills, serious personal injury, and even death. To decrease these dangers, defective underground cables and wiring need to be methodically replaced or updated. Weather conditions also keep playing havoc with New York City's underground infrastructure, adding to the many forces that increase manhole dangers.
Weather extremes, rainy days, freeze-thaw cycles, and corrosive rock salt add to manhole issues
While no one wants to slip and fall crossing an ice-covered street or skid on one in their vehicle, covering street surfaces with road salt comes at a high price. Rock salt or de-icing salt is highly corrosive and once it starts to melt and seep into street cracks and crevices, electrical fires can erupt due to the corrosive salt spread actually "eating away at" insulated electrical wires and cables with many miles of cable.  An electrical cable with corrosion can in turn lead to power outages. Some statistics track cable failure rates while City Hall may present ideas to curb explosions such as the use of corrosion-resistant, low-voltage cable.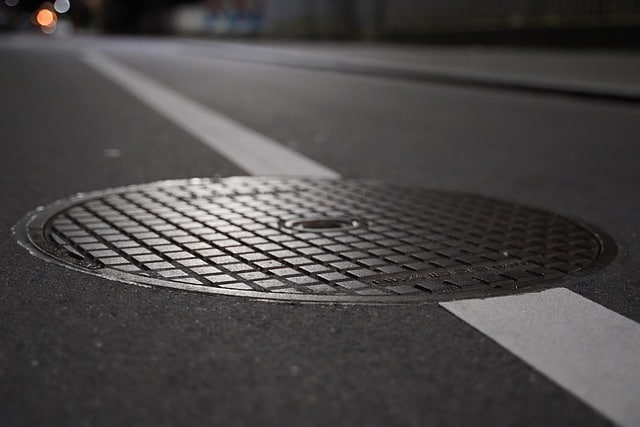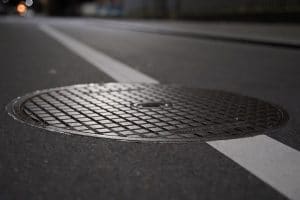 While many events can lead to manhole dangers including traffic vibrations, rats biting wires, and rock salt. Con Ed had admitted that the main cause of manhole incidents is corrosion from salt, especially on older cables some 40 years or older. This is why nearly 70% of all manhole events occur in January and February when salt use is highest. This image from Con Ed offers some of the top causes of manhole and service box explosions:
New Yorkers often become aware of these incidents while either walking down the street and smelling gas escaping from a manhole cover or when they lose power due to these events. During one year, residents placed over 3,200 manhole-related calls – just during the two months of January and February. Unexpected danger can also present itself to pedestrians who suddenly find themselves walking past a fire shooting upwards two or three feet from an open manhole. During the pandemic, a midtown explosion and fire-affected civilians who depended on electricity for life support systems.
Freeze-thaw cycles pose added problems because they destabilize the ground around manholes and the many water mains and pipes so crucial to New York City residents.
Manhole accidents – too many lives remain forever damaged
Unfortunately, it is not hard to discover more stories of New Yorkers seriously harmed or maimed due to manhole cover accidents. Back in 2014, Osman Bah regularly drove his cab through midtown Manhattan. Yet his cherished daily work soon came to an end when an underground explosion caused four manhole covers to shoot up in the air, striking Bah's windshield.
Sadly, Mr. Bah suffered severe injuries that have left him permanently disabled. The NYFD records indicate that the explosion that sent those dangerous manholes toward Mr. Bah was only one of nearly 4,000 logged by the NYFD between 2009 and 2018.
While little change remains likely through new local legislation, long and often arduous lawsuits are being filed. Like Mr. Bah above, Jeffrey Lide was also sitting in his car in Brooklyn when the manhole cover beneath his car exploded. Once his vehicle fell back down to the ground, he barely got out of his 2009 Infiniti sedan before it, too, exploded.
Mr. Lide was still mired in a lawsuit against Con Ed when last interviewed in 2020. Although such costly lawsuits may eventually garner more government attention to the ongoing manhole explosion tragedies, other actions must be taken now. Explosions also threaten Con Edison workers, such as a cable splicer, who is required to perform maintenance work inside manholes.
NYC borough council members must keep reviewing & trying to address manhole dangers
Those hoping to fully address the city's manhole cover dangers are aware that they mainly occur during the coldest months of the year. In fact, New York City records indicate that three manhole cover explosions occur each day during many winter months.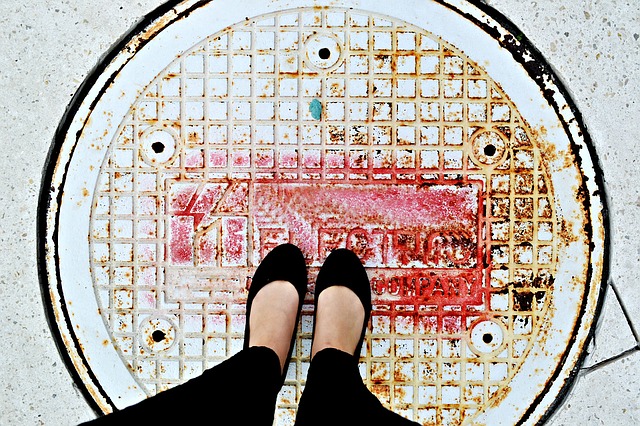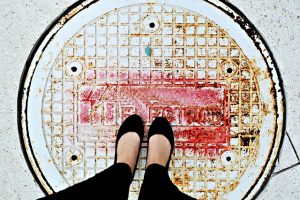 Although city legislators could pass stringent manhole cover legislation, political differences regarding which public entities require greater oversight appear to be getting in the way. In fact, those most critical of the Public Service Commission (PSC) say that critically needed preventive maintenance has been sacrificed in honor of looser regulations. All these delays just lead to the ongoing destruction of the many cables and wires requiring more routine maintenance below our streets (and manholes).
Back in 2015, while current Queens Borough President Donovan Richards was serving as a council member, he tried to introduce helpful legislation. It would have required the fire department to submit annual reports to the Queens City Council on manhole incidents.
When that legislation failed to pass, Mr. Richards reintroduced it back in 2018, noting that he was not convinced the manhole incidents being reported by the utility companies were as fully comprehensive as they could be. Hopefully, in his new position as Queens Borough President, this cause will remain important to Mr. Richards and those still serving on the city councils in all five New York City boroughs. Perhaps one of the best legislative ideas defeated back in 2006, involved imposing a $5,000 fine against Con Edison for every manhole that was inspected and deemed defective. As already noted above, with about 350,000 manholes existing in all five boroughs, that measure would surely have motivated Con Edison and others to aggressively address the dangerous manhole issue. However, that type of measure would require careful oversight to be sure such fees would not just be automatically passed on to consumers.
Although some say that the Public Service Commission already has the power to fine Con Edison based on defective manhole cover dangers, it appears to have never done so.
Perhaps somewhat recent attempts to get Con Edison to improve the general reliability and safety of the infrastructure beneath New York's city streets will make a difference. If not, public safety activists must push for Con Edison to clearly demonstrate to the public a stronger desire to prevent catastrophes – instead of merely responding to them.
Fortunately, new efforts to install over 20,000 miles of corrosion-resistant cables, vented manhole covers, and improved gas monitoring systems may help decrease many of the dangers.
Manhole fire and explosion cases are usually filed as premises liability lawsuits
If you have suffered serious injuries due to a manhole fire or explosion, you need to contact our New York City manhole accident law firm. We will carefully investigate all the facts of your case, review all your medical records, and then fight hard to win the maximum compensation available to you. We want every client to fully recover for all lost wages, pain and suffering, medical expenses, and other losses.