Many Medical Malpractice Cases Involve Medical Equipment Failures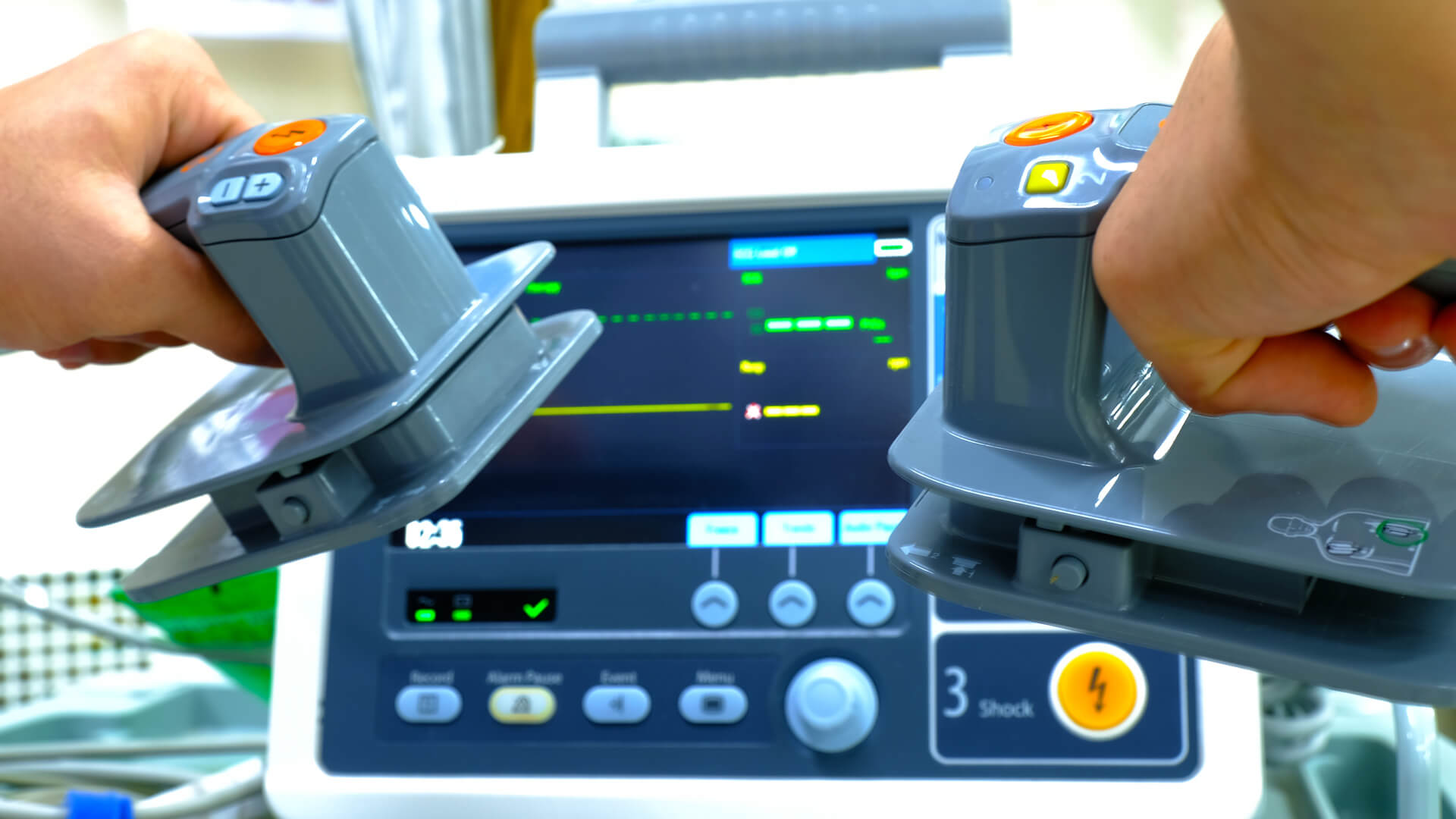 While most medical malpractice cases involve the negligent acts of doctors and medical support staff, many others are filed due to medical equipment failures. Mistakes made while using different types of medical equipment and devices can also prove catastrophic, especially when patients are already suffering from serious conditions. Furthermore, when medical equipment is improperly used, the chances of a patient developing a serious HAI (hospital-acquired infection) greatly increase.
Becoming familiar with medical equipment risks can help all of us better protect ourselves when trying to determine how past medical malpractice may have occurred — or might occur in the future. What follows is a closer look at the types of medical equipment that may malfunction and directly cause harm to us. Attention is also given to the faulty decisions that healthcare providers sometimes make when using some of the devices listed below.
Types of medical equipment that can directly cause harm to unsuspecting patients
Both external and internal types of defibrillators. While most of us are familiar with the large, portable defibrillator paddles often used in hospitals or ambulances to help restart or regulate patient heartbeats, there are also defibrillators that are contained in many implanted pacemakers. When the wiring in these pacemaker defibrillators wears out or becomes defective, patients may receive unnecessary or damaging shocks to the heart. General physicians and surgeons must make sure that all types of defibrillators are properly maintained and checked for proper functioning on a regular basis.
General hazard alarms attached to monitor patient conditions.  Appropriate volume and sounds must be employed so that when patient health becomes endangered, hospital staff will both readily hear and respond to medical equipment alarms. Far too often, hospitals fail to properly address "alarm fatigue" caused by so many medical equipment alarms going off at the same time. Overwhelmed staff members may fail to take them seriously. Hospitals and clinics are often filled with patients outfitted with monitors checking their blood pressure – as well as coping with various pumps and other devices attached to their bodies. During operations, anesthesia machines are often hooked up to patients, along with a host of other monitors.  When those fail, emergency measures must be taken immediately.
Endoscopes and surgical instruments must be regularly reprocessed and cleaned. Given all the contagious viruses and diseases, including COVID-19, that threaten patient health and safety — all hospitals, clinics, and medical doctors must make sure that they are carefully following proper disinfectant and sterilization techniques for all medical tools.
Failure to timely detect ventilator disconnections — alarms attached to these machines are uniquely critical. When staff fails to learn that a patient is no longer receiving adequate oxygen, serious brain injuries or death can occur. There should always be "back-up" or ancillary alarms, or notification systems attached to ventilators.
Poorly maintained or rarely updated EHRs –– electronic health records. When a hospital or other medical facility fails to regularly update patient medical conditions, drugs, and treatments, serious mistakes can be made. Improper monitoring of EHRs can quickly prove deadly as patients are constantly developing new conditions — during emergency room visits or simply while living their everyday lives.
Improper use and mix-up of IV lines required to provide the administration of drugs and other solutions. Since many patients require multiple IV lines while being treated in medical settings, it is crucial that checks are made during each hospital shift to be sure each line is properly connected to the correct fluid container – and dripping at the proper rate while administering the correct medication (at the correct site in the body). The careful labeling of IV lines and regular checking on them must remain a priority.
Poorly maintained patient handling devices often used to lift the sick while they are being moved to gurneys, wheelchairs, toilets, and beds. Since medical staff must protect their own health while helping to move patients during the day, proper care and maintenance must be provided to this equipment. Adequate training on how to use these lifts must be mandatory for all medical staff in hospitals and other care facilities.
Diagnostic exposures to radiation must be checked regularly to avoid harming patients. Manufacturers of diagnostic radiation machines are required to abide by a standardized exposure index (EI) when treating patients. Diagnostic imaging is only supposed to be carried out when patients are being exposed to what is called the ALARA (as low as reasonably achievable) dose of radiation. Proper repair and maintenance of these machines will always remain important.
Appropriate handling of robotic surgery. All hospitals and other medical clinics must establish meaningful standards for surgeons seeking to use robotic surgery tools on patients. Rigorous training and credentialing should be required so that no doctor ever attempts to use robotic surgery tools who has allowed his or her skills to diminish in any way. Detailed, routine maintenance of all robotic surgery equipment also remains crucial to patient health and safety.
Hospitals and all independent healthcare providers must provide patients with adequate cybersecurity protections for all prescribed or surgically implanted medical devices. At present, it remains far too easy for computer hackers to gain access to — and possibly interfere with — the medical treatment patients are receiving by using different types of implanted or regularly worn medical devices. No patient should be at risk of having their pacemaker or other crucial forms of life support jeopardized by outside interference. Appropriate firewalls, passwords, and software patches must be routinely offered to patients and regularly updated.
Hospital staff and independent surgeons and physicians must take responsibility for notifying patients when any new FDA (Food and Drug Administration) recalls are ordered for various pieces of medical equipment. All new safety announcements or alerts regarding different types of medical equipment must also be communicated to patients. When this is not done, patients can suffer direct harm when they are not made aware of new hazards related to their equipment that needs to be immediately replaced or modified in some manner.
Seven serious medical device malfunctions that have led to urgent FDA recalls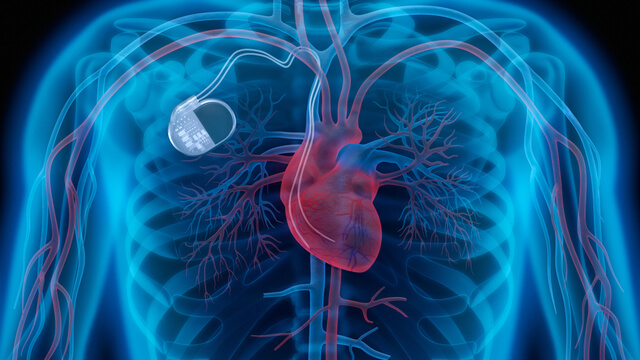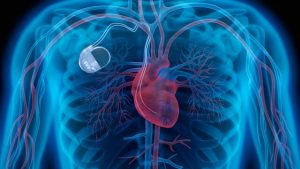 Regulation Recalls Medical device failures can have adverse consequences for healthcare professionals, as well as patients, in certain cases class I medical device recalls are the most serious and urgent under FDA classification.
Medical device failures and malfunctions invariably harm people's wellbeing due to the fact they are often deployed on the frontline of patient care and in users' homes.
When failures occur, the company selling the device will often have to step in and publicly recall all affected copies or at the very least issue advice to customers on the problem.
These recalls are then recorded, classified, and published online by the US Food and Drug Administration (FDA) The FDA has three levels of classification for recalls the most serious and urgent of which is Class I, whereby the product in question poses a significant and immediate danger of death or serious injury.
The key aim behind a Class I recall is to remove the device from the commercial market, as well as removing any copies already in hospitals or users' homes, as quickly as possible.
We take a look at seven medical devices that have been hit with Class I FDA recalls in the past few years.
Source: nsmedicaldevices.com
1. Allergan breast implants
In July 2019, US pharma and medical device giant Allergan urgently recalled a number of its Natrelle BIOCELL textured breast implants.
These products are commonly used in breast augmentation surgery, and in breast reconstruction procedures to replace tissue removed due to cancer or trauma.
FDA analysis showed the implant products led to an increased risk of anaplastic large cell lymphoma (BIA-ALCL) cancer of the immune system having first reported a possible link between the two in 2011.
Breast implant devices can be used in breast augmentation or breast reconstruction procedures (Credit: Dr Philippe Spitalier) Allergan's Natrelle BIOCELL products were shown to be six times more likely to cause BIA-ALCL in comparison to other textured implants on the market.
The FDA ruled that continued distribution of the textured breast implants would likely cause serious, adverse health consequences, and potentially death. As such, Allergan was forced to recall 246,381 of these devices.
Despite asking for all unused products to be returned, the FDA advised that users with no symptoms should not get their breast implants removed due to the relatively low risk of developing BIA-ALCL.
2. Medtronic insulin pumps
Medtronic's MiniMed insulin pump is used by people with diabetes to self-administer insulin in order to manage the condition.
In August 2018, the US medical device company was forced to issue a recall of more than 1,000 of these devices due to a potential cybersecurity risk in which hackers could gain control of the pump's remote control.
An unauthorized person could then instruct the pump to either over-deliver insulin to a patient, leading to low blood sugar (hypoglycemia), or stop insulin delivery, leading to high blood sugar, diabetic ketoacidosis, and even death according to the FDA.
However, as of March 2020, the FDA has also said it is not aware of any reports of patients being harmed due to this potential cybersecurity breach.
Because the remote controller is an optional, additional feature, Medtronic only told customers to stop using this component of the device, rather than recalling all copies of the insulin pump.
3. Edwards Lifesciences monitoring platforms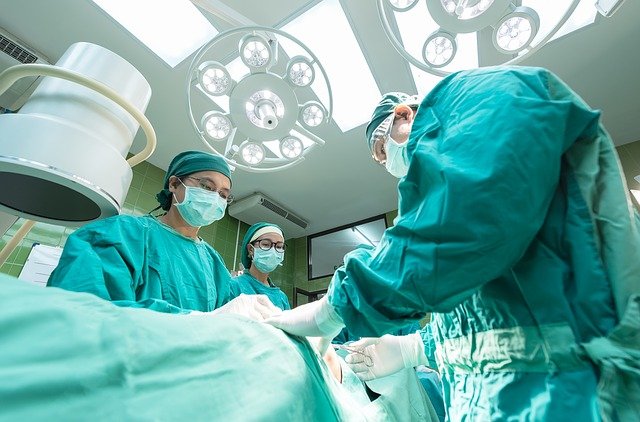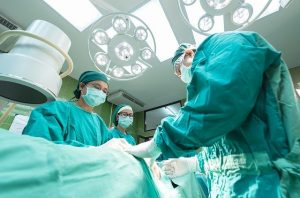 American Medtech company Edwards Lifesciences develops several clinical platform devices used to monitor patient blood pressure and pulse during, and after surgery.
In March 2019, the firm informed users of an issue affecting 11,000 of these devices in the US after reports that fluids leaking into its AC power outlet could result in an electrical short circuit, and cause the device to either stop working or catch fire.
The FDA said this created the risk of serious injury to patients and healthcare professionals alike including electrical shock, burns, cardiac arrest, or death.
There are several ways to monitor blood pressure during and after surgical procedures (Credit: Jason Cao/BOXYM) The regulator added that the risk of fire increases in oxygen-enriched environments, such as operating rooms and intensive care units.
Following the recall, Edwards Lifesciences circulated "urgent medical device safety notification" letters informing customers of the problem, and advising them to keep fluids and fluid bags away from the AC power connector.
Along with the letters, it sent out updated labels and provided a protective cover for each device to decrease the risk of potential malfunctions.
4. Zimmer Biomet spinal fusion stimulators
In April 2017 Zimmer Biomet had to recall 33 implantable spinal fusion stimulators a device inserted into a patient's back during spinal fusion surgery to increase the possibility of permanently connecting two or more bones.
During its "routine monitoring procedure", the US company found that two different spinal fusion products contained high levels of potentially harmful chemicals that may be toxic to surrounding tissues and organs in a patient's body.
The FDA said using these products may lead to several serious adverse health consequences including chronic infections, long-term hospitalization caused by additional surgical procedures, paralysis, and death.
Zimmer Biomet sent an urgent medical device removal notification to all its affected customers, advising them to quarantine the products in question until the company could send a sales representative to remove them from the hospital.
5. Physio-Control defibrillators
Physio-Control's LIFEPAK 15 heart monitor and defibrillator is used to deliver lifesaving electrical shocks to people with sudden cardiac arrest, and restart their heart's normal rhythm.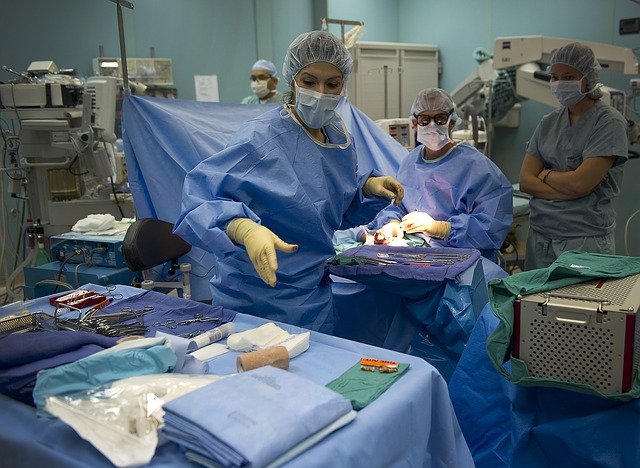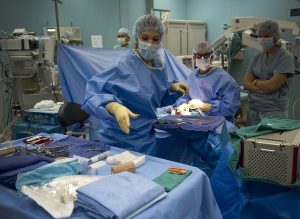 The American portable defibrillation company was forced to issue a recall for 139 copies of the device in January 2017.
This came after it was discovered that electrical problems with the device may prevent it from delivering the charged shock needed to revive a patient in cardiac arrest.
The Physio-Control LIFEPAK 15 heart monitor and defibrillator (Credit: Medtronic) The FDA said a delay in delivering the shock could result in permanent organ damage, brain injury, or death.
In response, Physio-Control told its customers to perform a "user test" every day – and to contact the company immediately if the device failed this test, to arrange for the device to be repaired.
6. FLOW-i anesthesia systems
The FLOW-i anesthesia delivery system administers anesthetic while also providing ventilation to patients with little or no ability to breathe from newborns to morbidly obese adults.
In April 2015 Maquet the Swedish healthcare company that manufactures the device was forced to recall 69 of these systems in the US after receiving 10 foreign reports of them malfunctioning.
In these incidents, patient cassettes, which are the center of the gas flow in the system, came loose, causing anesthesia gas to leak from the device.
This stopped the ventilator from providing breathing support if it was not corrected immediately. Despite this risk, the FDA said in 2015 that no deaths or injuries caused by this malfunction had been reported.
Maquet sent an "urgent medical device field correction notice" to all at-risk customers to make them aware of the issue.
What should I do if a defective product has injured my family or me?
Secure the product in a safe place.
Secure any documentation about the product including packaging, manuals, instruction booklets, etc.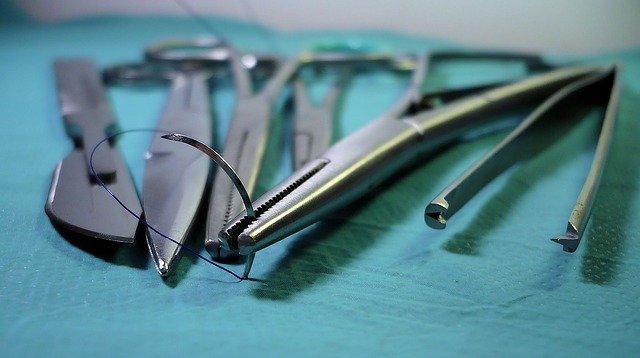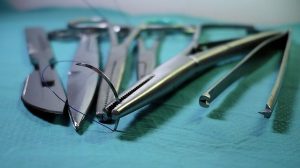 Do not give the product to the manufacturer for "testing." All defective product cases are won or lost in the early days following the accident. Remember, a defective product must be secured immediately. Never assume that no one will want the wreckage of a destroyed automobile or ATV. Manufacturers are always on the lookout to secure and destroy evidence. If the evidence cannot be bought or found put everyone on notice, including owners, tow operators, wrecking yards, police impounds, and the like. If they are directed to preserve important evidence and fail to do so, they can be subject to suit for the destruction of evidence.
Contact a lawyer. It is critical to the success of your case that you consult with a qualified attorney who specializes in product liability immediately if you have been injured by a defective product. The laws are complex and filings have a specific time limit. Do not delay in protecting your rights.
If you have suffered serious medical injuries due to the negligence of a doctor or other healthcare provider, contact our New York City medical malpractice law firm. We will carefully investigate all the facts of your case, review all your medical records, and then fight hard to win the maximum compensation available to you. We want every client to fully recover for all lost wages, pain and suffering, medical expenses, and other losses.