How To minimize Injuries In Case Of Motorcycle Accident In NYC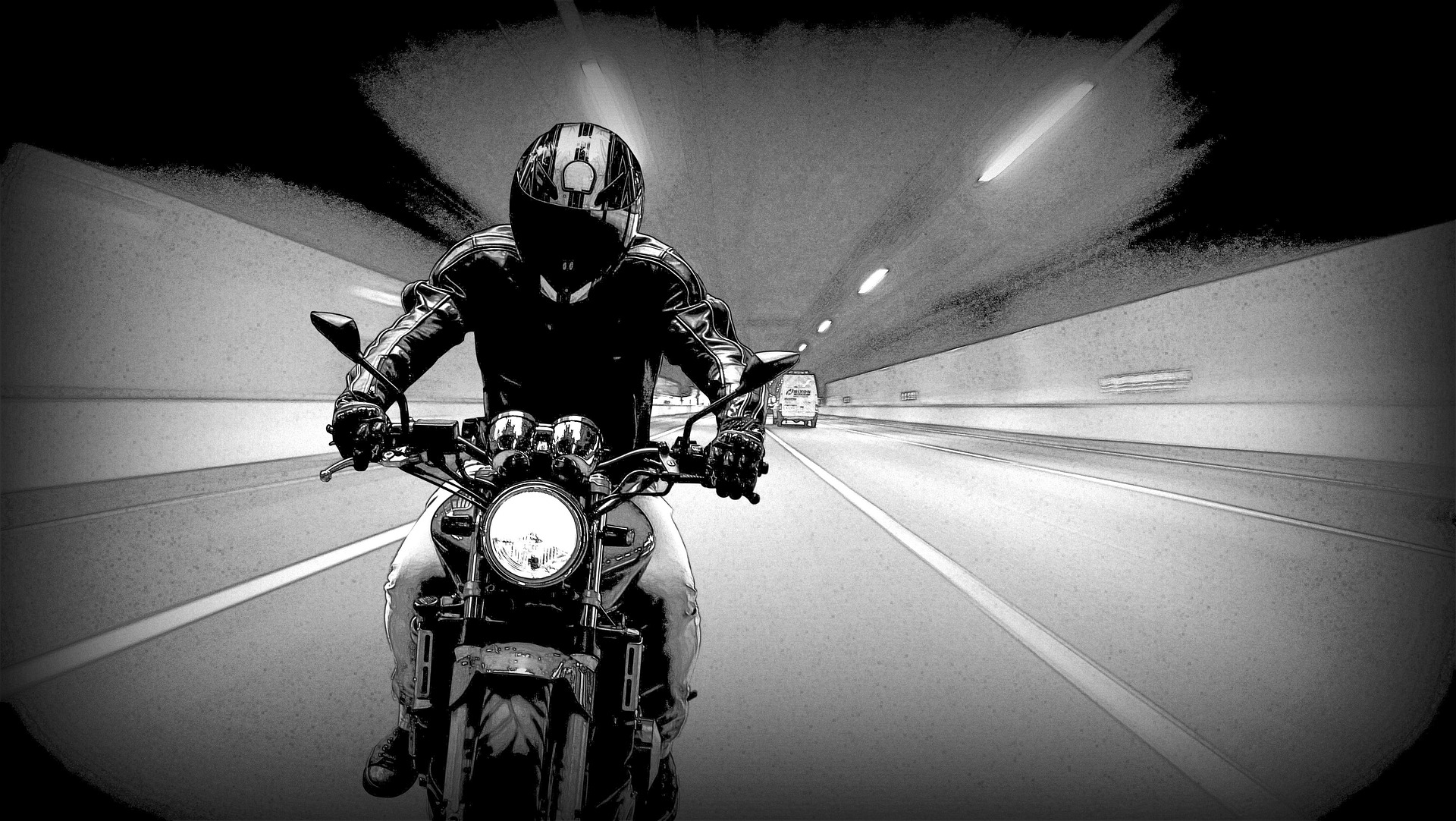 Traveling without the protection of a car or truck body frame makes it doubly important for motorcyclists to review all driving rules and regulations. After all, simply forgetting a new traffic rule, failing to wear a helmet, or ignoring motorcycle inspection and repair issues can lead to serious injuries or even death.
It is also crucial for all New York City motorcycle riders to learn about the different types of licenses available, how to properly maneuver a motorcycle in traffic, and keep up with the minimum safety requirements designed to protect passengers.
Here is a broad overview of rules and regulations for obtaining a motorcycle license in New York, key road lessons for minimizing injuries, and reminders about basic motorcycle maintenance issues that should never be ignored.
Which motorcycle owners or users can normally drive in New York City?
Valid owners of a (Class M) motorcycle operator's license or a motorcycle junior operator's license (Class MJ).
Current residents of other states or countries can display valid licenses issued by those governmental entities. However, anyone wanting to drive a motorcycle in New York City who is under the age of 18 must abide by all New York state restrictions for those in this age group (whether they live in New York or in out-of-state jurisdictions).
Should you already own another type of New York vehicle license, be sure to take it with you when applying for a motorcycle license.
Which tests must be passed to qualify for a Class M or MJ motorcycle license?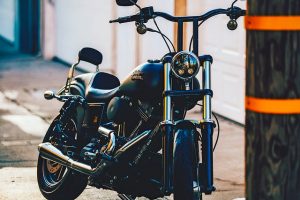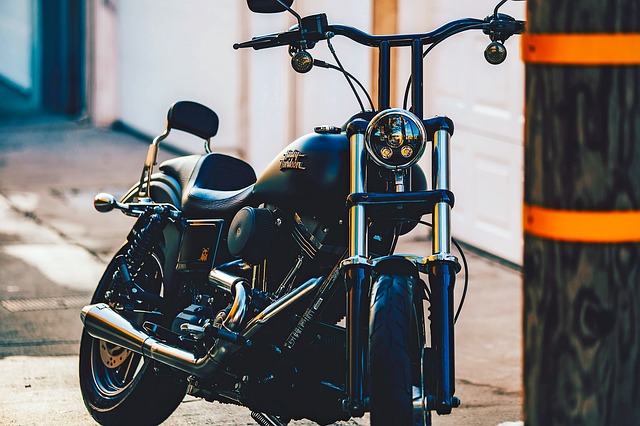 You must pass both a standard written test and a riding exam. However, the riding exam requirement can be waived if you can document that you have completed the Motorcycle Safety Foundation's (MSF) Motorcycle Basic RiderCourse taught by an approved New York training provider.
Sample questions and answers that may be covered on a written motorcycle license exam
All motorcycle driver's license applicants who have not completed the MSF course described above must carefully study the New York State Driver's Manual to prepare for their written exam. Here are examples of the types of rules, regulations, and other topics often covered on this test.
How much of a motorcycle's potential stopping power is provided by the front brake?
Answer:    Roughly, about three-quarters of this power.
What is the best response while out riding if a tire goes flat and you realize you must stop?
Answer:    You should apply the brake to the good tire and then steer your motorcycle to the side of the road.
What is one of the most important times when you should apply or flash your brake light?
Answer:    When you must suddenly slow down. Of course, there are other key times to flash this light, such as when another driver is following you too closely.
In the state of New York, are only children ages five and older allowed to ride as passengers on a motorcycle?
Answer:      No. surprisingly, our state allows children of any age to ride as motorcycle passengers. However, every passenger must wear a DOT-approved helmet and is expected to sit on the motorcycle facing forward with one leg draped over each side of the motorcycle. Furthermore, each foot must be balanced on a footpeg (unless riding in a properly attached and officially approved sidecar).
How are you expected to maneuver your motorcycle handgrip when you must suddenly swerve to avoid an accident?
Answer:      A motorcycle rider should apply pressure to the handgrip and move it in the direction of the required turn.
How many hours of practice driving a motorcycle in traffic should a rider have any minimum before taking the DMV (Department of Motor Vehicles) road test?
Answer:     At least 30 hours of practice driving – regardless of how much formal instruction has been received. However, the DMV specifically recommends that all applicants planning to take the on-cycle skills test to build up at least 10 hours of time spent driving in medium and high-volume traffic.
What are some of the safety factors that you will be scored on while taking your on-cycle skills test?
Answer:     You will likely be graded on such skills as choosing the proper speed when making specific riding maneuvers and knowing how to make normal and quick stops, turns, and swerves (as required to avoid causing any accidents). Examiners will also be evaluating how well you choose the best or proper path (or lane) forward while driving – hopefully, always staying within appropriate boundaries.
Why isn't the wearing of helmets optional – can't they block riders from seeing danger?
Answer:    At least one study involving over 900 motorcycle accidents – with only 40% of the riders wearing helmets – failed to turn up even one single case involving a rider who stated that his/her helmet prevented the rider from spotting upcoming danger.
How fast are most motorcycle drivers traveling when they get into an accident?
Answer:     They are moving at a speed slower than 30 miles per hour. Traumatic head injuries can be easily avoided when motorcyclists are wearing helmets and traveling at such slow speeds.
What parts of a motorcycle must be checked routinely to greatly lessen the chances of any accidents?
Answer:     All brakes on 1971 bikes and newer models must be working on both wheels and there must be either a working horn or other appropriate "warning device" ready to be easily used and heard on every motorcycle. Also, all proper lights must be working, including head and rear lights, a stop lamp, and a lamp over the license plate. In addition, motorcycles sold in 1985 or later must feature working directional signals. Such signals must also be in working order, even if originally sold on a model prior to 1985.
How often must New York motorcycles be inspected?
Answer:    At least once every 12 months – at a DMV-licensed station. If you buy a motorcycle in a "private sale," you have 10 days to get the bike inspected. Dealers must always inspect motorcycles shortly before delivery.
If you are riding a motorcycle in New York that has a proper windshield, must you also always wear approved glasses or eyewear?
Answer:    Yes, having an appropriate or approved windshield only meets part of New York's driving vision requirements. Every driver must also wear eye protection that fully conforms with the state's regulations – based on the American National Standard Institute (ANSI-Z87.1). However, the DMV will allow approved eye goggles (or a face shield) in addition to a proper windshield.
How To Contact Our New York City motorcycle accident injury law firm
If your New York motorcycle license has expired or you are ready to apply for your first one, you can study all the most important test rules and regulations online (and required sample driving skills) by visiting this link to the New York State Motorcycle Operator's Manual.
 If you have suffered a motorcycle accident injury due to someone else's negligence, you need to contact our New York City motorcycle accident injury law firm. We will carefully investigate all the facts of your case, review all your medical records, and then fight hard to win the maximum compensation available to you. We want every client to fully recover for all lost wages, pain and suffering, medical expenses, and other losses.