Navigating New York: A Closer Look at Tractor-Trailer Safety in the City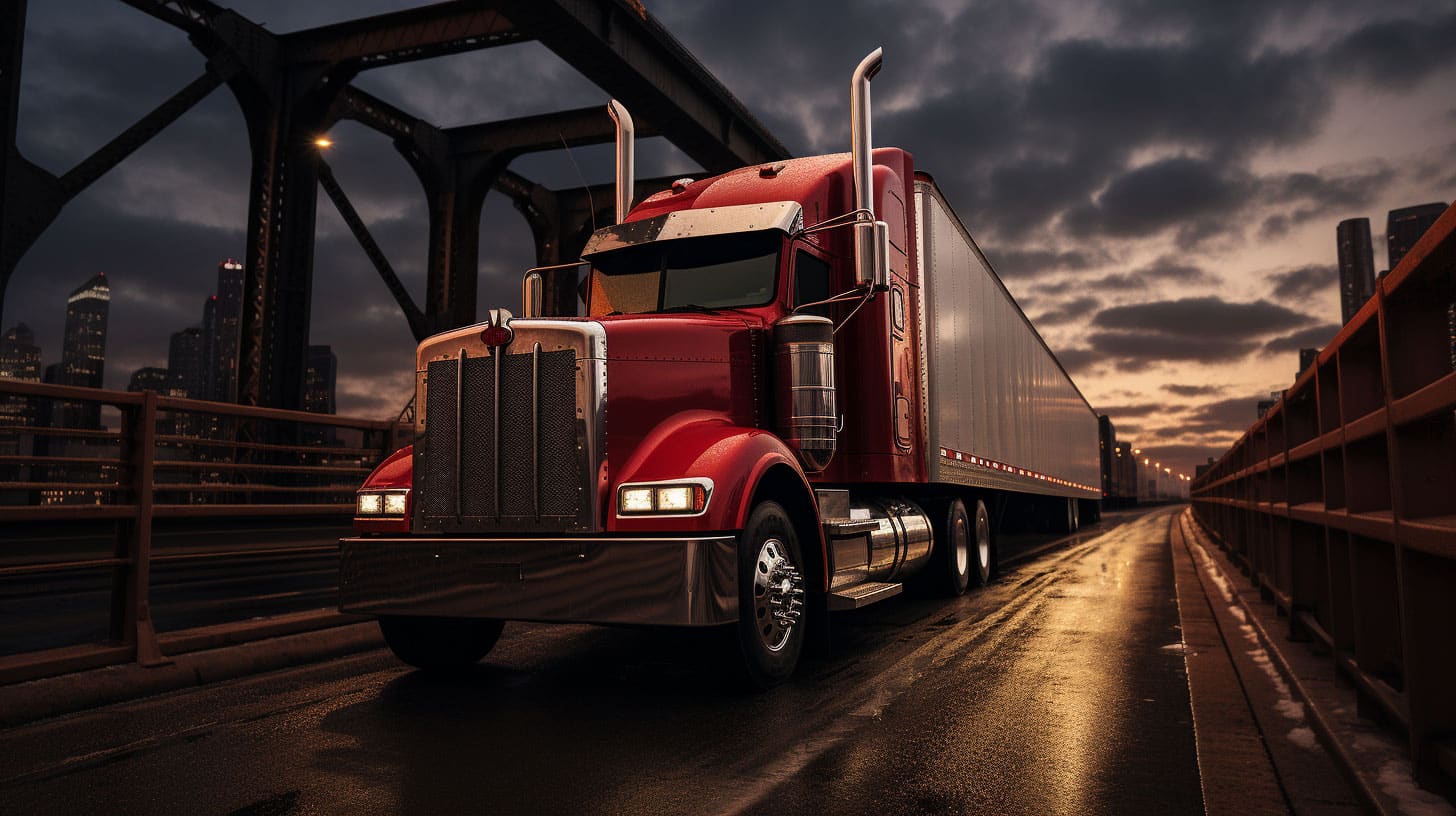 Since tractor trailers are frequently used to haul building materials to constructions sites, they're regularly driven through the Bronx and New York City's other boroughs. Unfortunately, these routine trips are once again leading to far more serious and fatal collisions that tend to slow down or even halt highway and road traffic for hours.
Contact our team at (212) 222-1111 for your free case evaluation.
Understanding Dangerous Events
To provide a better understanding of these dangerous events, this article reviews some of the most recent tractor trailer truck accidents, the types of injuries people often sustain, and the factors that most often cause these collisions. While most of these accidents do result in injuries, when trucks suddenly catch on fire due to their unstable cargo, everyone is at risk since all vehicles must quickly rush to change lanes or exit the area.
Recent Accidents and Threats to Public Safety
Every tractor-trailer accident poses serious threats to public safety.
April 2023. This early morning accident unfolded near the Cross Bronx Expressway exits leading to the Major Deegan Expressway. While a car was trying to pass the tractor-trailer, the two vehicles collided, killing the car passenger.
May 2023. When a truck carrying propane and epoxy was passing through the Eastchester section of the Bronx, it suddenly caught on fire. Due to the blaze's intensity, subway services in the area were disrupted. The fire quickly spread to several nearby parked vehicles. The FDNY managed to quickly put out all the flames with the help of nearly 60 EMS and fire department employees. Although no initial injuries were reported, many people in the area likely inhaled highly dangerous substances.
August 2023. Passing vehicles had to move very cautiously around the blocked lanes after a tractor-trailer caught on fire on the Cross Bronx Freeway, near the area where Third Avenue enters the highway. The police have not yet issued their injury reports.
Perhaps one of the worst, recent tractor-trailer and vehicle accidents took place on the Cross Bronx Expressway back in late November 2022. Just after midnight, the police responded to a 911 call. Three vehicles were involved in that collision, just underneath University Avenue. Although the New Jersey woman driving an SUV was killed, the drivers of the two tractor-trailers were not injured – even though all three vehicles caught on fire.
Types of Injuries Frequently Sustained During Tractor-Trailer Accidents
Severe burn injuries. Treatment must be obtained right away. In many cases, the patient may need to be transferred to a specialized burn injury treatment center.
Fractured or broken bones, as well as crush injuries. It's important to have your neck and chest areas X-rayed since pain from this type of hidden harm may not start for several days.
Traumatic brain injuries (TBIs). Sadly, these can be extensive, especially for those who have been hit by heavy trucks or thrown through windshields.
Deep cuts and lacerations. While these are usually quite visible, some may be hidden beneath survivors' clothes. Serious infections can quickly set in if these types of injuries are not quickly evaluated and treated.
Spinal cord injuries. These are most likely when the tractor-trailers, or other commercial vehicles, were carrying unusually heavy loads. While temporary paralysis is possible, permanent damage to an accident victim's mobility often occurs.
Whiplash. Since this is one of the most common results of a truck accident, you should always request neck and back X-rays to obtain the treatment you need, and to document all the harm you've suffered. If you fail to go to an ER, you may one day soon wake up without the critical pain medication that you'll likely need.
Internal organ damage
Amputations – often caused by crush injuries
Serious damage to your heart. New complications can develop if you were already under treatment for high blood pressure, an arrhythmia, or other chronic heart problems.
Possible long-term cognitive and psychological impairments
Factors Often Involved in Tractor-Trailer Accidents
Unsafe lane changes or sudden attempts to make a U-turn
Distracted driving, often due to cellphone use or eating
Truckers who may have been driving for too many hours without rest
Drug or alcohol use by drivers
Faulty or poorly maintained equipment
Shifting cargo – especially if it was improperly loaded
Poor visibility, especially at dawn or dusk, or during heavy rain or snow storms
Tractor-trailer tires that burst open
Collisions are caused when truck drivers who do not have adequate experience or training are behind the wheel
Comparative Negligence and Legal Aspects
While most of our clients are usually not at fault for causing their accidents, many truck driver defendants still attempt to shift some degree of blame onto their victims. When this occurs, New York law allows most plaintiffs to still recover some of their damages, even when they've played a small role in causing the accident. If you've been in a serious tractor-trailer or truck accident, contact a Bronx truck accident attorney.
Immediate Steps After a Truck Accident
Always call 911
Move a safe distance from all the damaged vehicles
Notify your employer and family members of your whereabouts
Wait for the police to arrive
Refuse all requests to speak with insurance company representatives
Seek medical care at an ER, even if you think you're just shaken up
Later, contact a Bronx truck accident lawyer
Contact Information
If you have suffered serious injuries after an accident caused by someone else's negligence, contact our New York City tractor-trailer accident law firm. We will investigate your case and fight for compensation for lost wages, pain and suffering, medical expenses, and other losses.
Contact our team at (212) 222-1111 for your free case evaluation.
Frequently Asked Questions (FAQs)
What Causes Tractor Trailer Accidents?
Tractor-trailer accidents can be caused by various factors, including unsafe lane changes, distracted driving, fatigue, poorly maintained equipment, and environmental conditions like poor visibility or weather.
What Should I Do If I'm Involved in a Tractor Trailer Accident?
If you are involved in a tractor trailer accident, it is essential to call 911, move to a safe distance, notify your employer and family, wait for the police, refuse requests from insurance representatives, seek medical care, and contact a legal representative.
Can I Seek Compensation for Injuries Sustained in a Tractor Trailer Accident?
Yes, you may seek compensation for injuries sustained in a tractor trailer accident. This may include compensation for medical expenses, lost wages, pain and suffering, and other losses. It's advisable to consult with a legal professional to understand your rights and options.