EP 01 S 09: Do I Have To Wait To Settle? #ShortCast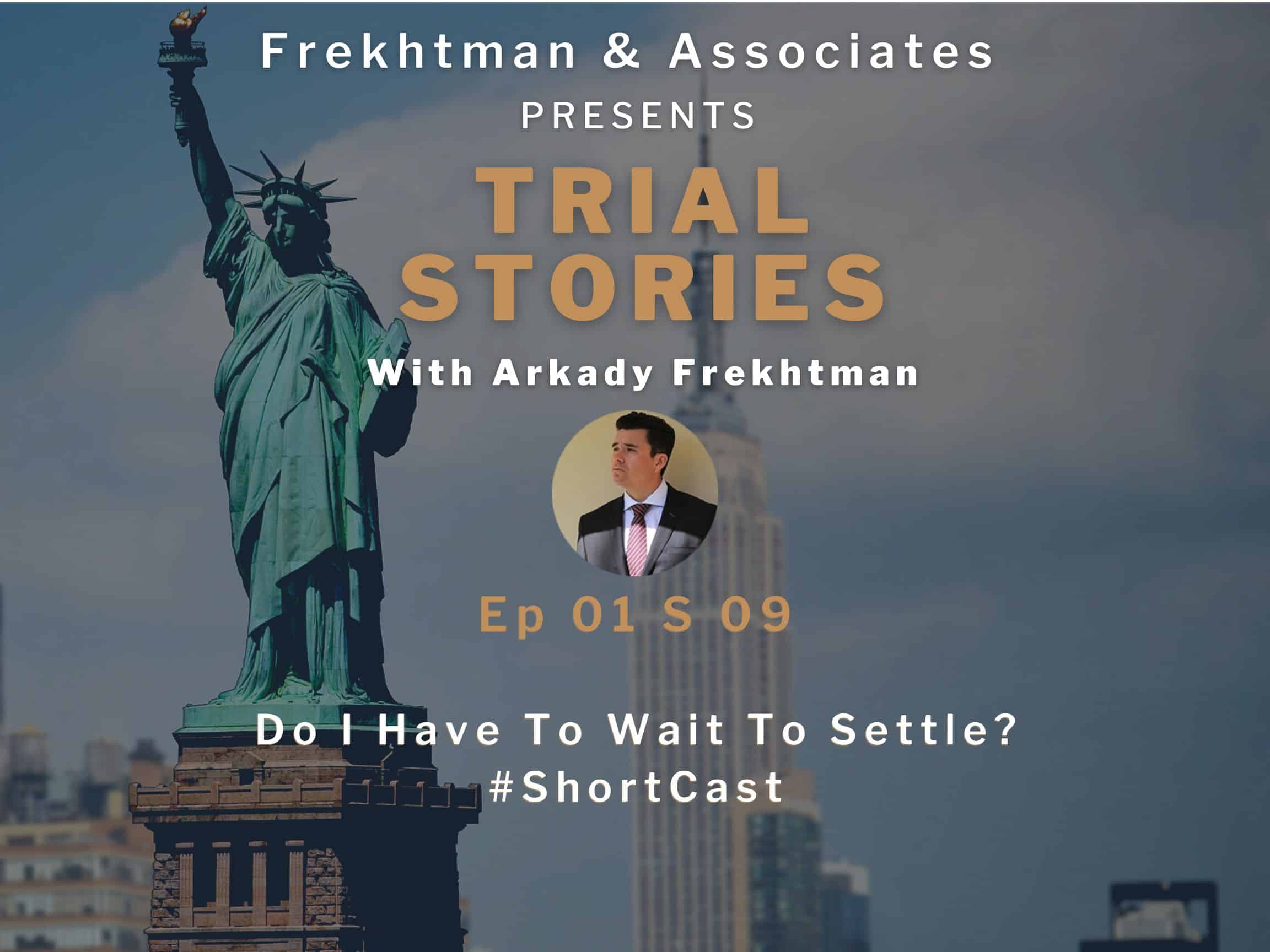 Rear-Ended at Red Light: Liability Explained and do we have to wait to settle?
SUMMARY:
In this shortcast, the host of Trial Stories, Arkady Frekhtman, responds to a listener's question about settling a personal injury case. The listener and their girlfriend were rear-ended by a truck while stopped at a red light, and the liability is clear. The listener's girlfriend has finished her treatment, but the listener is still receiving medical treatment. Arcadia advises that each person can settle at different times, as they are both going against the truck's insurance and are united in interest. The girlfriend can settle her case if her injuries are valued and the lawyer feels it is right for settlement, and the listener can settle later on after they finish their treatment. There is no need for either person to wait for the other to settle.
Video Version:
Contact our team at (212) 222-1111 for your free case evaluation.