New Mandatory Safety Guidelines For Recent Construction Projects In New York City?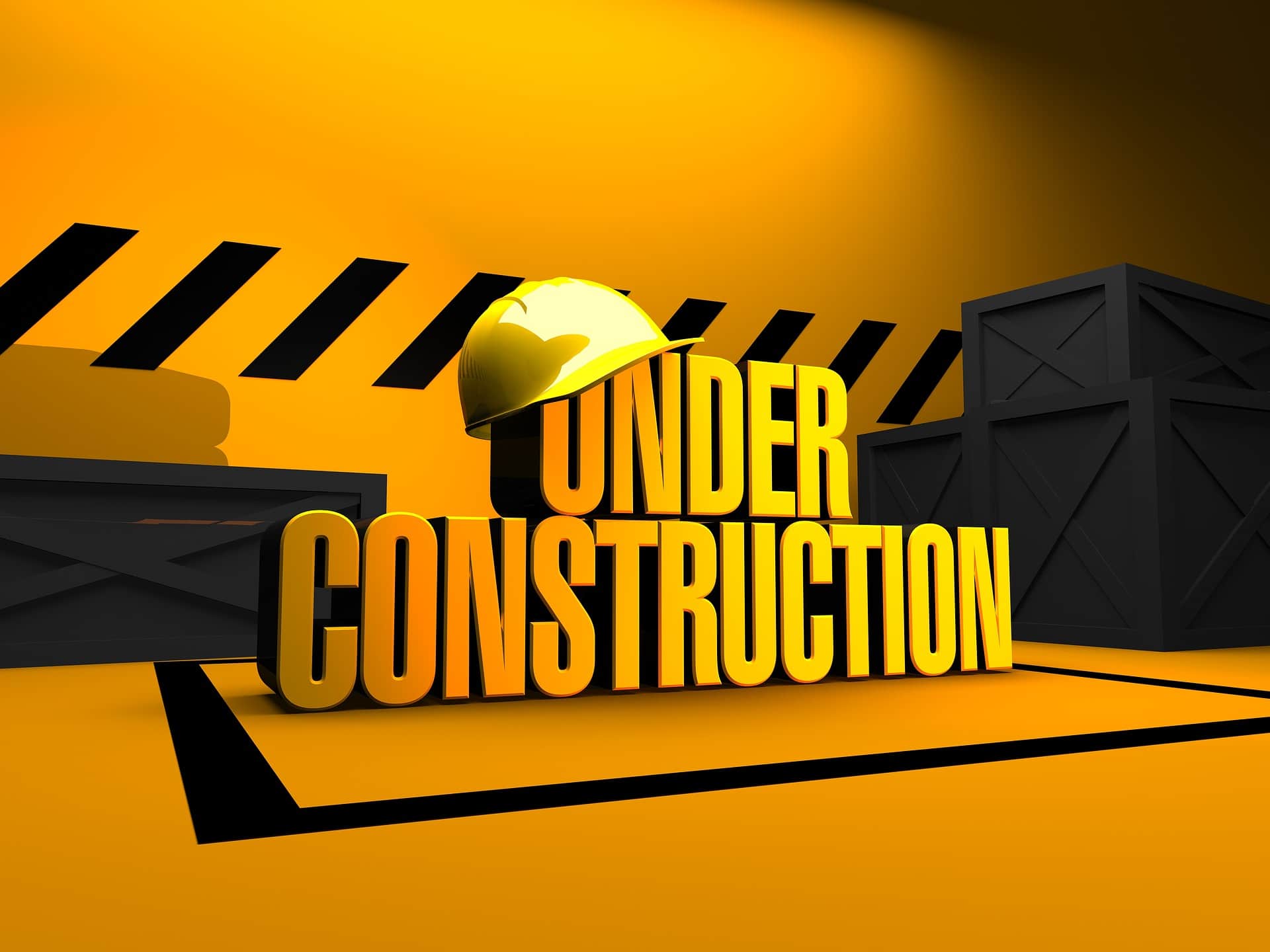 Although new construction projects in New York City nearly ground to a halt due to the pandemic in 2020, new signs of growth have begun to appear in late 2021. In addition to the construction going on at Lenox Hill Hospital on the Upper East Side, there are also many new home developments taking shape in the Hell's Kitchen part of town.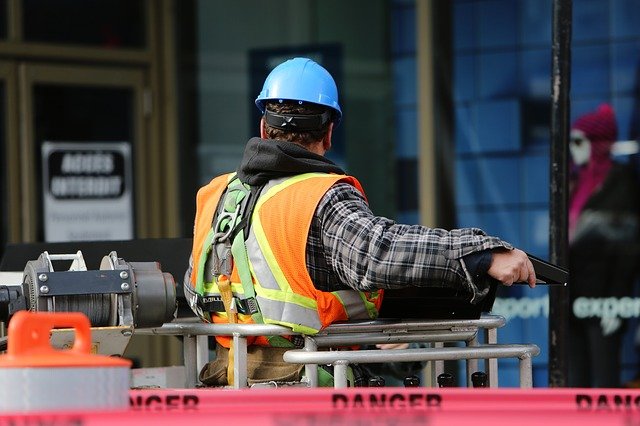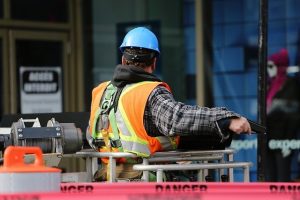 In fact, other major construction projects are planned for downtown Brooklyn on Tillary Street and in East Harlem. Yet despite these new signs of construction, all owners and project managers must still abide by COVID-19 restrictions and do all they can to help workers avoid incurring the types of construction accident injuries referenced below. Fortunately, when serious accidents do occur, injured construction employees can often file both worker's compensation claims and third-party lawsuits when their employers have violated OSHA (Occupational Safety and Health Administration) workplace standards.
Here's additional information about both the mandatory and recommended pandemic safety standards that all New York City builders need to uphold, along with a brief review of the most common injuries many of our injured clients often report after working on Bronx construction sites.
Mandatory reopening construction safety guidelines designed to protect workers
Whenever possible, workers must perform their tasks at least six feet apart, unless safety while handling their duties requires less distance
When small areas or spaces are occupied by more than one worker at any time, occupancy should still be kept to below 50% of the maximum capacity
When workers are required to work fewer than six feet apart, they must wear appropriate face coverings
In-person gatherings should be limited whenever possible
Employers and supervisors must create designated areas where all pickups and deliveries will occur, thereby diminishing contact whenever possible
When indoor work is being handled, there should be no more than one worker per every 250 feet on-site, not counting supervisors who must be present. The only exception to this standard can occur when proper protective measures are taken, such as appropriate face masks being worn whenever possible
While the following suggested safety standards are not mandatory, when fully honored, they will provide building owners and supervisors with a stable workforce with far fewer injuries.
Whenever possible, the only employees who should be present in an area are those who are necessary to help complete the assigned tasks
Adjusting work hours, staggered arrival and departure times, the creation of multiple work teams, and careful scheduling can help employers meet all the mandatory physical distancing standards referenced above
The most careful employers will make use of social distancing markers such as colorful tape and signs to remind all workers to remain six feet apart whenever possible
Health screening stations and check-in or out areas must be set up to uphold social distancing of six feet between workers whenever possible
Supervisors and managers should try to limit the number of workers allowed to occupy any elevators or hoists to just one employee at a time
There should be a careful alignment of workstations so that different work crews are kept separate whenever feasible
Every effort must be made to reduce bidirectional pedestrian traffic. This can often be helped by creating narrow aisles, spaces, and hallways with arrows clearly indicating where workers and any possible delivery people should walk
Employers should avoid allowing visitors to enter areas where workers are being socially distanced for their own safety and protection
All workers who can competently handle their work from home should be encouraged to do so
Online video platforms like Zoom and other similar programs should be used so that meetings and other gatherings can be held in a safe manner
All efforts must be made to maintain proper ventilation and airflow in all workspaces
Mandatory guidelines involving protective equipment on construction sites
Employees should be given appropriate, free face masks to protect them from other workers who may have acquired a Covid 19 infection. In some cases, N95 masks or even respirators may be required. Replacement masks should be plentiful and readily available to employees throughout the day
Supervisors or others should make sure that soiled or damaged face masks are not being reused and are properly discarded
Tool-sharing must be limited whenever possible, and gloves used when they do not add dangerous risks to the work being performed
Employees should be encouraged to regularly wash their hands, especially after they have used the same tools as others.
Mandatory hygiene, disinfection, and cleaning standards for construction sites
Appropriate cleaning logs. These should be kept in accordance with CDC (Centers for Disease Control and Prevention) standards. This helps the government make sure that workers are working in regularly cleaned areas and being kept as safe as possible during the pandemic. There should always be designated employees regularly cleaning all common areas used by workers throughout the day.
Adequate hand hygiene stations. These must be daily maintained and regularly restocked with appropriate paper towels, soap, and water. Appropriate alcohol-based hand sanitizers (containing 60% or more alcohol) must be available when adequate clean water cannot be readily provided.
Prohibitions against the sharing of food and beverages. Employers must make sure that all their workers are told to never share any food or beverages — since that practice can easily cause the spread of Covid 19 infections.
State and local health departments must be immediately notified when any worker tests positive for Covid 19. In addition, the employer must help with tracing efforts to determine if any co-workers may have been exposed to the virus.
Mandatory communications and screening practices for construction sites
Proper signage must be used throughout the workplace, reminding workers to abide by all appropriate social distancing rules, hygiene, the use of PPE, and washing of hands – especially after work tools have been used by others.
All safety protocols must be regularly reviewed. There should be required training sessions where workers are reminded that they must abide by all the pandemic safety guidelines explained to them.
Appropriate stations should be maintained to test each arriving worker's body temperature. Also, questions should be asked about recent, potential exposure to Covid 19, travel, and interactions with those who might be infected. All obtained information must be carefully documented and maintained in office files.
Seriously injured construction workers who believe that any of these types of safety guidelines or
protocols have been violated and have contributed to their injuries should immediately contact our Manhattan construction accident injury law firm for advice and guidance.
Common construction accident injuries often reported by our clients
Traumatic brain injuries and spinal cord injuries, often caused by workplace falls
Fractured or broken bones
Serious burns due to fires or exposure to harmful chemicals
Major breathing problems and respiratory tract infections
Neck, shoulder, and back injuries
Crush injuries often caused by working with defective equipment or in unsafe trenches
Serious ankle and Serious knee injuries
Electrocution
Severe eye injuries, sometimes leading to blindness
Major hearing loss, often due to loud explosions and other workplace noise hazards
Many of these injuries can require long-term rehabilitation and some may induce serious anxiety and depression as workers come to grips with their new physical limitations.
Get help for a construction accident injury
If you have suffered a serious construction accident injury due to someone else's negligence, you need to contact our Queens construction accident injury law firm. We will carefully investigate all the facts of your case, review all your medical records, and then fight hard to win the maximum compensation available to you. We want every client to fully recover for all lost wages, pain and suffering, medical expenses, and other losses.