The Dangerous Increase in NYC Speeding Drivers During the COVID-19 Crisis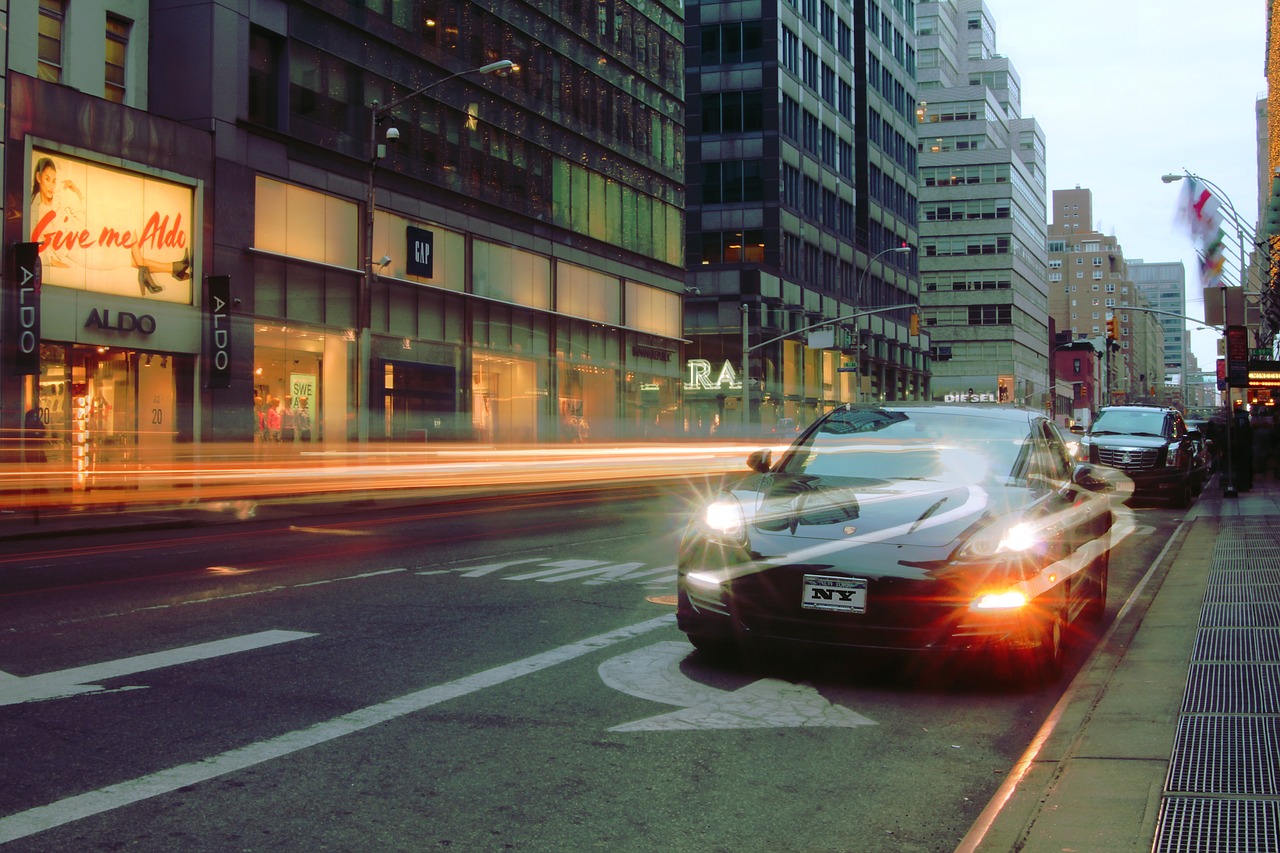 Too many careless drivers are now either speeding or street racing on New York City roadways. This odd behavior poses a major threat to the safety of those on foot or riding bicycles. It also robs all New Yorkers of the chance to quietly stroll down city streets while going to pick up groceries – or simply get some much-needed exercise.
Those breaking the law while speeding need to find more mature ways to cope with their frustrations. The New York Times states in one article that speeds have risen by 288% in one section of town.
After reviewing several speeding accidents below, this article will note new statistics related to these traffic events. The views and concerns of city officials charged with addressing this problem are also shared.
Recent speeding accidents are injuring and killing far too many people
April 26th. During the early morning hours, a speeding driver of a 2016 Mercedes-Benz lost control of his vehicle in the Bronx while changing lanes. He hit an expressway support pillar so hard that the impact split his car in two. The 32-year-old driver, Gasper Vallejo, and his two passengers were all ejected from the car. Vallejo and his 22-year-old passenger (who had been sitting in the backseat) were both killed. The other passenger, a young 25-year-old women, was sent in critical condition to Lincoln Hospital.
April 25th. A highly regarded, off-duty NYPD officer was killed by speeding street racers as he rode his motorcycle to work. According to one news report, Richard Holt, age 34, had left his former job in Florida at NASA years earlier after a family member had asked him to move back to New York City where his help was needed. One of the two cars that had been racing near Bell Boulevard in Bayside struck Mr. Holt's motorcycle. Upon being hit by the speeding car, Mr. Holt was thrown from his motorcycle. Although he was taken to New York-Presbyterian in Queens, the young officer died of his injuries.
April 19th. A New York Daily News story states that Christopher Garcia, age 20, has been charged with aggravated, unlicensed operation of a motor vehicle. On that April day, Garcia was allegedly driving a 2020 Nissan Altima when he sped through a stop sign on 109th Reports indicate that he struck a 2003 Nissan Maxima traveling east on 107th Avenue. That older car was being driven by 21-year-old Satesh Permaul, an immigrant from Guyana. Although Permauel, who worked as a mechanic, was rushed immediately to Jamaica Hospital, he could not survive his traumatic head injuries.
All these deaths could likely have been avoided if these careless drivers had not felt entitled to drive as fast as they chose – without paying attention to posted speed limits.
What basic numbers & statistics reveal about NYC streets during the COVID-19 crisis
Speeding tickets are often double old rates. The New York Times reports that over 24,000 speeding tickets were issued on March 27 – indicating a major increase of over 12,000 such tickets issued just one month earlier. That is a rather shocking increase since far fewer cars are now moving about on most roadways.
High-speed crashes are up. This is a bit odd since the overall number of vehicle accidents have declined. Between March 23rd to March 28th, there were 1,106 high-speed crashes. That figure indicates a drop of 63% from over 2,900 such crashes between February 23rd to February 28th.
Fastest and slowest speed averages are higher. The slowest average speed in Manhattan (25 mph) has increased by 49%. And the fastest average speed of 58 mph (on Staten Island (up by 85%) has reached 46 mph. In Queens, that figure is up by 84% to 49 mph. In the Bronx, there has been a 58% increase recorded – reaching 45 mph. At present, rush hour speeds on some of the most overloaded roadways – like the Brooklyn-Queens Expressway – have risen by 288 percent.
More motorcycle gang members and drivers of unusual vehicles are now out on streets. Residents report new sightings of people riding dirt bikes and all-terrain vehicles. Some of these drivers are performing stunts while passing by in traffic lanes. One report indicated that at least one ATV rider was doing "wheelies" on the streets.
Owners of more luxury cars are parading down streets in their vehicles. Residents report seeing more Maserati and Porches. The owner of a Gemballa Mirage GT (sports car) sadly managed to total his vehicle after he plowed into multiple parked cars in Hell's Kitchen.
Observations and concerns expressed by transportation, transit, and city officials
Polly Trottenberg, NYC's transportation commissioner recently said, " We are gravely concerned about the dramatic rise in speeding we are seeing on our now emptier roadways." Some officials have also noted that when any driver speeds or otherwise knowingly breaks traffic rules, they are increasing the chances of overwhelming local hospitals with traffic victims. Medical facilities need to stay focused on treating their many COVID-19 patients.
Deputy-Chief Michael Pilecki with the NYPD's Transportation Bureau points out that all the speeding vehicles are also increasing the odds of seriously harming the many first responders, food delivery drivers and other essential workers who must be on the roads (in addition to the many pedestrians and bicyclists).
City Council Speaker Corey Johnson has also voiced his deep concerns about all the speeders and reckless drivers. He is now talking about trying to pass higher traffic fines for speeders – and those driving recklessly.
All these officials are fully justified in making their comments, as the three accidents detailed above clearly indicate. Pent-up frustration and anger related to the COVID-19 pandemic should not be taken out on others on the road – or on family members at home. Every upset person should call for help (or contact a friend or family member) when upset – and not go out and drive aimlessly around on the streets.
All drivers should keep the following facts in mind – and drive friendly and defensively
NYC has about 6,000 miles of streets. You can almost always find quieter streets to use on most days of the week. We all need to leave the main streets and thoroughfares open for first responders and essential workers going to and from work. As the city slowly reopens, many people are returning to work on bicycles – and they must also be kept safe from unnecessary road dangers.
In 2021, there are still plans to impose a "congestion pricing plan." This is being put in place to encourage more drivers to stay out of the busiest parts of Manhattan. Everyone should seriously consider finding their new, alternate paths now.
Keep in mind the need to make way for many delivery drivers. The pandemic will likely make it necessary for many of us to keep receiving food, prescriptions, and other necessities from delivery workers in vehicles – or on bicycles — as more streets are closed to vehicle traffic. Endangering these workers puts all our lives at risk.
If you have been seriously injured while walking or riding in a vehicle due to the negligence of another person, be sure to immediately contact our New York City personal injury accident law firm. We will carefully investigate the facts of your case and then fight hard to win the maximum compensation now available in New York courts. We want every client to fully recover for all lost wages, pain and suffering, medical expenses, and other losses.