EP04 S02: Apartment Building Accident: How Much Money Can I Recover?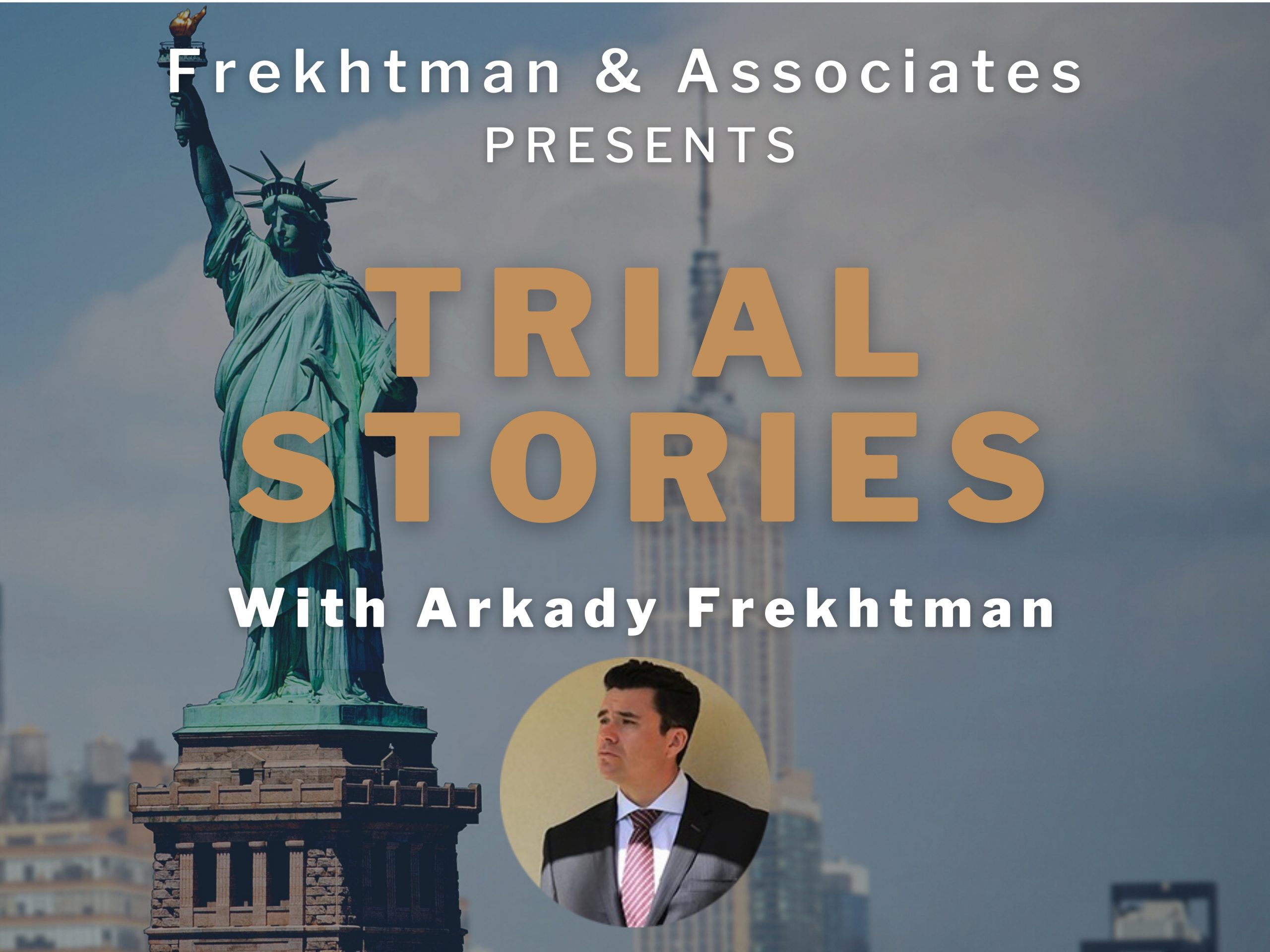 Apartment Building Accident: How Much Money Can I Recover?
 Full Transcript:
Welcome to Trial Stories an informative discussion of civil justice with a focus on the human story. I'm your host. Arkady Frekhtman a New York City trial lawyer passionate about helping serious injury victims and their families.
Many of my clients like you suffered injuries in apartment buildings throughout New York City.
If so you definitely want to know how much money can I recover in my apartment building accident lawsuit.
Hi, my name is Arkady Frekhtman, a New York personal injury trial lawyer. So to start, let's look at the most common types of apartment building accidents. These can include slip, trip, and fall either on the sidewalk, outside the apartment building or inside one of the common areas.
Another type is ceiling collapses. Looking back at some of the apartment building lawsuits that we have handled we see that the range of compensation depends on a few things.
Most important of these is the question was the building landlord or management at fault. And did you sustain a serious and permanent injury? One case involved a lady who slipped and fell in the courtyard due to broken concrete covered by ice.
She sustained a horrible arm injury that required multiple surgeries. The settlement was nearly $2 million in Manhattan, New York County. Another lady fell in Brooklyn in the outdoor walkway to her apartment building.
The landlord had written notes to fix cracks and holes in that walkway, but never did that case settled for $250,000. So why so much less? Well, this client suffered a torn meniscus repaired by a 20-minute surgery.
The injury was just not as severe as in that first case for 2 million. Another lady was walking up the stairs to take the elevator, or when her foot hit a chipped step causing her to fall. That lawsuit settled for $300,000 with a severe knee injury. In another case where someone fell on a step with a chip, the settlement was only 80,000 because the injury again was less severe. It was a transverse process fracture of lower back vertebrae and that injury fully healed.
One client was watching TV at home when her ceiling collapsed, causing her to need neck surgery, a cervical fusion, that case settled for $1,700,000.
A man was walking down the stairs in his apartment building when the rubber runner covering is attached to the concrete steps, peeled off, causing him to fall. He suffered a really bad shoulder injury and needed surgery. That case settled for 475,000.
A lady was in her bathtub when the ceiling of fell causing her to fall and injured her knee, she needed serious knee surgery. That case in Brooklyn settled for half a million dollars. Another ceiling collapsed in an apartment, which really upset the client emotionally. She had physical therapy, but she never needed surgery. And she only had one pain management injection for a lower back bulging disc. That case settled for $75,000.
Our firm continues to litigate, apartment accidents, and injuries. With many cases being filed throughout New York City on a daily basis. We have cases in discovery going for depositions. We have cases on the trial calendar ready to pick a jury once trials, resume, and courts open up again.
Please contact us for a free consultation regarding any apartment building accident, like a trusted and knowledgeable friend we would be happy to chat with you and provide sound advice. Thank you for watching it.
Please subscribe to our channel, view our other videos, and leave us a comment. Have a great day. Bye-bye.
Okay. I hope this has been helpful. Please drop us a comment, subscribe to our podcast, let us know what other topics you'd like to hear about. We have a lot of trial stories from all types of cases, construction, work accidents, slip and falls, premises, ceiling collapses. We have brain injuries. We have spinal cord injuries. Medical cases with medical mistakes. All types of cases. So whatever you're most interested in is what we're going to talk about.
Have a great day, everyone. Bye-bye.