Car Accident Lawyers Examine the Link Between Marijuana and Auto Accidents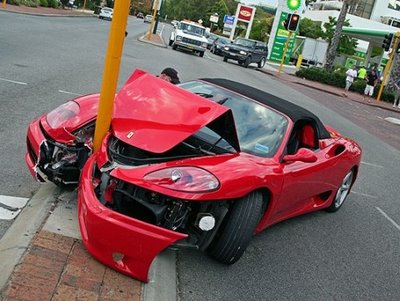 The loss of life on the nation's highways has increased over the past two years explain auto accident lawyers at Frekhtman & Associates in New York. In 2015, the fatalities increased seven percent over the 2014 figure of 35,398, to 37,757. The National Safety Council estimates 2016 traffic deaths at 40,200, another six-percent increase over the number of fatalities in 2015.
Some pin part of the blame on the rising use of marijuana. Almost half of all states now allow the use of medical marijuana and/or recreational marijuana. Colorado and Washington led the way in legalizing the use of recreational marijuana. Now, voters in Massachusetts, Maine, California, Nevada and Oregon have voted for legalized recreational marijuana as well. Many other states allow the use of medical marijuana, including New York, New Jersey and Connecticut.
Marijuana's Impact on Motorists
Marijuana use impacts various functions and skills relevant to operating a motor vehicle, resulting in:
Slower decision-making
Decreased peripheral vision
Reduced ability to multi-task
However, there is also evidence that marijuana use leads to more cautious behavior, resulting in slower driving, less tailgating, and fewer erratic lane changes. The Huffington Post quoted a drug abuse expert from the Yale University Medical School who suggested that research into potential links between marijuana use and crash risk remained inconclusive.
Marijuana's Role in Impaired Driving
With rapidly expanding legalization of marijuana use, there are concerns that marijuana-related impairment may cause serious increases in traffic injuries and fatalities. It is an important issue, because researchers are trying to better understand why the overall number of U.S. traffic deaths is rising so fast. In addition to an increase in impaired driving, higher speed limits, more miles driven and distracted driving are other possible reasons.
When it comes to impaired driving, researchers are looking into possible links between drivers' marijuana use and increased highway deaths. However, as the National Highway Traffic Safety Administration (NHTSA) says, the "spectrum of behavioral effects is unique, preventing classification of the drug as a stimulant, sedative, tranquilizer, or hallucinogen." The diverse ways that THC impacts marijuana users makes regulation problematic.
Fatal Crash on Long Island
One high-profile case involving marijuana use and alleged impairment drew widespread attention in the state of New York. CBS News New York reported on a Long Island crash that killed four in October 2012. The 17-year-old motorist from Queens told a judge he smoked marijuana before he drove a performance sports car a reported 100 mph on the Southern State Parkway. All five occupants were ejected when the vehicle left the road and crashed into a tree. The impact split the vehicle in two. All four passengers were killed, although the motorist suffered minor injuries. Weeks after being released on bail, the driver had his bail revoked because he tested positive for marijuana.
A judge sentenced him to prison after he pleaded guilty to aggravated vehicular homicide and to driving under the influence of marijuana in July 2014. Authorities in the Nassau County District Attorney's Office described the driver as a chronic marijuana user, although his defense attorney argued that no reliable means exists for testing for marijuana impairment.
Although some evidence suggests that motorists high on pot are sometimes more cautious, those influenced by both marijuana and alcohol are far more likely to exhibit signs of impairment. Therefore, it is advisable for future research to focus on motorists with multiple sources of impairment.
If you or a family member is in an accident involving an impaired motorist, it is possible to review the details with a personal injury attorney focused on relevant aspects of the law. Our firm offers an initial consultation free of charge. You or a family member may be entitled to compensation for certain medical expenses, pain, suffering and possible lost wages. Please contact us to ask your questions or to set up a free consultation.