How Can You Get Help After Being Seriously Injured In A Tractor Trailer Accident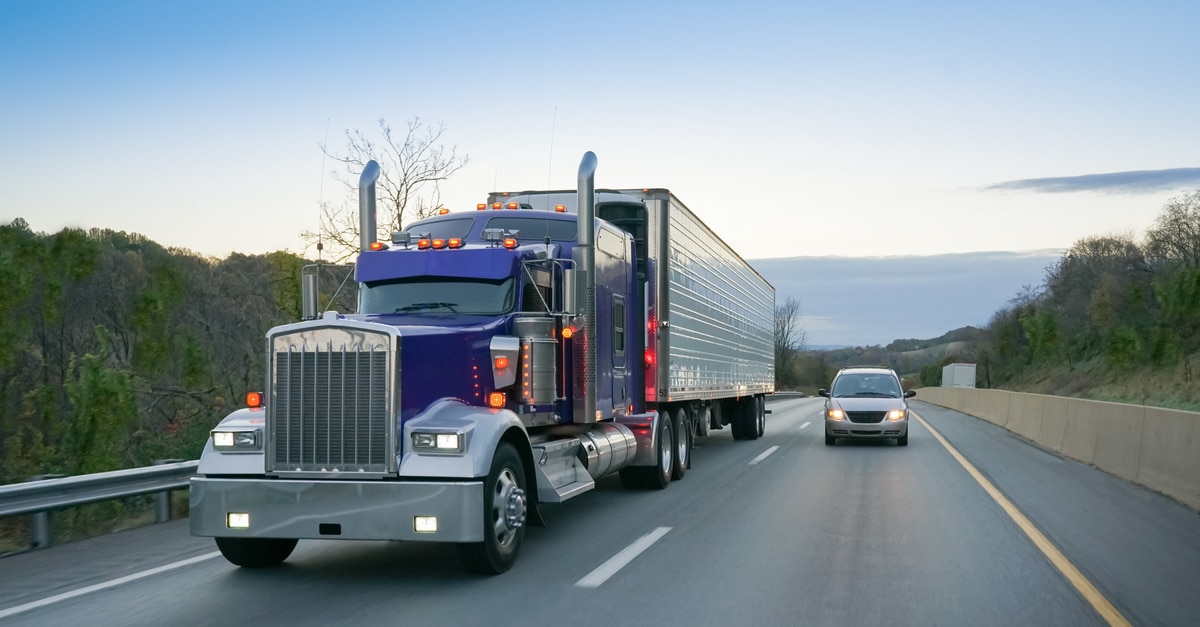 If it can be done safely, drivers must consider steering their tractor trailers off to the shoulder of the road or freeway after an accident to avoid blocking traffic. If you have been severely injured — and traffic is heavy – try calling 911 on your cell phone. Witnesses to the event should also be dialing first responders on your behalf. If you cannot get out of the vehicle by yourself, keep dialing 911, sound your horn and wait for help
Sadly, this type of scenario happens far too often as tractor trailers navigate the many NYC freeways and surface streets. Drivers of tractor trailers are often moving cargo long distances for an employer – or making local or long-distance runs as independent drivers. When they're not handling a work assignment, these drivers must also make sure their tractor trailers receive regular maintenance to minimize accidents.
What follows is a brief look at the most common injuries suffered in these truck accidents and the liability issues involved when drivers may have partially caused the events. Additional information notes some of the treatment decisions your doctors may have to make – and there is also a quick review of driver errors that can contribute to causing tractor trailer accidents.
Once you have started receiving the medical treatment you need, be sure to contact our NYC tractor trailer accident law firm so we can help you evaluate your claim.
What if you were in a tractor trailer accident that you partially caused?
Under New York law, if you were contributorily negligent, you can often still recover some damages for the accident. This especially holds true when the percentage of fault assigned to you (compared to the other driver) is minimal. We can help you by carefully evaluating the facts of your case when you first schedule a free consultation with one of our attorneys.
What are the most common injuries suffered in tractor trailer accidents?

The extent of the injuries you and others suffer will nearly always depend on the speed of each vehicle involved, the road conditions, and the weight of each vehicle. Here is a list of the types of injuries our clients (or their survivors) often report to us after a major tractor trailer collision.
Crushed, fractured or broken bones. Accident victims who are in shock may not even immediately realize these types of injuries have occurred until they try to move around or exit their vehicles.
Traumatic brain injuries. Far too often, this type of harm is rather extensive, especially if the driver's head hits one or more hard surfaces during the collision. Profound cognitive difficulties can also develop, requiring lengthy rehabilitation therapy.
Burns. Depending on the combustible nature of the cargo you were carrying – or that was being transported by the vehicle that hit you, serious and even life-threatening burns may develop.
Spinal cord injuries. Tractor trailer drivers often suffer severe spinal cord injuries, especially when all the vehicles involved were speeding or carrying heavy loads. Temporary and permanent paralysis is a common result of these injuries.
It is nearly impossible to prevent this type of harm. However, drivers who wear properly functioning shoulder and lap belts and have fully operational airbags can minimize the harm they suffer.
Severe cuts and lacerations. Regardless of whether any glass shatters, there are plenty of sharp surfaces in many vehicles. Serious cuts and abrasions are also common when the driver is ejected from the vehicle and lands on asphalt or accident debris in the road.
Damage to one or more internal organs. All too often, one of these organs may rupture or begin malfunctioning – especially after a driver was trapped within accident wreckage.
A heart attack – or a stroke caused by arterial dissection or other factors. And if the driver already had high blood pressure or another common heart ailment, a vehicle accident can impose extreme stress and worsen such conditions in many ways.
Numerous psychological problems – especially if a head injury was severe. An accident victim may require extensive therapy and other rehabilitative care while trying to overcome major cognitive deficits. Also, many people develop PTSD after an especially bad tractor trailer accident.
Death. Unfortunately, many of these accident cases must be pursued as wrongful death lawsuits.
Medical treatment decisions your doctors may have to immediately address
Surgery. If you suffered one or more of the conditions named above, emergency surgery may be necessary – or right after a CAT scan or MRI confirms the treating doctor's initial diagnosis of your condition. In many cases, you may require multiple surgeries.
Specialized burn center treatment. Depending on the depth and overall nature of any burns you suffered, you may need to be quickly sent to a New York state burn center – after you current condition is stabilized.
An assigned social worker may need to create an entire treatment team for you. If your injuries are extensive, you may need a treating physician from nearly every major medical specialty. Your assigned social worker will help you coordinate their care, along with all the rehabilitative programs you may need over the coming months and years.
Driver errors that can help cause accidents – yet still sometimes allow a damages award
Fatigue caused by driving too many hours in a row. While it may be tempting to work longer hours to make extra money, it comes at a steep cost. Driver fatigue is a key factor in far too many vehicle accidents. Always get enough daily rest to maintain your best driving skills.
This can not only prove deadly to others, it often leads to the tractor trailer driver's own death.
Brake problems or other maintenance issues.
Taking drugs or drinking alcohol prior to a shift. This is always a mistake – and many prescription drugs are not safe for drivers. Drowsiness and impaired eye-hand coordination play a role in far too many accidents.
Being unfamiliar with the upcoming roads and freeways. Responsible and professional drivers always study maps before hauling cargo over any distance.
Poor response to road conditions. Failing to check the weather before planning a day's drive can prove fatal.
Distracted driving. If you cannot keep your eyes on the road – it is time to look for another job.
Failing to keep your personal health in top condition. Too many drivers ignore serious neurological and heart conditions – among others – leading to highly predictable accidents that often kill many innocent victims.
If you have suffered serious injuries after being in a tractor trailer or other type of truck accident, you need to contact our New York City tractor trailer accident law firm. After carefully investigating all the facts of your case, we will fight hard to win the maximum compensation available under New York law. We want all our clients to receive generous damage awards for all their lost wages, pain and suffering, medical expenses, and other losses.
Whenever you or a loved one is involved in a truck accident in New York City, it is essential to have a team of attorneys willing to fight on your behalf.
Contact Frekhtman & Associates for a free consultation. Call (866) 878-2528 or tell us about your case using our online form above. We will review your case for free.