How To Maximize Your Fire Safety In Your New York Apartment Building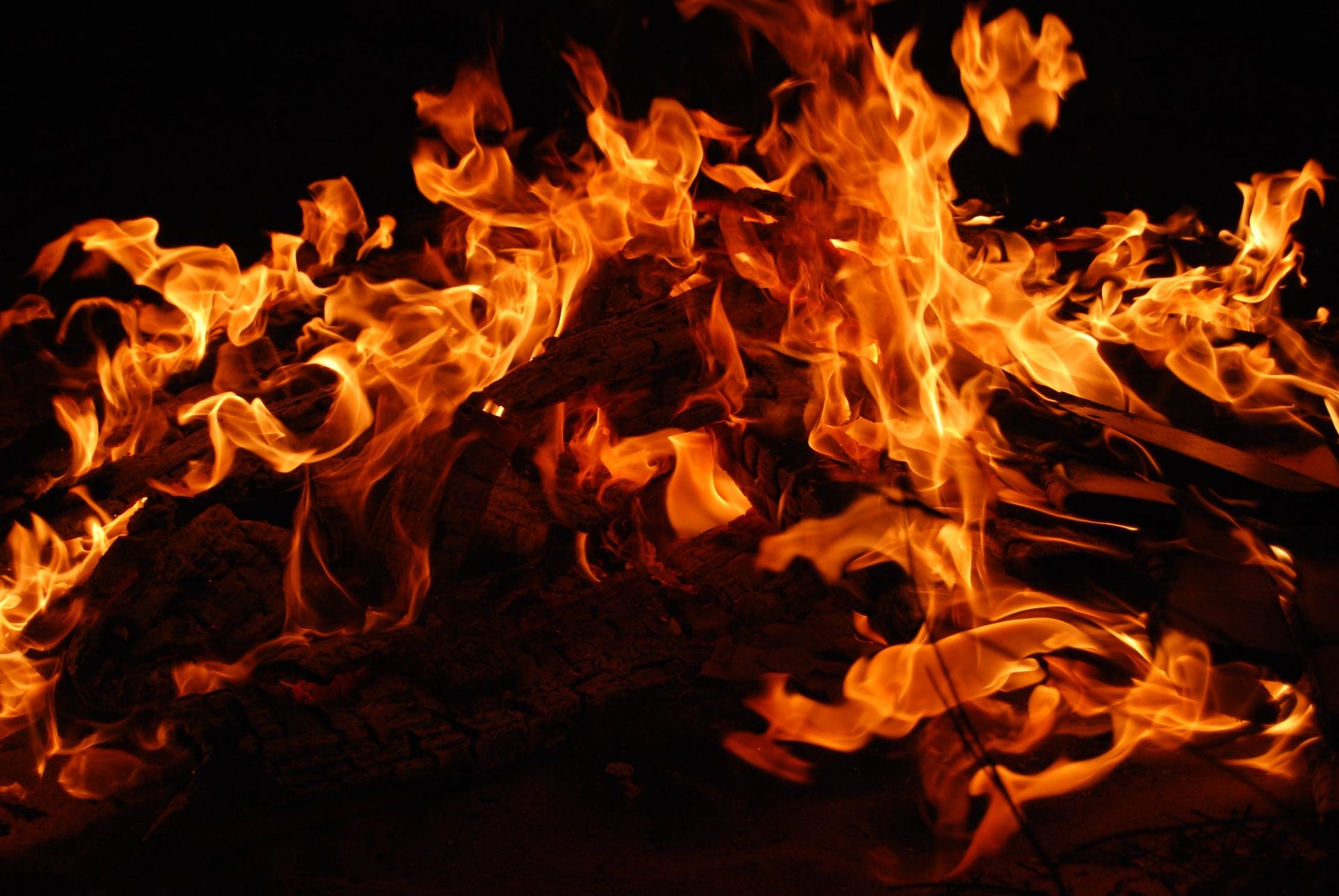 The threat of a massive apartment fire is always present. In fact, in April 2021, about 300 firefighters battled a terrible blaze in a New York City apartment building in the Jackson Heights section of Queens. An NBC news story states that while there were only limited, initial reports of any injuries, thick black smoke was seen rising from the 8-alarm fire that took nearly 12 hours to bring under full control. Ninety (90) families lost their homes in this blaze.
Eager to seek refuge in rescue shelters after these events, many survivors do not immediately recognize all their physical injuries.  Breathing difficulties caused by smoke inhalation may not appear right away. This recent Queens fire was extra difficult to handle since some claimed that the FDNY was not promptly contacted. Reports also indicate that at least one tenant may have failed to close an apartment door while leaving, possibly causing the fire to spread.
Here are some additional facts and safety tips provided by the NYC Fire Department that can help all apartment dwellers prevent fires and minimize any property losses that may occur.
Key tips for maximizing your fire safety in NYC apartment buildings
Know where all the building exits are located on your floor. After leaving your apartment and closing the door behind you after a fire has started (or an alarm has sounded), head to a secondary exit.
If it is too dangerous to leave your apartment by the front door, head to a fire escape that may be available by climbing out a window.
Never use an elevator once a fire has started. Instead, look for the closest, enclosed stairway where other tenants are likely gathering and then head downstairs.
Prior to any fire, check to see if your apartment complex is keeping all exits clear and safe for usage. These doors should be fireproof and have self-closing hinges. Also, make sure your own apartment door lock can be easily opened without a key. Should you ever see any bicycles, baby strollers, or trash being stored in your apartment building stairway, immediately report it to the managers so they can have it removed.
Check on the safety of your window security gates. Some tenants install these to keep intruders from entering their apartments. You must make sure any such devices are in complete compliance with FDNY security standards. Safe window security gates should normally be sold with an FDNY approval number printed on them. Always maintain easy access to window fire escapes, never blocking access to them with any furniture, large plants, or air conditioners.
Since the New York City Health Code insist that those who own dwellings of multiple tenants install (young) children safety window guards, you must make sure that these are not installed on any fire escape window. These types of window guards are required to protect children aged 10 or under who are living in an apartment.
How to decide whether to stay in your apartment or immediately leave. To responsibly make this decision, you will need a copy of the fire safety plan for your apartment building (preferably posted on the inside of your apartment front door). If this printed plan does not tell you, ask your apartment manager if you are living in a fireproof or non-fireproof building. This information will help you decide whether to stay put in your apartment once you learn a fire has started outside your own apartment. If you live in a non-fireproof building, it is usually safest to leave your building immediately.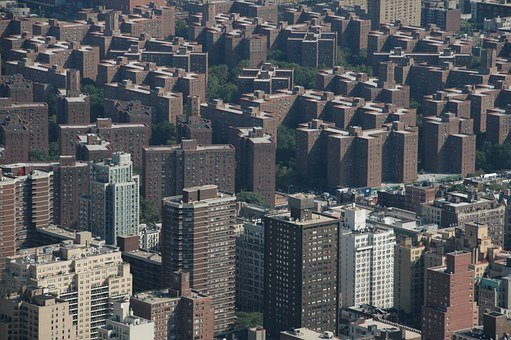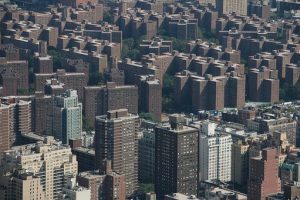 If your apartment complex is a fireproof building, it may be safer for you to remain in your home (initially) if you can see that the hallways are filled with smoke – and the fire has started above your apartment. If you must remain where you are, turn off the air conditioners and seal the door with duct tape and wet sheets (or damp towels). Finally, seal the apartment ventilators and any other openings that might allow smoke to start pouring into your apartment.
When a fire has just started in your own apartment. Immediately get ready to leave, making sure that all people and pets are leaving with you. Be sure to close the apartment door behind you as you exit – to avoid spreading the fire.
 A helpful FDNY apartment safety checklist
You should always have at least one working smoke alarm. If you do not have one, notify your apartment manager and ask for one to be immediately installed. If you have such a device and the warning light is off, you may want to ask that new batteries be installed.
Carefully use any space heaters you own. Always place one of these at least three feet away from any objects that could catch on fire. Try to avoid letting these devices get overheated.
When using electrical cords, keep them fully visible and never trap one under a rug. Also, keep these cords away from where you regularly walk. They should always be kept in good repair and discarded when they become frayed.
Do not use any products like propane or gasoline in your apartment. These must be removed and stored in a safe location away from your home. Always be careful when using products like turpentine. Keep them stored beneath a sink (or on a high shelf). Child safety locks may be required to keep kids safe from all toxic liquids.
Make sure you have at least one carbon monoxide alarm.
Take the time to discuss with your family or roommates the exact path you will all take when exiting your apartment should a fire start. Also, set aside a special place in the apartment for any special papers or small belongings that you might want to have rescued if you are not at home.
 Some of the most common causes of serious and deadly apartment fires
Smoking in bed. Never live with anyone who keeps up this dangerous habit.
Keep all matches and lighters away from children.
Never allow any child to cook in the kitchen unless you are in there, too.
Avoid allowing combustible papers and other similar materials to collect in your home. Safely remove such items on a regular basis.
Do not ever leave any food cooking on top of your stove (or in your oven) when you must leave the kitchen.
Avoid overloading any power strips, wall outlets, or extension cords. The big Queens fire described above is now (at least partially) blamed on an overloaded power strip.
Keep the walkways clear to your front door and fire escape windows.
Special holiday (or every day) concerns. Never leave candles lit when you are leaving your apartment. Also, avoid leaving Christmas tree lights plugged in when you cannot be at home.
Do not use charcoal, propane, or any type of portable grills inside. It is always best to only use these types of cooking devices in someone's backyard.
Keep a proper grate in front of any fireplace. Always tell your children to never start a fire of any kind – and avoid using any portable (or bathroom) heater while you are away.
Legal Help In Case Of Burn Injuries
  If you have suffered smoke inhalation or burn injuries due to a fire caused by someone else's negligence, you need to contact our New York City apartment fire law firm. We will carefully investigate all the facts of your case, review all your medical records, and then fight hard to win the maximum compensation available to you. We want every client to fully recover for all lost wages, pain and suffering, medical expenses, and other losses.