How to Protect Your Legal Rights After a Bike Accident in Queens: A Step-by-Step Guide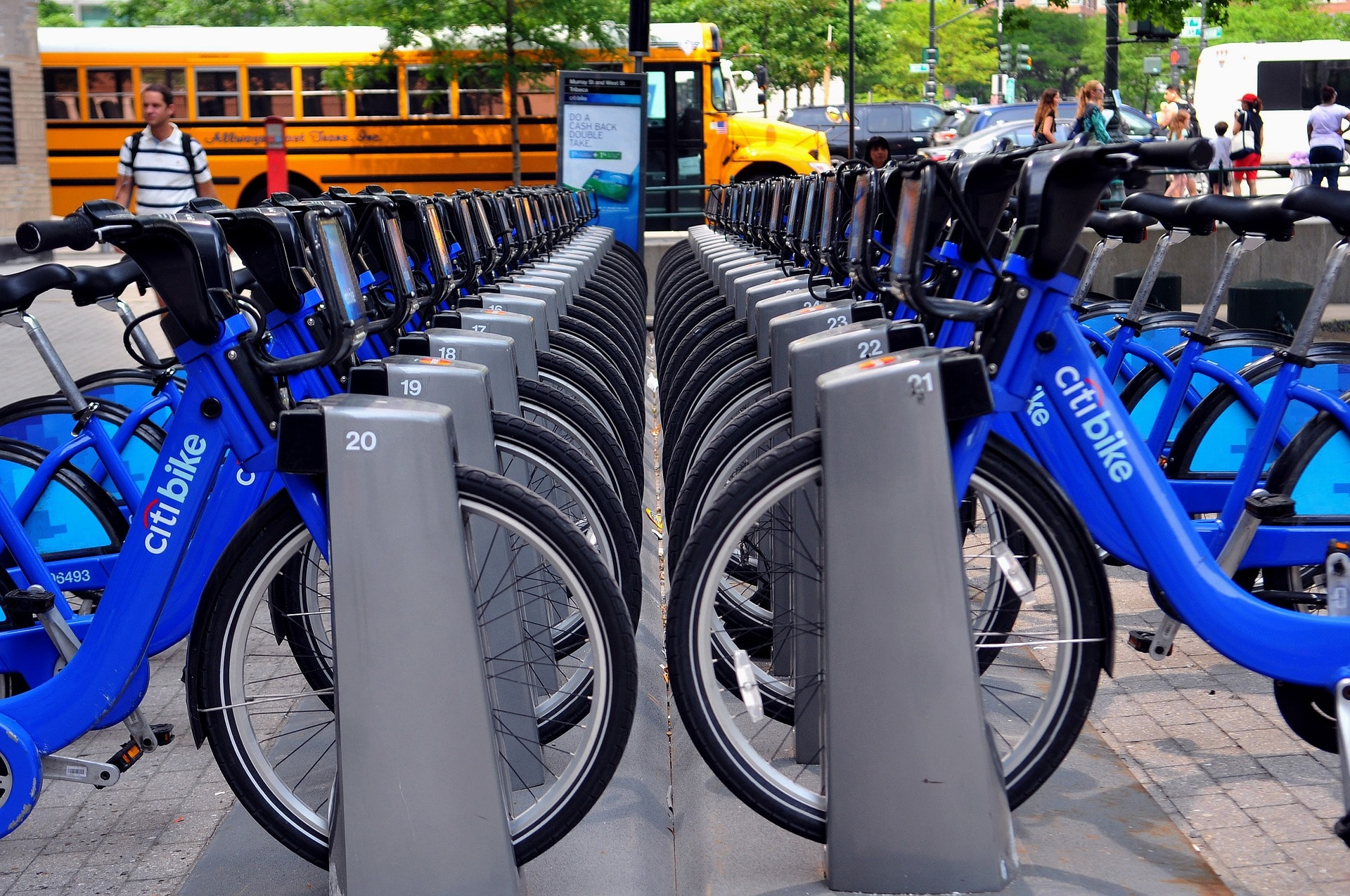 What to Do After a Bike Accident: A Step-by-Step Guide to Protecting Your Legal Rights
Every day, Queen's bicyclists face major safety challenges posed by all the speeding cars, trucks, and motorcycles. The distracted drivers of these vehicles also tend to ignore traffic signals, bike lane restrictions, and the need to yield to others.
During one recent year, nineteen (19) bicyclists and fifteen (15) moped or e-bike riders lost their lives while pedaling down New York City streets. Statistics also revealed that 1,200 bicycles, e-bike, and e-scooter riders suffered serious injuries. Unfortunately, over 990 of those 1,200 injured were bicyclists. Now that more hit-and-run drivers are escaping arrest, there's an even greater need for the passage of new bike safety measures.
Contact our team at (212) 222-1111 for your free case evaluation.
What follows is a broad overview of the specific needs of NYC bicyclists, how they should immediately respond after being injured, and reminders about the Queens intersections and areas that are most often congested. Crucial rider safety tips and regulations are also noted.
Tragic Queens bike accidents keep occurring much too often
During an afternoon rush hour in January 2023, a cement truck driver hit a cyclist in Astoria. The sixty-two-year-old woman was riding a Citi Bike at the time of the collision. The event took place after the driver made a righthand turn onto 29th Street after leaving 24th Avenue.
After this older woman was knocked to the ground – less than a mile from her home – she was declared dead at the scene. A local politician with a nearby office described the event as "gut-wrenching."  He said he thought this woman was the fourth cyclist to lose her life in the Queens area during the past two-and-a-half years. State Senator Kristen Gonzalez also spoke out about this event – and all the other local accidents in the Astoria area during recent years.
Best steps to take first after being seriously injured in a Queens bicycle collision
Take accident scene photos with your phone. If you do not need to immediately leave to receive medical care, one of the first steps you should take is to preserve evidence. If the vehicle that hit you is still nearby, take some pictures of any of its bumps or dents that you believe are directly related to the accident.
Capture images of your own injuries. If you cannot take pictures of the physical harm that you suffered, ask a witness or bystander if they can do this for you, using your phone camera.
Personally call for an ambulance if you — or anyone else present – needs immediate transportation to receive emergency care and treatment. Always give serious thought to visiting a hospital ER – or another emergency clinic to obtain diagnostic treatment. Documenting what you suffered on the day it happened nearly always helps strengthen a lawsuit. Keep in mind that some serious ailments may not hurt yet or be readily apparent.
Call law enforcement or the police and report the accident. Request that someone come to the scene and write up an accident report. Should someone arrive quickly, answer their basic questions – yet try to avoid attributing any fault to yourself.
Contact your Queens bicycle accident law firm. We will discuss your case with you and explain your basic legal rights. One of our attorneys will also remind you to be careful about the information you share with others before (and after) we accept your case.
Try to obtain contact information from any witnesses that you believe saw how the accident unfolded. Many people will help if you note that if they can provide a later statement about what they saw, you'll have a stronger chance of obtaining the financial compensation you deserve for all your physical harm and medical treatments.
If possible, also call your vehicle insurance agent and report the accident. Try to avoid assigning any blame to yourself. Whatever else you do, avoid discussing any of your chronic medical conditions or past traffic accidents. Many people are in such a bad state of shock that they really cannot accurately recall everything that just happened.
Keep the clothes that you were wearing. While at the hospital, be sure to keep all the clothing and footwear you had on at the time of the accident.
You may need to contact your employer. If you were riding your bicycle for work purposes at the time you were hit (and were not taking time off or at lunch), be sure to notify your boss since you'll need to file a worker's compensation claim.
Review these basic cycling rules that apply to Queens & all other boroughs
Queens residents and visitors – like all others who ride bicycles in the NYC area, need to first review all of our local bike riding rules and regulations before renting a bike. (You can get a head start on this safety learning process by downloading the NYC Bike Smart pdf). That same pamphlet is also available in numerous other languages, besides English. You can also download a map of all or most of NYC's major bike paths.
You must stop at all red lights and stop signs. No exceptions. Those who try to cheat regarding rules like this are very likely to cause an accident.
It's crucial for all Queens bicycle riders to ride their bikes in the same direction as the nearby traffic.
Yield to all pedestrians since they have the right of way.
Always ride in the street. Only minor exceptions to this enforced regulation exist. For example, children under age 12 can ride on the sidewalk – and those riding bicycles with a total wheel diameter of fewer than 26 inches.
Whenever they're available, always use provided bike paths and lanes.
To lawfully ride in Queens and the rest of NYC, your bike must have a white headlight for night riding, a red taillight, a bell (or horn) to help make your presence known, and reflectors.
Bike helmet usage and child safety seats in New York City. All bicyclists under the age of 14 must wear "safety certified" bicycle helmets whenever they're riding on a bike. (No one in NYC can ever transport a child under the age of one on a bicycle. Also, children between the ages of one and four – must ride in "specially designed" child safety seats.) A small number of New York state communities – outside of NYC — have passed additional bicycle helmet safety ordinances or requirements. To set a positive example, all NYC bicyclists should seriously consider wearing a helmet.
The most basic bicycle regulations are set forth above. New York City also suggests that everyone riding a bike also abide by the following safety guidelines.
Increase your visibility and safety by riding in a straight line whenever possible
Before making any turn – look around carefully, give a proper hand signal – then look again before changing lanes or making any turns.
Watch out for car doors. Far too many serious injuries occur because a cyclist may be carefully looking at the traffic and road ahead – briefly forgetting the damage that suddenly opened car doors often inflict. Sadly, once a car door hits a cyclist, that person is often struck by a car or truck passing by — before the injured rider can safely move out of the roadway.
Make your clothing and bike as visible as possible – without making your bike an unlawful distraction to motorists.
Types of bicycle accident injuries often reported by our clients
Fractured or crushed bones
Head and neck injuries
Severe cuts, lacerations, and bruises
Potential spinal cord injuries – are often obvious when you experience serious and immediate mobility problems previously unfamiliar to you.
Neurological and cognitive brain damage. Sadly, many bike riders suffer such serious blows to their heads that they will require extensive rehabilitation services to help them relearn basic daily functional skills – as well as the ability to think more clearly.
Safety first:  Avoid these unusually dangerous Queens traffic areas & intersections
Van Wyck Expressway and Atlantic Avenue
Cypress Avenue and Vermont Place
Utopia Parkway and 46th Avenue
All streets and freeway off-ramps closest to the two Queens airports: LaGuardia and JFK International. It's always safest to rent a car than to ride any two-wheeled bikes or mopeds in and around these airports.
Hollis Court Boulevard and Hillside Avenue
All streets leading to and from such tourist attractions as the Queens Museum (formerly called the Queens Museum of Art), the Queens Botanical Garden, and the Museum of the Moving Image in Astoria.
Brookville Boulevard and Rockaway Boulevard
101st Avenue & Woodhaven Boulevard
All streets surrounding the Flushing Meadows Corona Park. Many tourists and locals enjoy visiting this site of the 1964 World Fair. Fortunately, like a few other NYC parks, this one provides special riding areas for bicyclists – and bike rental facilities.
Farmers Boulevard & Rockway Boulevard
All streets leading to or from Citi Field – which serves as the home to the New York Mets
In the future, you can try to locate special Queens-area bike greenways by visiting this online page maintained by our city's parks department. If you're a tourist and not a resident of Queens or any nearby suburb (while staying in an area hotel or motel), always ask if there's a special emergency contact person at the hotel for guests. Should you have a serious bike accident, you may need this person's limited assistance while coordinating your medical care.
If you have suffered any serious injuries after a bicycle accident caused by someone else's negligence, you need to contact our Queens bicycle accident law firm. We will carefully investigate all the facts of your case, review all your medical records, and then fight hard to win the maximum compensation available to you. We want every client to fully recover for all lost wages, pain and suffering, medical expenses, and other losses.
Contact our team at (212) 222-1111 for your free case evaluation.