New York Bus Accident Liability: Who Can You Sue?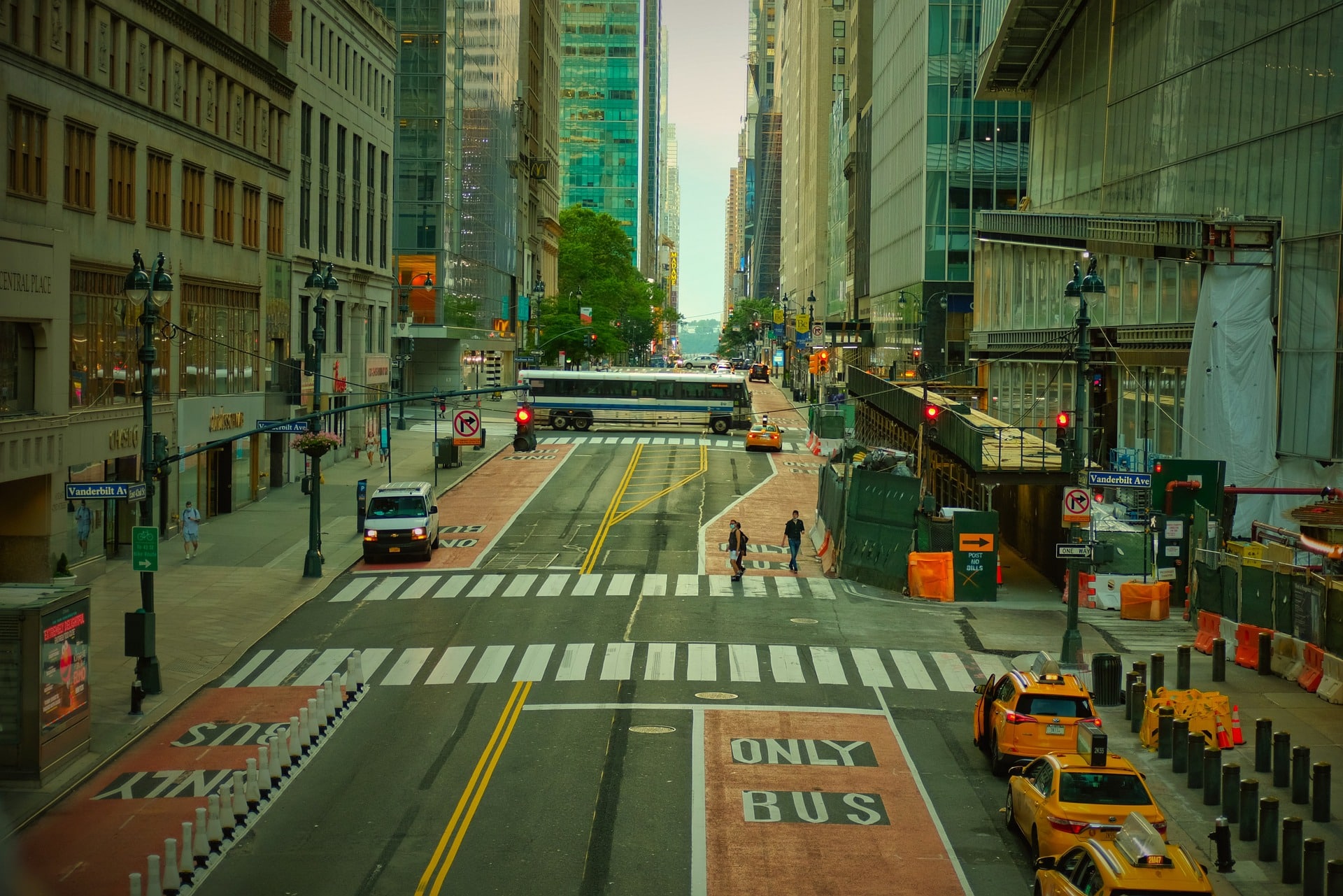 Traveling by bus in New York City can help minimize problems with traffic, parking, and long-distance walks. Yet bus travel can still present special challenges, especially when buses run behind schedule or when poorly trained drivers are behind the wheel. Once buses collide with pedestrians, motorcyclists, bicyclists, and other vehicles, catastrophic results can unfold.
After reviewing the results of several recent bus accidents, this article looks at such topics as who can be sued in these cases, why proving negligence is essential, and the types of injuries often suffered. Advice is also provided for how you should respond immediately after being hurt in a bus accident collision.
Contact our team at (212) 222-1111 for your free case evaluation.
New York City bus accidents keep happening far too often
January 2023. A six-year-old boy was run over by a school bus in Brooklyn Park. At least one report stated that the child was hit after being dropped off by the bus. The driver who hit the child initially left the area, claiming he was unaware that he had hit the child.
October 2022. A 34-year-old pedestrian was hit by a charter bus in Midtown Manhattan. The accident occurred at the intersection of 34th Street and 9th The accident victim was sent in critical condition to Bellevue. The charter bus was owned by Coachman Luxury Transport of Long Island.
August 2022. A Bronx bus accident resulted in at least a dozen people being hurt. The MTA bus driver crashed straight into a subway pillar near Boston Road and East Tremont Avenue. Accident footage revealed that the front bus windshield was completely shattered.
August 2021. A New York tour bus rollover accident resulted in all 57 passengers being
sent to local hospitals for treatment. The bus heading for Niagara Falls contained passengers from all over the state of New York.
Immediately after being hurt in these types of events, it's crucial to hire an experienced bus accident attorney in New York. Our law firm has successfully handled many bus accident claims. We always fight hard to protect all your legal rights and win the maximum sum allowed under New York law.
Contact our team at (212) 222-1111 for your free case evaluation.
Different types of buses regularly travel on our New York City streets
On any given day, thousands of New York residents and tourists climb aboard MTA, charter buses, airport shuttles, and sightseeing buses. In addition, countless children ride on school buses. Other New Yorkers often catch daily rides on commuter fixed-route services.
Many commuter bus accidents occur yearly with passengers arriving in New York City from New Jersey and other nearby states.
The statute of limitations for filing a bus accident claim in New York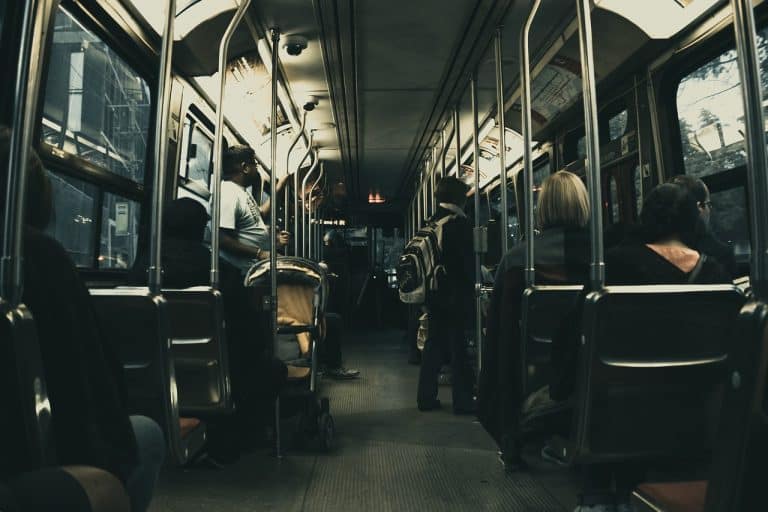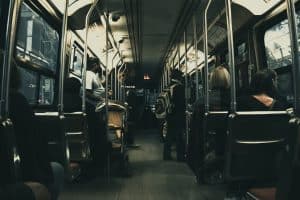 Since some claims must be filed within 90 days, you must contact your bus accident lawyer immediately after you suffer harm to avoid having your claim denied. New York has different lawsuit or claims filing deadlines based on the type of bus you were riding in when injured. For example, if you were riding in an MTA (Metropolitan Transit Authority) or city bus, your lawyer must file your Notice of Claim within that 90-day period, or you will be barred from filing a lawsuit to recover funds to compensate you for your medical and other expenses.
In contrast, passengers riding in vehicles run by private bus companies have three years to file their personal injury lawsuits. Regardless of which type of bus you were riding in, you will always stand your best chance of winning a claim or lawsuit if you promptly hire an experienced bus accident attorney. We can then immediately begin investigating the facts of your case.
As an injured bus passenger, you must realize that just after an MTA bus accident, those drivers often contact the MTA dispatch operator so that a special investigative team can quickly arrive, take photos, and gather evidence. You need someone visiting the accident scene as early as possible on your behalf to fully protect your rights.
Common types of New York City bus accident injuries
Spinal cord injuries. Sadly, given the heavy weight of most buses and the fact that they are often packed tight with passengers, it's easy to incur major SCI harm, sometimes requiring months or years of rehabilitative care.
Bone fractures
Internal organ damage. Always ask a doctor to run diagnostic tests after you've been in a bus accident. Just because you may not initially feel any pain does not mean you did not sustain major harm to one or more internal organs.
Soft tissue tears. While these may sound minor, they are often quite painful.
Amputations
Whiplash and other neck injuries
Burn injuries. Should a large tanker truck or other vehicle carrying combustible materials collide with your bus, this type of harm can prove incredibly painful.
Traumatic brain injuries. Cognitive (or clear-thinking) skills can be seriously impaired,
often making it hard for bus accident survivors to find new work in the future.
Nerve damage.
Catastrophic injuries. These can result in some survivors not being able to return to work. They may also need to recover large sums of money to cover all their future rehabilitative care and treatment.
The role of negligence in New York bus accident claims
While preparing cases for injured bus accident clients, our law firm carefully reviews the accident report, witness statements, and all other evidence. It's our job to prove that the bus company's negligence or wrongful behavior (or its agents) directly caused your accident. Our firm also encounters accidents caused by other vehicles that either hit your bus or cut it off in traffic – directly causing the events leading up to your injuries.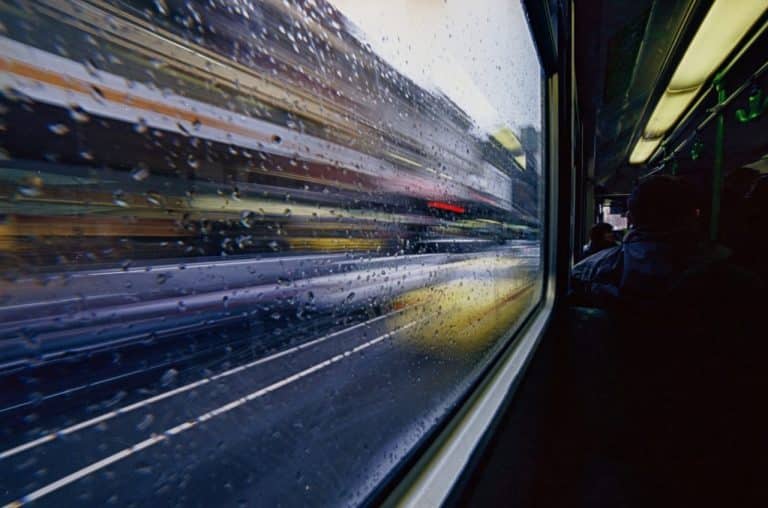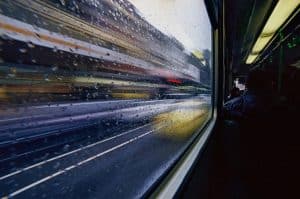 Among other tasks, we will check to see if the driver was properly hired and trained and has passed all necessary background checks. We will also review your description of the events leading up to the accident and try to find out if the driver was speeding at the time of the event or otherwise violating traffic safety laws. In some cases, we can prove that a bus driver was greatly fatigued due to working too many shifts in a row to gain extra money.
Negligence can also be documented if the vehicle you were riding in was not properly inspected, maintained, or repaired on a regular basis. In a few cases, we may discover that the bus company allowed substandard tires, passenger safety belts, brakes, or other equipment to be used – knowing full well that such items should have been replaced long ago.
All these errors or mistakes help us prove negligence. Once we've established this key element of your case, we also make sure that we have evidence clearly proving the physical harm or
the trauma you've suffered, and the medical care you've had to obtain to try and recover from your injuries.
Navigating the no-fault insurance system in New York City bus accidents
Fortunately, buses licensed to drive in this state must carry large accident insurance policies. Since New York is a "no-fault" state, this means that an insured person can be reimbursed by their own company, regardless of who caused the accident. As a bus passenger, you have the right to file a claim against the owner/operator of the bus, along with other possible parties.
Should any bus insurance company contact you before you've hired a lawyer to file your accident claim or lawsuit – it's never wise to accept such an offer until after you've discussed your claim with an experienced New York bus accident law firm. Our attorneys are ready to fully explain your rights so you can seek the maximum compensation you'll need to cover all your medical treatment expenses and other losses.
Parties often sued and found liable in our bus accident cases
As briefly referenced above under the negligence topic, here's a list of some of the parties frequently named as defendants in bus accident lawsuits.
MTA or the company that owns or runs the bus you were riding in when hurt. Under a well-established legal doctrine, employers like bus companies are often held liable for the actions of their employees (bus drivers) that fall within the scope of their employment.
Any independent company that provided all or some of the bus maintenance on the vehicle.
The drivers of one or more other vehicles allegedly played some role in causing the accident.
Any company that supplied new brakes, defective tires, or other equipment that may have directly caused the accident to occur.
In rare cases, at least partial liability might be established by documenting poor road design or improper signage regarding the presence of roadway work crews.
How to respond after being injured in a New York bus accident
Most of these suggestions are like those shared with all vehicle accident survivors. Of course, if you have been rushed to a nearby hospital for treatment, our investigators can help with some of these activities.
Call 911 or the local police department to report the accident. Ask if the nearest law enforcement officer can come and document the accident events. Chances are, you can truthfully note that one or more people suffered some injuries.
Take photos of the accident scene. Pictures indicating where the bus you were riding on landed after the accident can prove very useful. Try to also take photos of where any other involved vehicles were located right after the accident occurred.
Take pictures of your own injuries. If you're traveling with a friend or relative, they can often take these pictures for you – even if you're about to be sent to a nearby ER or medical clinic for treatment.
Ask any witnesses to the accident (or possibly other passengers) if you can write down their contact information. You can explain that their later statements can help you obtain the full medical treatment you'll need to heal from all your injuries.
Keep the clothes you were wearing at the time of the accident. These can later help us document the types of injuries you received – as well as any harmful chemicals or other substances that stained your clothing.
While you should speak openly with all treating medical professionals about your injuries, avoid stating your opinions about who directly caused the accident with others (unless law enforcement officers ask you for a description of the accident events away from other survivors).
If you have suffered serious injuries after an accident caused by someone else's negligence, you need to contact our New York City bus accident injury law firm. We will carefully investigate all the facts of your case, review all your medical records, and then fight hard to win the maximum compensation available to you. We want every client to fully recover for all lost wages, pain and suffering, medical expenses, and other losses.
Contact our team at (212) 222-1111 for your free case evaluation.