Safer Cycling in the Bronx: Reducing Bicycle Accidents and Preventing Injuries and Fatalities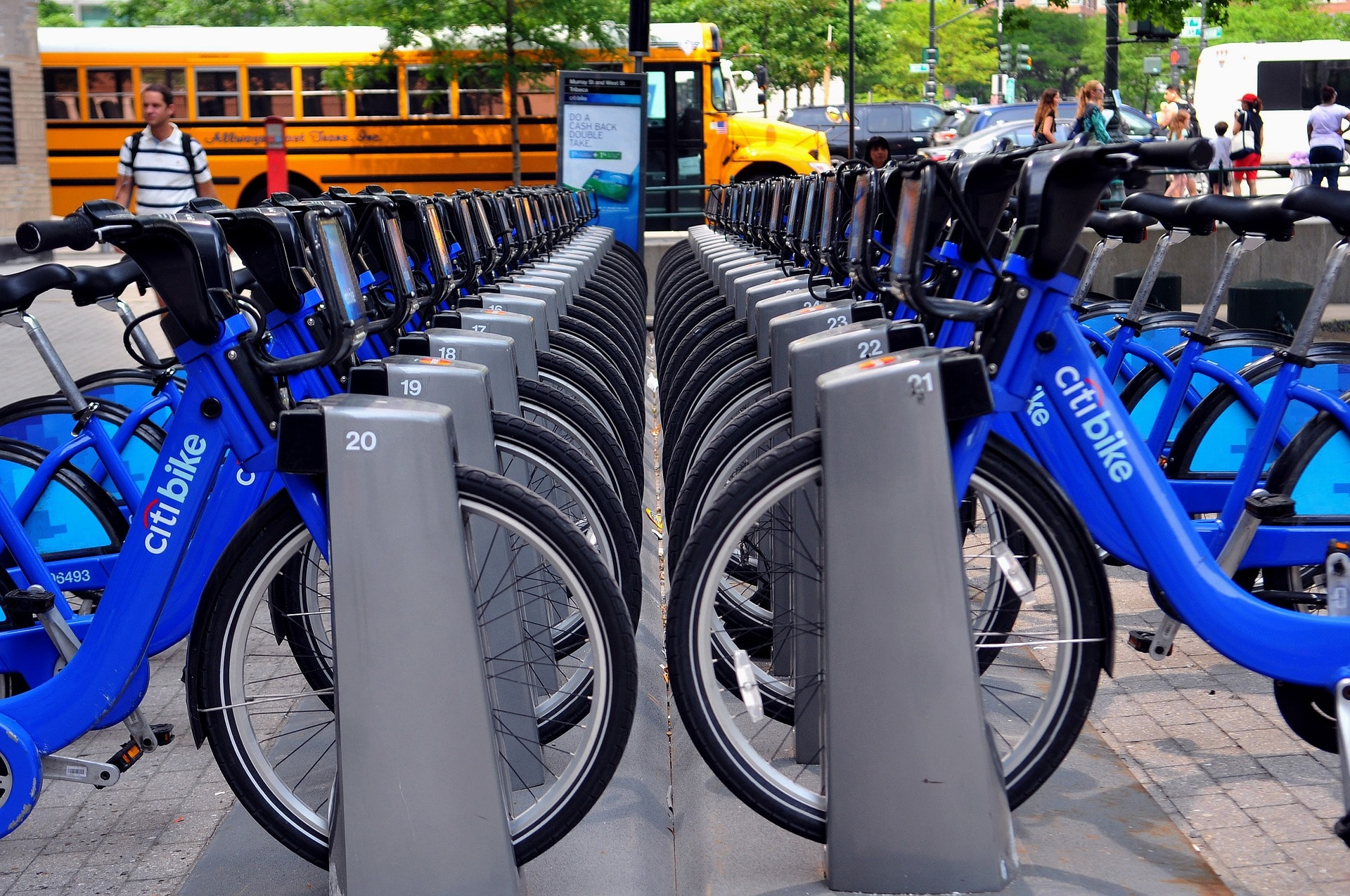 Since serious bicycle accidents keep occurring regularly in the Bronx and elsewhere in New York City, many safety activists, cyclists, and others are demanding that city planners do even more to protect urban bicycling. There are no logical excuses for viewing life-altering bike accident tragedies as mere byproducts of living in congested metropolitan areas.
Although pleasure riding is common in the Bronx, many residents choose to commute daily to and from work on bicycles – or use them while making job deliveries. In our lopsided economy, even used cars and trucks have become too expensive for many workers. Also, motor vehicles are often less convenient while navigating clogged streets and searching for the few available parking spaces.
Contact our team at (212) 222-1111 for your free case evaluation.
The following materials include useful statistics, special ways that Bronx cyclists can increase their riding safety, and a closer look at how several European countries are providing safer bicycle safety infrastructures. These countries can now document how their new city cycling plans are helping them improve healthcare and reduce air pollution. Financial savings can also develop once both American and European cities create and enforce better bicycling plans.
Before reviewing this information, it's important to briefly reference how another recent Bronx bicycle accident unfolded. All new injury reports can often provide new clues for improving biking safety on our city streets.
Some Bronx neighborhoods see more than their share of bicycling accidents
Yet another cyclist developed serious injuries after apparently being hit by  a car and an SUV in the Mott Haven section of the Bronx. These collisions took place shortly before 10 PM during March of 2023.  The bicyclist was injured while riding near the intersection of Brook Avenue and East 142nd Street. Early reports indicated that the SUV driver quickly left the accident scene. An ABC news report reveals that the Bronx bicycle rider, who may not have been wearing a helmet, was sent to a nearby hospital with severe head injuries.
The cycling statistics shared below help reveal many ways that bicycle usage is impacting New York City.  Nevertheless, given the serious poverty issues facing the Bronx, city planners must exercise great care to be sure this borough receives all the extensive, overdue funding it desperately needs to improve its cycling infrastructure.
Bicycling statistics reveal important changes in riding conditions and emerging needs
On an average day, approximately 550,000 cycling trips are made within NYC.
Twenty-six percent (26%) of all adult New Yorkers ride a bicycle at least once a year. In fact, some experts estimate that this figure is closer to thirty percent (30%).
Among these cyclists, nearly 800,000 ride their bikes regularly – at least several times each month.
By late 2021, New York City had roughly 590 protected bike lane miles – out of roughly 1,450 total bike lane miles.
Men continue to cycle much more frequently than females, although that trend is starting to change. Improved outdoor lighting and other safety issues directly affect or control women's cycling choices.
Over two million deliveries are made daily in NYC – with many of those involving cargo bicycles. Larger, heavy-duty bikes and trikes with batteries may soon be added to these cycling groups.
Between 2009 and 2019, NYC saw 116 percent (116%) growth in cycling, per the
Cycling in the City: Cycling Trends in NYC report published in September 2021.
Regular, daily commuting trips to and from work more than doubled between 2009 and 2019. Of course, those numbers are still changing due to the many COVID-19 job interruptions.
If the planned 2023 erection of new bike lane barriers made of rubber and concrete prove highly effective, they should help increase NYC bike riding.
Cycling safety has greatly benefitted from NYC DOT's program of providing free bicycle helmets. Over 260,000 have been given away to grateful citizens.
During 2021, there were 27 million CITI Bike trips made across NYC.
NYC Mayor Eric Adams plans to spend over 900 million to increase bus and bicycle lanes as part of the city's Streets Master Plan passed back in 2019. Fortunately, that plan requires the city to create a full 250 miles of new protected bike lanes by late 2024.
Proven European bicycle safety innovations might greatly benefit the Bronx & all of NYC
The city of Utrecht in the Netherlands. This area began making substantial urban planning changes to improve cycling safety back in the 1970s. Bikes now outnumber people in the Netherlands. (America has a more dubious claim in priorities). In fact, 98% of Utrecht homes own at least one bicycle. And the city now spends $55 million a year on improving all its biking infrastructure and related facilities. These costs are now being offset by the improved health of most of the cyclists who are now exposed to far less air pollution. The Dutch governments estimates that these healthcare savings equal about $300 million annually.
One key addition that convinced many more of the Dutch to regularly commute by using
bicycles was the construction of the Utrecht Central Station. This three-story building can house well over 12,000 bikes. And across the city, digital signs point cyclists to the best possible, smaller parking facilities closest to them.
Sevilla in Spain. This wise community of about 700,000 now provides a 75-mile (120-kilometer) network of well-protected, on-street bike lanes. While creating this added biking space, the city chose to eliminate over 5,000 parking spaces. Bike ridership soon increased fivefold. During one five-year period that followed, daily biking trips increased from 13,000 to 72,000.
When cyclists can easily access and park their bikes, ridership goes up and accidents frequently go down. This city has carefully emphasized creating ample bicycle parking structures in workplace areas, family neighborhoods, schools, and near the city's public transit stations. Few European cities are being challenged by citizens to restore old parking spaces for motor vehicles. Most people now realize that fewer vehicles allowed near cyclists and pedestrians can translate into a big drop in serious biking injuries.
Copenhagen in Denmark. This city offers 300 miles of elevated bicycle tracks. Carefully planned intersections promote added cyclist and pedestrian safety, and adequate bike parking facilities are readily available. Ever since the 1970s, this part of Spain has worked hard to replace its many outdoor car parking spaces with public cafes and protected bike lanes. The cleaner air and improved citizen health speak well of these changes. This metropolitan area has insightfully kept in mind that different people haven unique physical needs – so they've also kept an emphasis on pedestrian safety.
Paris and London have both greatly improved their bicycle safety options. London's LTNs – low-traffic neighborhoods are helping cyclists. The city is also building many new bike lanes for bike riders. London also has a "walking and cycling commissioner" who oversees citizen transportation needs. However, some neighborhoods do complain of unequal access to the best cycling facilities.
Parisian efforts to improve bicycle safety include increasing protected bike lanes and providing a subsidy program to help cyclists make bike repairs. The city's mayor also keeps promoting greater limitations on motor vehicle traffic around the city center. He has also pledged to remove 140,000 motor vehicle traffic parking places.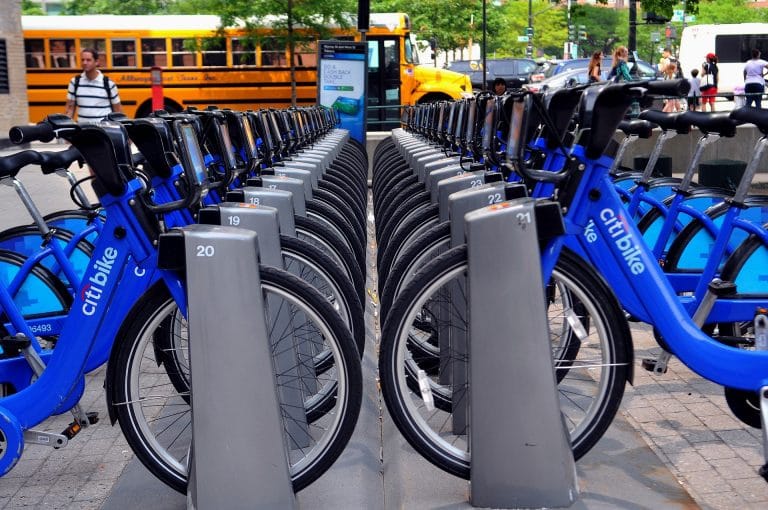 While New York City and each of its boroughs are trying to implement some measures similar to those referenced above, we can also benefit from studying the excellent bicycle planning efforts still being made in Portland, Oregon. That state is unique in that 80 percent of its cyclists wear helmets – as opposed to NYC where very few cyclists who use Citi Bikes are ever willing to wear them.
It should be noted that in the same source article referenced above about Europe's trendsetting bicycle safety measures, a comparison was made between the cycling funds being spent annually by Portland, Oregon and Utrecht, Denmark. Although Portland is nearly twice the size of Utrecht, it only spends about $30 million annually on these needs – compared to the $55 million being spent by the much smaller Utrecht.
Fortunately, Mayor Eric Adams' plans for bus and bike lanes under the Streets Master Plan represent a clear step in the right direction – especially if the bike lanes are properly fortified to prevent entry by motor vehicles. Hopefully, the Bronx will receive its proper share of those new protected bike lanes since bike accidents are too common here.
Current safety measures like "bike fitting" can benefit many Bronx bicyclists
While you may be unable to find a CITI bike that aligns well with your body size, it's usually best when purchasing a new bicycle to consider the "bike fitting" process. This approach when used by a knowledgeable salesman (and avid cyclist) can help you avoid unnecessary biking injuries. In addition, riding discomfort can even increase a cyclist's chances of not responding quickly or effectively enough when threatened by an approaching motor vehicle.
Small adjustments in bike alignment can help you minimize regular riding traumas. Many of us have unique pain tied to our feet, spine, knees, and hips. For example, a proper change in the height of your bike seat or saddle can help limit undue strain on your quadriceps and knees.
Be sure to inquire about the safest biking speeds for the type of riding required for either your work or pleasure riding.
Always purchase the best bike lights you can afford, especially if you must ride at night.
Making proper handlebar adjustments and choosing better brake shift positions can play a key role in limiting back and spinal pain.
Be sure to disclose to a "bike fitter" all past surgeries that may limit the type of riding you can comfortably do now.
Selecting a proper helmet is related to bike fitting. Make sure you're properly placing it on your head prior to each ride – as the wrong angle can minimize its ability to prevent undue head injuries after a fall.
Always consider periodically getting your bike "re-fitted" after extensive use. Finally, be sure to keep your bicycle properly maintained to minimize all chances of an accident — and regularly review best bicycle safety practices so you can increase your chances of preventing any accidents.
Get Legal Help In Case Of Bike Accident
If you have suffered serious injuries after a bike accident caused by someone else's negligence, you need to contact our Bronx bicycle accident law firm. We will carefully investigate all the facts of your case, review all your medical records, and then fight hard to win the maximum compensation available to you. We want every client to fully recover for all lost wages, pain and suffering, medical expenses, and other losses.
Contact our team at (212) 222-1111 for your free case evaluation.