NY Truck Drivers – Critical Training Can Save Lives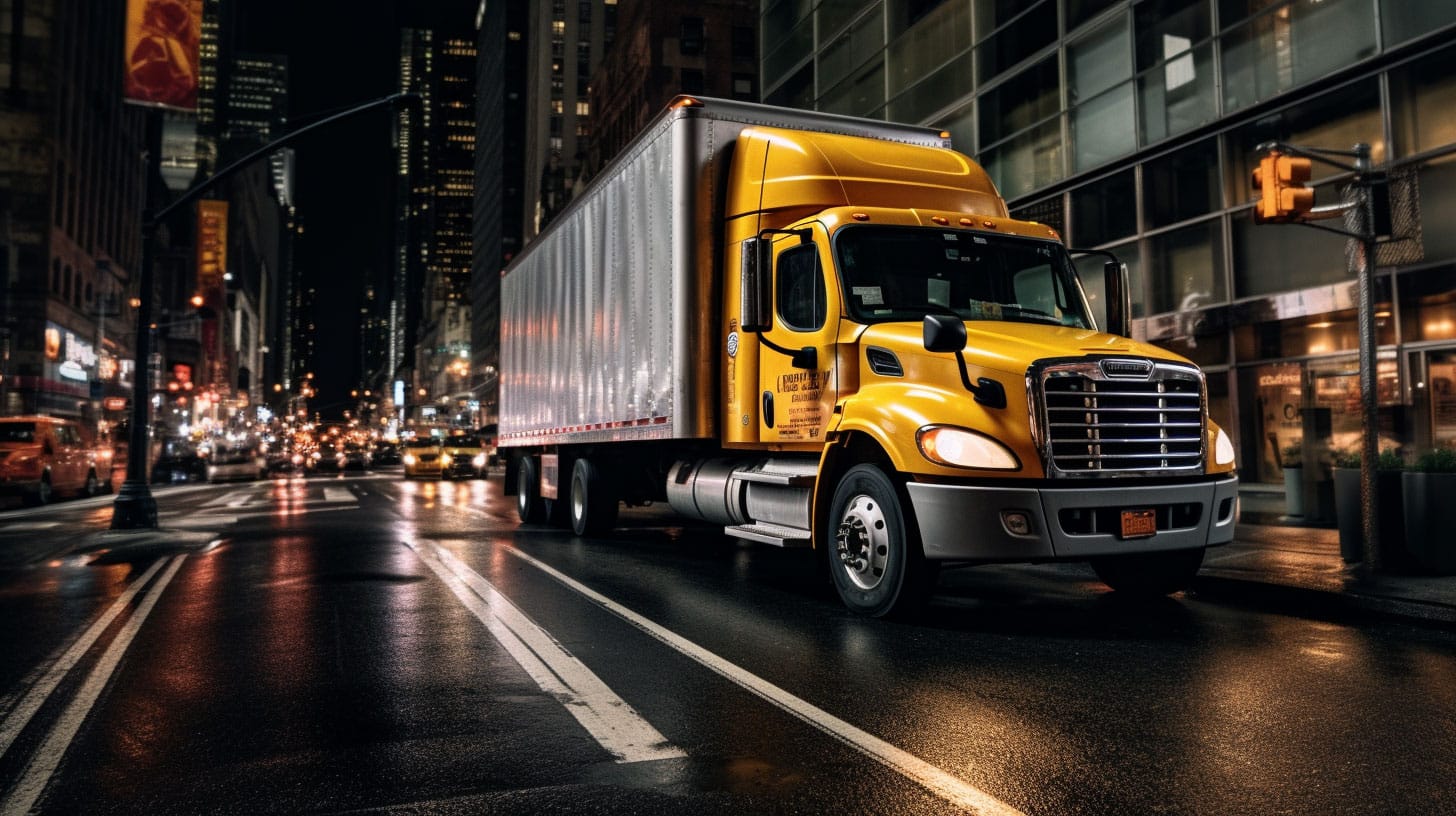 Over 3,500 people lost their lives due to distracted driving during 2021. Since professional truck drivers may spend as many as 240 nights a year away from home, they can clearly benefit from annual safety training. Furthermore, the added weight of many New York delivery trucks can often lead to their drivers' mistakes causing catastrophic or fatal accidents.
Fortunately, there are many available online and in-person truck driving safety training programs. All responsible New York employers should provide their delivery truck drivers with the chance to develop better defensive driving skills, while also finding new ways to recognize and decrease their distracted driving habits. Independent truck drivers should also seek out regular safety training since it can help them save lives – and possibly increase their earnings by reducing the need for time off due to accidents.
Contact our team at (212) 222-1111 for your free case evaluation.
The following material reviews some of the most important topics that New York delivery truck driver safety training courses should cover. It also reminds drivers of basic ways to better protect themselves while on the road.
Exactly how should "distracted driving" be defined?
The National Highway Traffic Safety Administration (NHTSA) has defined distracted driving as any activity that can divert a driver's attention away "from the primary task of driving." Back in 2001, New York became the very first state to ban all cellphone usage while driving. Our state continues to try and pass other useful driver safety legislation.
New York State urges all drivers to follow simple distracted driving safety tips
Always drive sober and never be compromised by any substance that can alter your physical reaction time. Should you realize you are becoming incapacitated, immediately pull off the road in a safe place and sleep off the effects of any alcohol or medications.
Constantly scan the road and areas surrounding your vehicle. This can help you avoid daydreaming and failing to see new driving hazards as they develop.
Never use your cell phone or other electronic devices while driving. If a true emergency develops, always pull off the road and find a safe place to park where you can use your cell phone or other electronic device.
Avoid getting into any arguments with company employees who contact you while you're on the road. Pull over somewhere safe and complete any necessary discussions.
Avoid grooming yourself in any way while driving and don't eat while behind the wheel of your truck. Too many accidents are regularly caused by people who think they can easily comb their hair while looking in a mirror — or eat a sandwich while driving.
While most truckers do not travel with a pet, if you're the exception, please be sure to keep your pet properly restrained — or in a portable kennel.
Don't drive while sleepy or fatigued. There's a strong chance you'll fall asleep and cause a terrible accident. Be aware that there are many levels of fatigue. Circadian rhythm fatigue can affect nearly anyone, including truck drivers who fail to get high-quality sleep while on the road. Of course, people who work in mines, or do any type of constantly changing "shift work" that causes them to rarely see daylight, are at added risk of developing this condition.
Contact our team at (212) 222-1111 for your free case evaluation.
According to the New York State Governor's Traffic Safety Committee, distracted driving remains our state's "number one contributing factor" to all our motor vehicle crashes.
New York delivery truck driver safety topics – defensive driving and truck loading skills
All aspects of defensive driving. Truck drivers should be reminded about weather-related hazards such as hydroplaning and how they should respond to unexpected skids. They must also be asked to always employ their best parking skills. Too many New York delivery truck accidents occur due to careless drivers deciding to double park while unloading and making deliveries. Be prepared to quickly respond to the sudden application of brakes in front of you – often signaled by very bright red lights.While many other driving safety tips should be included as defensive driving topics, everyone should keep in mind that proper maintenance of your truck or other vehicle is a basic part of driving defensively. Also, there's no excuse for road rage. Different forms of such rage can cause terrible accidents and injuries. (Steven Spielberg's classic 1971 film "Duel" still frightens many truck drivers and filmgoers alike.)
The proper loading and unloading of each truck. The following sub-topics should be discussed regarding this safety guideline.

The truck must be parked in a stable place where it cannot suddenly move or be struck by other vehicles.
Careful use of dollies and other devices must occur so that cargo cannot fall off and hurt those in the area.
No loading or unloading should take place before the loading dock area is checked for water or other slippery substances.
Care must be taken in advance, to determine where the heaviest and hardest to move boxes or containers must be placed within the truck before any loading begins.
Proper dock management systems should be in place. Never begin loading or unloading in any area unless you know it's been reserved for your needs for an adequate amount of time.
All delivery truck drivers must wear proper gloves and clothing to make sure they don't fall or drop something while loading their vehicles.
Area signage should be in place to keep all unauthorized personnel away from your truck while you're loading or unloading it.
Inquire if the loading dock you'll be using has special "machine learning systems." These can help you save time while deciding how to load your truck. Some of them can even greatly help you with your "layout and space planning" needs.
Additional New York delivery truck driver safety training topics that should be taught
Special skills related to proper braking distances
The proper usage of air brakes
Government requirements involved with logging all your "on-duty" hours
Why you should consider using an electronic device for recording all your daily driving "hours of service"
Hazardous material training. Many truck drivers like to earn the added pay that's often offered when moving dangerous substances. However, no one should ever ask to carry such a load before taking the proper hazmat training courses.
COVID safety awareness. While the worst aspects of coping with the pandemic may be behind us – upticks in cases make it critical for New York delivery truck drivers to stay safe so they can stay on the road – and avoid infecting others while making deliveries.
Coverage of the basic federal and state regulations that dictate the keeping of all truck driver hours. Failing to cover this topic may imply that the government doesn't take this practice seriously – when it does. All truck drivers are expected to constantly carry their driving duty logs with them – going back at least seven days. A state trooper or other law enforcement officer may ask to see your records when they deem it's necessary – especially after a serious accident.
Simple maintenance and inspection tasks that should be handled before every new leg of your trucking journey. New York delivery truck drivers can save their own lives and those of many others if they'll always take the time to quickly examine their trucks for fluid leaks and other signs of possible damage that require immediate repairs.
Basic facts about when you must stop at weigh stations. Employers should never assume that all delivery truck drivers are fully familiar with these rules.
All company and independent New York delivery truck drivers must understand the steps they need to take immediately following an accident. Failing to notify all the proper parties (assuming your own injuries don't prevent this) can create serious problems.
Physical safety training classes. These are often offered in tandem with other basic driving safety training courses. They're designed to help all truck drivers minimize the harm they may be causing to their bodies. For example, drivers may not be sitting properly behind the wheel – possibly causing serious back pain — or failing to carefully load and unload all their truck's contents. These classes can prove to be lifesavers since injured, necks, backs, and arms can lead to time off the road and fewer paychecks.
Best ways to stay in touch with other truckers – in keeping with company policies (or your own safety concerns if working independently). If your safety training class doesn't encourage you to develop close business relationships or friendships with other drivers, consider taking the initiative and making this a priority. You can get into many problems out on the road and having another trucker you can contact for "real-time" advice can prove crucial – especially if your company maintains little contact with you.
If you have suffered serious injuries after an accident caused by someone else's negligence, you need to contact our New York City residential construction accident law firm. We will carefully investigate all the facts of your case, review all your medical records, and then fight hard to win the maximum compensation available to you. We want every client to fully recover for all lost wages, pain and suffering, medical expenses, and other losses.
FAQ
Why is truck driver safety training important?
Truck driver safety training is critical because the size and weight of trucks make them more dangerous than regular vehicles. Training helps reduce distracted driving accidents.
What are some key defensive driving tips?
Defensive driving tips include proper vehicle maintenance, avoiding road rage, parking carefully, and being prepared to respond to sudden braking or hazards.
What safety topics should be covered for loading trucks?
Proper loading topics include parking in a stable area, using gloves and dollies safely, checking for hazards like slippery surfaces, planning load placement, and using proper dock procedures.
What additional safety topics should training cover?
Other key topics are braking distances, hours of service logging, post-accident procedures, maintenance, weigh stations, and proper equipment usage.
Contact our team at (212) 222-1111 for your free case evaluation.