Police Brutality Lawsuits and the George Floyd Tragedy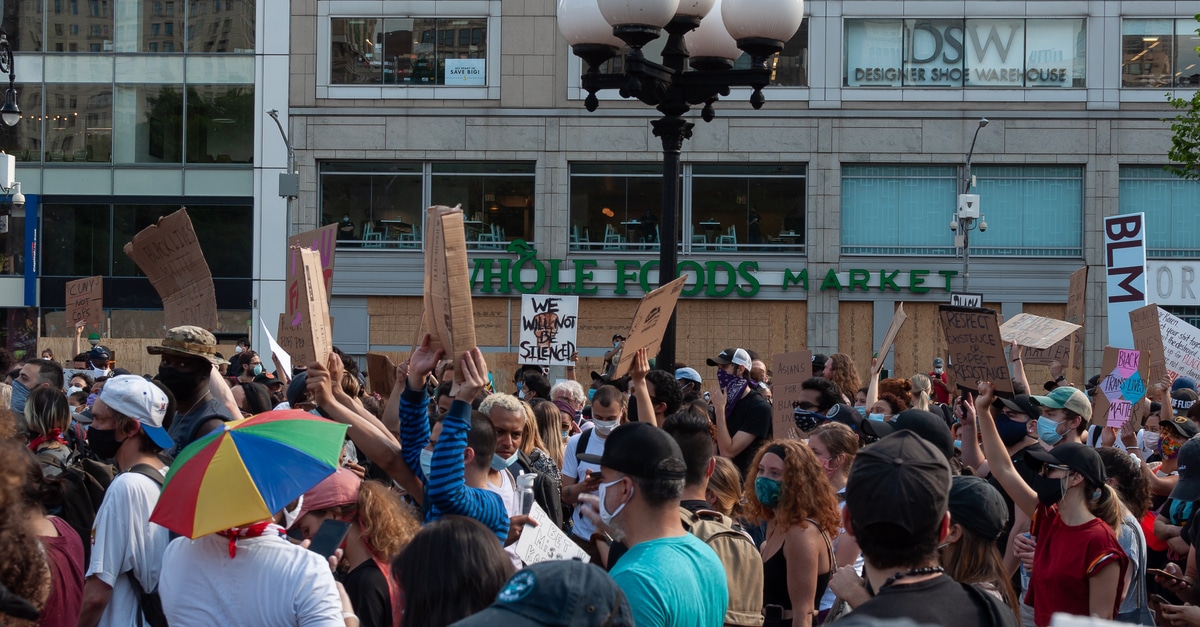 Now that so many Americans have seen the shocking video of George Floyd losing his life while in police custody, the issue of police brutality has leaped out of the shadows again. Sadly, the many past instances of excessive or deadly force used against blacks and others have not helped bring about important legislative and cultural changes, However, Americans are now demanding that Congress and local police organizations immediately end the frequent police misconduct that harms so many blacks and others.
Our New York City police brutality law firm remains committed to fighting hard on behalf of every client who has been physically abused by law enforcement. Seeing Mr. Floyd gasp for air as he lay dying appears to have finally moved many toward taking decisive action.  No group of Americans should ever have to live in greater fear of the police than others.
Unique voices are now expressing their anger about police brutality
An excellent article in Time magazine about artist Titus Kaphar and his painting displayed on the magazine's cover painfully captures the essence of the many violations present in police brutality. Black lives matter greatly and no group should be singled out for added abuse by the police. Young blacks face many unique hurdles in their attempts to reach adulthood.
The following information should help clients gain a better understanding of how our justice system defines both police misconduct and excessive force. There's also a discussion about one of the key Civil Rights statutes that's often used to help people whose constitutional rights have been violated – so they can sue the police and recover damages for what they have suffered.
Exactly what constitutes police misconduct – and does anyone track these events?
The Department of Justice website directly addresses the many crimes and constitutional deprivations that law enforcement officers sometimes commit against citizens. Here is a sample list of these forbidden types of misconduct.
Physical assault
Sexual misconduct
Alleged use of excessive force
Knowingly failing to intervene on a person's behalf (who is currently interacting with law enforcement – or in custody) when that individual has a "serious medical condition" (or other clear risk of harm to their well-being). The recent case involving a 75-year-old protestor who was shoved to the ground by police is deeply concerning. After the man fell, no attempt was immediately made to get help for him – although he required hospitalization. The type of serious head injury he suffered can result in strokes and even possibly death.
While the list above is not intended to be comprehensive, it serves as a reminder that when our courts and justice department are functioning properly, they will not tolerate the abuse of any citizen's constitutional rights – regardless of color. The many incidents of police misconduct have become so difficult to keep up with that a database now exists, listing the many terrible offenses some law enforcement officers wrongfully commit.
Sadly, as one May 2020 New York Times article notes, maintaining such databases is still not enough to rein in rogue cops and those who supervise them. George Floyd's death makes this reality painfully clear. America's ongoing street protests related to Mr. Floyd's death are now
raising hope that greatly needed legislative changes may finally be on the horizon.
What else does the Department of Justice say about "police misconduct?"
As the Department of Justice states on its website, Chapter 18 of the U. S. Code, Section 242 defines the type of police or law enforcement misconduct that violates the constitution (and civil rights of its citizens). It is the federal criminal statute that "enforces" constitutional limits on acceptable police or law enforcement behavior.
These laws make it possible for citizens to file federal lawsuits based on violations of their constitutional rights. Our law firm's attorneys are well-trained in this field. We are here to fully protect your rights and file a lawsuit on your behalf when we have been able to discover enough evidence to support your claim.
While George Floyd's death was caught on tape, we know many other terrible acts of excessive force and police misconduct are routinely committed and must be stopped now.
How is the term "excessive force" often defined?
Many Americans might simply point to the level of force used against George Floyd and many others named on the front cover of the June 15, 2020 issue of Time magazine  However, the Legal Information Institute of Cornell Law School states that an officer uses excessive force when s/he knows more force is being used than is believed necessary.
While that is a rather broad definition that can allow abusive police officers to walk free after highly offensive acts against citizens, it is still on the books. Surely, many aspects of "qualified immunity" for law enforcement and other government officers needs to be revised and updated.
What you can expect from our professional attorneys who will handle your case
We have learned from working with other past victims of police and law enforcement abuse and misconduct which issues are most frightening to clients. We realize that you may still need further medical treatment for the injuries you sustained from excessive force – and you may also be worried about providing income for your family – or handling critical caregiving tasks for them.
Please know that we make every effort to be as thoughtful and considerate of all your needs as possible. We will work closely with you and others to obtain all the evidence that can convince the courts that your constitutional rights were violated and that you deserve comprehensive damages for all your losses. Your personal attorney normally works as part of a team so that one of us can try to answer your questions as they come up. We will do all we can to help you address your most immediate – and future – concerns.
Our firm takes pride in helping clients work through various issues that they cannot even begin to imagine at this time — as they start to unfold. We want to help you heal from your bad experience and move forward with your life.
If you or a loved one have suffered serious physical injuries as the result of police or general law enforcement misconduct, you need to immediately contact our New York City police brutality law firm. We have the experience required to carefully investigate all the facts of your case. We will fight hard to help you win the maximum compensation available for all your injuries.
It is our goal to see you recover for all your pain and suffering, lost wages, medical expenses, and other losses caused by the abuse inflicted upon you.