Rising Crane Accidents in New York City: Causes, Consequences, and Legal Recourse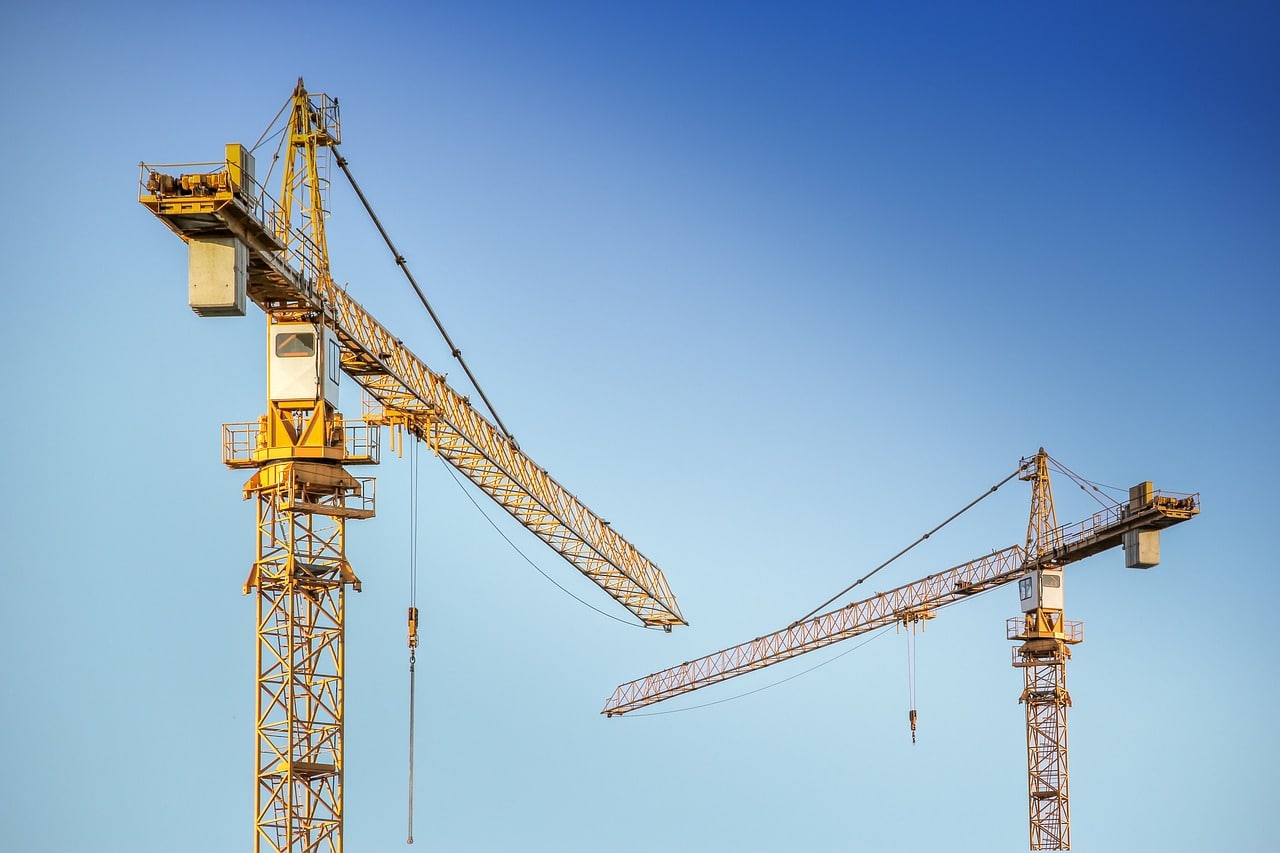 Construction site cranes play a crucial role in helping workers lift and move heavy loads of materials to higher building levels. And while some cities employ a majority of their cranes on residential and mixed-use projects, they're still highly visible on many New York City construction sites. In fact, even though crane accidents may have decreased during the COVID-19 work slowdown, they appear to be increasing again.
New crane accidents happen frequently within the broader New York City area
During March of 2023, just north of New York City in Westchester County, two construction workers were injured due to a crane collapse at an Amazon warehouse. Emergency first responders were dispatched to the scene around midday. Fortunately, the injuries were not life threatening. However, another March 2023 crane collapse in the East Flatbush section of Brooklyn resulted in two people being sent to the hospital. That latter accident involved a crane falling on a taxicab as it traveled down New York Avenue.
Perhaps the most shocking, recent Bronx crane collapse took place back in September 2022. A young female driver had a crane suddenly fall and crush her automobile while she was in it.
A firefighter present on the scene told her that if her small car had been located just three inches closer to the intersection, she would have likely been killed. Others have died in similar crane accidents.
Contact our team at (212) 222-1111 for your free case evaluation.
Crane operators & the public should help pass stricter construction crane safety laws
If everyone will learn more about how these crane accidents occur, serious and deadly accidents can be prevented. The following material reviews the most common types of crane accidents and what causes them, and the types of injuries many workers sustain. Other facts concerning liability issues are discussed — including which defendants can sometimes be sued. Finally, there's a closer look at the three types of crane accident claims and lawsuits filed by injured workers or their attorneys.
What factors often contribute to New York City crane accidents?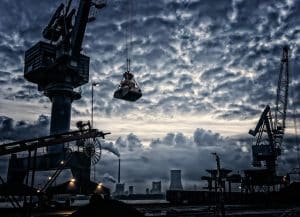 Improper assembly of the crane
Contact with utility or power lines (roughly 40% of accidents involve this issue)
Inadequate employee safety training
Failure to regularly maintain and repair all parts of each crane
Forgetting to obtain timely crane inspections
Ignoring well-established OSHA crane safety standards
Mechanical failures caused by not properly oiling all parts of each crane
While many of the most common crane failure problems are noted above, here are a few others often referenced in safety training courses.
Overloading the crane, causing materials to fall and cause serious harm
Failing to use the best type of crane for each project
Operating a crane on uneven surfaces and failing to inspect the soil in advance
Forgetting to properly secure all materials in each load before moving the crane
Allowing too many workers to labor directly beneath a moving crane
Many construction crane accident injuries require extensive treatment/rehabilitation
Traumatic brain injuries (TBIs)
Painful harm to the neck, shoulders and back
Internal organ damage and other abdominal injuries
Severe cuts, bruises, and lacerations
Arm and elbow damage
Hand and wrist injuries
A wide variety of spinal cord injuries (SCIs)
Different types of paralysis
Various types of amputations
Falls from great heights
Crush injuries
Soft tissue tears, strains, and sprains
Leg and knee injuries
Foot and ankle damage
Dislocated or fractured bones
Life-threatening or fatal injuries
Struck-by harm frequently caused by falling objects or materials
Unfortunately, most of these physical injuries can require substantial time off work to obtain treatment and fully heal. And many workers cannot return to work due to the extensive nature of their injuries.
The three main types of crane accident claims or lawsuits filed
A worker's compensation claim. If you were injured on the job, these types of benefits can help cover a large portion of your medical expenses. In general, New York law doesn't allow you to sue your employer for work-related harm when you're eligible for workers compensation. However, if your employer failed to properly observe all required OSHA (Occupational Safety and Health Administration) safety standards, or those required by state and local authorities – then a lawsuit against an employer is sometimes allowed.
A personal injury (PI) lawsuit. If you were not working at the time of the crane accident that seriously hurt you – or if you were and your injuries were directly caused (at least partially) due to OSHA violations, we can often file a special type of this lawsuit for you. Also, certain sections of our New York Labor Laws or the New York Industrial Code can sometimes support filing a lawsuit on behalf of someone harmed due to a crane accident.
Wrongful death claims. Should a close family member of yours die because of a New York City crane accident involving negligence, we have the required experience to file a wrongful death case that can help you recover money to pay most or all your loved one's final expenses. Be sure to ask your New York City crane accident attorney if you were so closely related to the deceased party to qualify as a plaintiff in this type of case.
Which types of cranes are often used on New York construction sites?
Mobile cranes. These can include carry deck models, crawler cranes, rough terrain cranes, and truck-mounted cranes. The latter appear to be involved in far too many construction site accidents. They sometimes just topple over onto unsuspecting workers or members of the public passing by a work site.
Fixed cranes. There are many different types, including the tower crane and the "hammerhead" model. (Other fixed cranes are most often used near waterways, including the "gantry crane" which is often used to remove ship cargo loads.)
What are the most important parts of a crane that employees need to understand?
Hooks. Stated simply, you use one of these suspended parts of a crane to hold the load up just before it's lifted or moved.
The boom. This is the crane's "arm" that helps the operator move lifted materials from one location to another.
The hoist. This modest-sized part has been described as a "combination …winding drum and a wire" that holds the hook. It plays a crucial role in helping crane operators lift a load off the ground.
The jib. This part extends out horizontally from the boom. Based on its construction and movement – it allows the crane operator to move extra-large objects and loads.
Outriggers and counterweights. These latter objects are located at the back of the crane and help provide balance to it. They also help keep the crane in an upright position. Outriggers are parts that help support what the counterweights achieve. These detachable parts must always be carefully removed before a crane truck can be driven anywhere.
Crane booms. Two well-known models are the "lattice boom" based on its appearance; it helps provide added power to hold up loads. A "hydraulic boom" is said to resemble a telescope since part of it can be stretched out (or collapsed) as needed.
Many other crane part descriptions can be found elsewhere on the internet. They include wheels, tracks, carriages, and hoist drums. Some companies are now promoting automatic crane hooks that they believe may offer safer ways to engage and release crane loads.
All employees must be trained to report dangerous signs of an impending crane accident
A moving crane that appears to be drawing too close to nearby utility lines
A crane that has just been moved to a location next to ongoing excavation work
Fully visible structural damage to the crane (or one of its parts)
Improper counterweights have been added to modify a crane
Outriggers, tires, and other crane parts are improperly lifting off the ground during use
Which parties or defendants can often be sued in New York City crane accidents?
Manufacturers of the crane itself — or any of its substantial moving parts. Evidence must show that the crane or a part malfunctioned – playing a direct role in causing your injuries.
Architects and engineers. These professionals may have failed to handle all surface and underground safety inspections before the crane was assembled and used on a specific plot of land.
The property owners. If these parties hired any contractors (or subcontractors) who acted negligently — all these parties might be proper lawsuit defendants.
The construction site company that employed you. It's possible that your employer failed to properly screen or train all employees – like the crane operator. To be liable, this oversight failure must have played a direct role in your accident. Crane operators need to be properly trained and certified. Arguments might also be made – if any evidence supports this – that a specific crane operator was allowed to maneuver the crane – even when it appeared that the individual had a medical condition or substance abuse issue that seriously impaired his/her work. Also, to cut costs, many construction companies fail to hire all the proper on-site professionals required to oversee uniquely difficult assignments.
If you have suffered serious injuries after an accident caused by someone else's negligence, you need to contact our New York City crane accident law firm. We will carefully investigate all the facts of your case, review all your medical records, and then fight hard to win the maximum compensation available to you. We want every client to fully recover for all lost wages, pain and suffering, medical expenses, and other losses.
Contact our team at (212) 222-1111 for your free case evaluation.