Recover Full Damages for Your Serious Slip and Fall Injuries in New York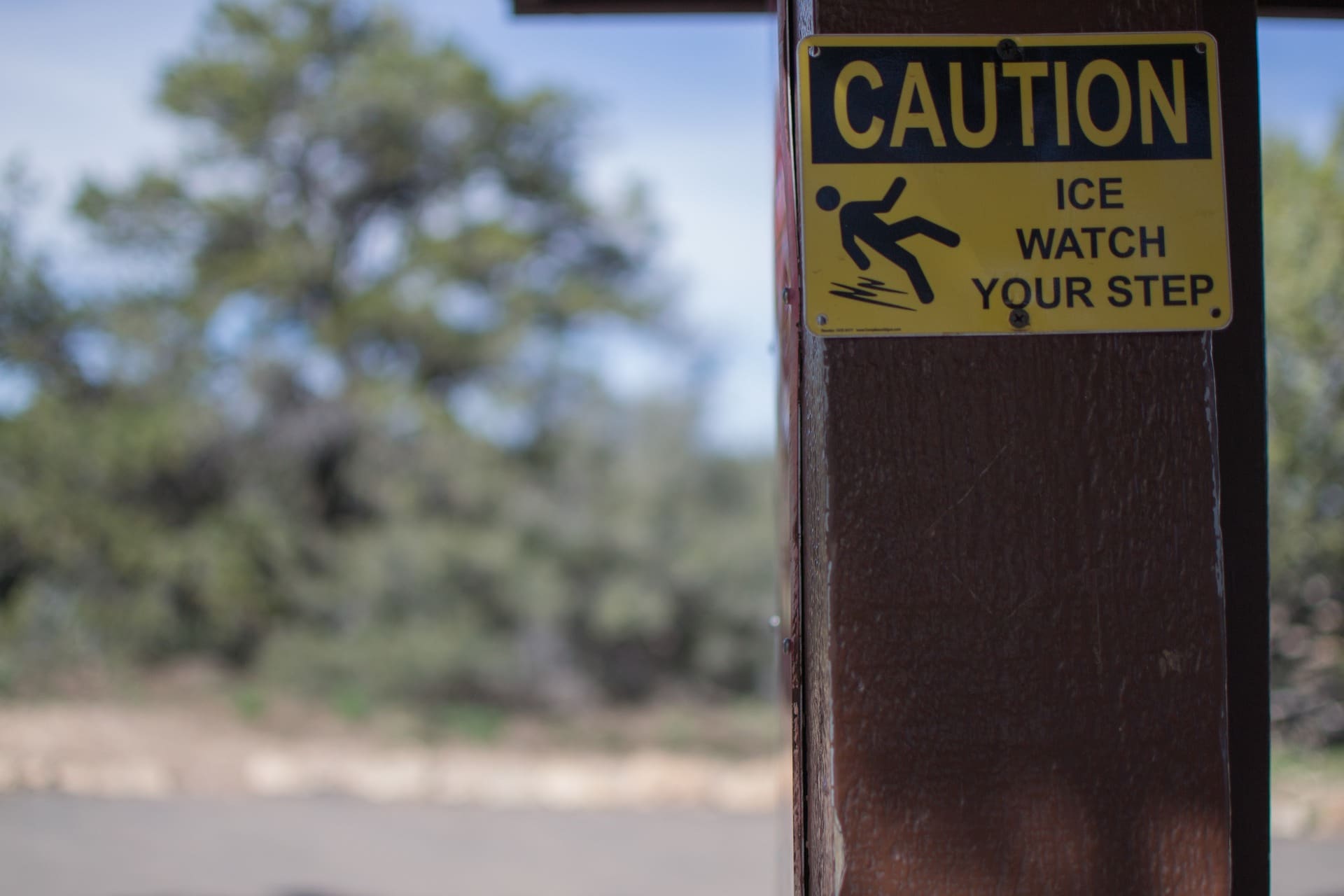 Summary
| Topic | Details |
| --- | --- |
| Building a Strong Case | Searching for evidence and witnesses, identifying liable parties, contacting them, placing a value on the case, trying to settle, discovery process if needed |
| Expert Witnesses | Building inspector, flooring expert, accident reconstructionist, medical experts, vocational experts |
| Factors in Case Value | Severity of injury, jurisdiction, OSHA violations, ignoring safety notices, dangerous conditions, permanent disability |
| Possible Damages | Medical expenses, lost income, pain and suffering – from $10,000 up to over $1 million |
Building a strong case increases the chances of an early settlement or a trial victory
Searching for material evidence and witnesses.
After we evaluate the facts you share with us, examine the accident scene, search for any possible witnesses, and review all injury reports (if any were filed), we'll then begin carefully building your case.
Identifying all potentially liable parties.
This may include several companies or individuals who own the property – as well as those who built the premises and had a duty to properly maintain it.
Contacting all the liable parties on your behalf and letting them know what type of claim we'll be filing.
While we handle this stressful part of filing a lawsuit, you can concentrate on undergoing all necessary surgeries and medical treatments.
Placing a tentative dollar amount on your case and trying to settle it once you've finished with all your major medical treatments.
Reaching this stage allows us to try and settle your lawsuit. Of course, the response we receive largely depends on the defendants' outlook and the reputation of their insurance companies. Many disreputable companies take pride in prolonging legal matters in hopes of earning more interest on potential settlement funds. However, we can often convince them that their delaying tactics could wind up costing them more money in the end – especially if your case goes to trial.
When initial settlement efforts aren't productive, the discovery process begins.
As we explain on this page of our website, discovery helps us obtain evidence from requests to produce documents, interrogatories (questions we send out), depositions, and other sources. While this can be rather time-consuming, we always keep settlement talks open. Fortunately, as the defendants begin to appreciate the full strength of your case, they often become much more willing to settle. They know from experience that strong cases can prove very costly, especially if tried before an unusually sensitive judge or jury.
Please know that we take modest pride in keeping our clients fully aware of all that is occurring during each stage of their case. However, you're always free to check in with us and speak with the paralegal if your attorney is handling a case in court or is otherwise briefly unavailable.
Many slip-and-fall injury cases are so complex that multiple expert witnesses must be hired
If we believe that your case poses extra challenges based on conflicting evidence or the identities and reputations of the defendants and their insurers, we'll be sure to hire expert witnesses. They can help us prevent the strongest case possible on your behalf. Here's a look at some of the types of expert witnesses we might need to work closely with while preparing your lawsuit.
A building inspector or architect. After we have this professional testify to his/her training and credentials, we then ask questions that will help us establish such facts as whether the building involved with your fall was in violation of any applicable building codes. For example, you may have fallen in or around a building that was constructed in a negligent, faulty manner or was being poorly maintained. We will check to see how many notices of building violations had recently been served on the property owner or manager as of the time of your accident.
An indoor flooring or traction expert. This person can testify about whether the condition of the floor area where you fell was not being properly cared for or was constructed of faulty materials. Similar testimony can also be elicited from an expert regarding outdoor areas surrounding a building or home. After all, some floor construction materials are known to be extra slippery or unlikely to provide proper traction over time due to overuse or other issues.
Accident reconstruction experts or specialists. Whether you tripped and fell suddenly or lost your footing on a staircase, these experts can help us prove that there may have been staircase steps of different heights — or improper usage of the indoor or outdoor areas where you fell (directly contributing to your injuries). Special diagrams and videos may be created to enhance our presentation of this testimony at trial.
Medical and rehabilitation experts. After these professionals have carefully reviewed all your medical records and different forms of treatment, they can help us clearly explain to the defendants (and their insurance companies) how your injuries occurred. They can also address any questions regarding your physical condition immediately prior to your slip and fall, as well as your medical health today. These medical experts often help your other lawsuit experts with facts that can affect their work on the case, including those referenced next in this list.
Vocational and life care planning experts. These professionals review the medical and rehabilitation therapy records of our slip and fall survivors to help them determine what it will cost to meet all current and future needs of these disabled individuals (in the near and more distant future). In addition to medical records, they also review all functional capacity evaluations so they can officially establish what limitations the disabled person has — and how they will affect that person's ability to work or simply handle daily care activities for themselves (or others) for the remainder of their lives. While some people may just call these people disability experts — their evaluative skills are much more comprehensive than that label implies.
The combined work product and testimony of all these experts can often help us present a very strong or airtight slip-and-fall accident case on your behalf.
What specific factors are involved in our firm's determination of your case's value?
Most slip-and-fall case settlement amounts (or trial verdicts) have a direct, proportional relationship to the severity of your injury and the jurisdiction in which the case may be heard if it must go to trial. However, here's a closer look at some of the other types of special factors, including basic negligence, that can impact the value of these types of lawsuits.
A job site slip and fall accident.
We may be able to file a third-party lawsuit on your behalf, separate and apart from your worker's compensation case. This can occur if your employer was in direct violation of one or more OSHA (Occupational Safety & Health Administration) workplace safety statutes or regulations – and the violation played a direct role in your slip and fall injuries.
An outside or interior building slip and fall accident occurs, long after city safety violation notices were served upon the owner.
This could happen to a building employee or a visitor after there's been a failure to obey local regulations governing the timely removal of sidewalk snow and ice. If you fell while entering the building due to slippery ice or snow – or shortly after entering due to that same hazard, and we can show that the building owner had ignored recent snow removal violation notices, we might be able to win an extra-large settlement or verdict for you. This is even more likely if your Manhattan slip and fall injuries proved to be catastrophic.
A slip and fall accident involving a dangerous sidewalk grate.
While these accidents are rare, if the party in charge of the grate was negligent in maintaining it, you might be awarded a higher sum if your injuries required extensive treatment and left you with major disabilities that have left you incapable of doing any type of future work.
Your medical care and treatment involved numerous surgeries and extensive rehabilitation therapies that may last far into the future.
Whenever a client has been left totally and permanently disabled after a slip and fall accident – especially if a severe brain or spinal cord injury developed, our case value evaluation will run much higher. These are the types of cases when life care planning experts help us come up with an appropriate sum of money that will be required to cover all your future medical care and daily needs.
The possible range of slip and fall accident damages you might be awarded
As the numerous factors above indicate, providing a ballpark figure to clients can be difficult.
For example, if you fall in your apartment complex that's run by a company with an extremely aggressive insurance carrier, you could receive as little as all costs required to cover your medical expenses plus as little as seven to ten thousand dollars. However, when slip and fall accidents lead to temporary or permanent, life-altering disabilities – you could recover at least $300,000 — or more than one million dollars.
If you have suffered serious injuries after an accident caused by someone else's negligence, you need to contact our Manhattan slip and fall accident law firm. We will carefully investigate all the facts of your case, review all your medical records, and then fight hard to win the maximum compensation available to you. We want every client to fully recover for all lost wages, pain and suffering, medical expenses, and other losses.
Frequently Asked Questions
H2: About Slip and Fall Cases
H3: What are the common causes of slip and falls?
Wet or icy sidewalks, uneven floors or stairs, poor lighting, cluttered walkways, slippery materials like tile. Faulty construction or maintenance often play a role.
H3: Where do these accidents usually happen?
Stores, restaurants, hotels, apartment buildings, public sidewalks, office buildings, construction sites – any property where the owner fails to eliminate hazards.
H3: What are the most common injuries?
Head trauma, broken bones, spinal cord damage, traumatic brain injuries – even death in the most serious cases.
H2: Working With Our Law Firm
H3: Do I need a lawyer to make a injury claim?
It's not required, but highly recommended. Insurance companies often take advantage of unrepresented victims. An experienced attorney levels the playing field.
H3: What do you need from me to start a case?
Details of the accident, photos of hazards if possible, medical records, info to identify liable parties. We handle collecting evidence.
H3: How much does it cost to hire you?
We work on contingency, meaning legal fees come from settlement funds – no upfront costs to clients.
H3: How long do these cases usually take?
Anywhere from a few months to over a year depending on factors like injuries, number of defendants, and willingness to settle.