The Transport Wheelchair – A Helpful Option for the Disabled & Others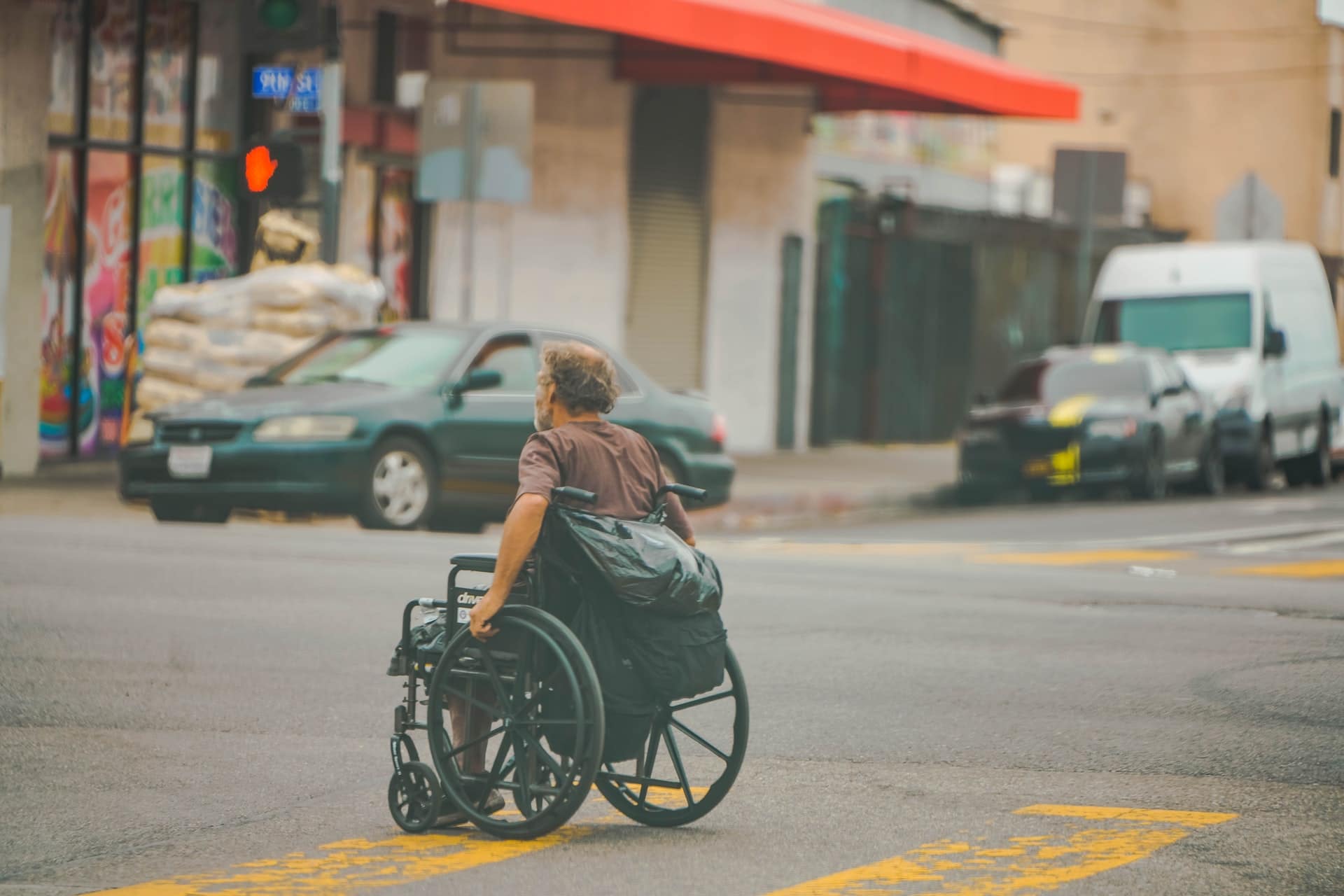 Although many of the disabled and those with temporary mobility issues often use regular wheelchairs, a lightweight transport chair can offer a better solution for short trips to medical appointments or pleasure outings. Designed so that caregivers can push them, these chairs can be quickly folded up and easily stored in a car trunk or backseat.
In fact, many transport wheelchairs only weigh between 18 and 25 pounds. However, a few may weigh closer to 32 pounds to benefit patients who weigh up to 400 pounds. Transport chairs are now becoming more popular among those who get too winded when walking long distances – or who have serious balance issues.
Here are some basic factors to bear in mind when shopping for a lightweight transport chair that allows impaired individuals to rest instead of propelling a regular, heavy wheelchair.
Useful features common to transport wheelchairs
Good brakes that help the person pushing the chair to easily maneuver it. Caregivers often find themselves pushing someone up steep inclines or downsloping driveways in parking garages. For this reason, it helps to choose brakes you can easily reach or control. Be sure you also have good "locking" brakes for times when you may need to "park" the chair and help the rider stand up — or assume a more comfortable sitting position.
Comfortable, flared handgrips that are easy to grasp. Maintaining a firm grip on the chair is crucial to providing the rider with a pleasant outing.
The transporter should normally be made of either aluminum or steel. It is always best to select one that has a very sturdy frame that can easily support the impaired person.
Footrests that can be easily swung (or clipped) to the side. This feature can be important since those who ride in these chairs can suddenly fall over a poorly positioned footrest upon standing up.
A comfortable cushion in the chair, preferably featuring nylon covering that is quite easy to clean.
An adjustable seatbelt. Some users find these make them feel more secure – and the caregivers may appreciate the added help with keeping the person sitting upright. Always be sure to quickly release this when helping the rider stand up.
Adjustable armrests that have adequate padding. Many disabled or older users have frail arms and need extra padding. You might also want to search for a model that offers "arms" that easily "flip-up" when the rider is getting your help to stand up.
A chair back that offers a simple fold-down release mechanism. Watch out for any jagged edges or poorly made parts on less expensive transport chairs.
Adequate pockets on the chair – possibly right in front of the seat, up against the occupant's back. It can also be quite useful to have another thin pocket on the side of the chair (or behind it).
Four secure wheels that are often about eight inches wide.
Try to select a chair that comes with a good repair warranty. If the warranty is not very comprehensive, give serious thought to buying one from a reputable medical supply store near you that offers quick turnaround repair services.
As for where you should purchase one of these chairs, you can look for one online or visit a medical supply store — or a reputable chain store like Walmart or Walgreens (that regularly stock them). However, it is always wise to try and select a chair with the input of the person who will be riding in it.
FAQs — Frequently asked questions about evaluating transport chairs
If you cannot find a medical supply store still open near you, there are can some transport wheelchair ratings online. However, some of these ratings may not be as objective as those that might be in a magazine published by Consumer Reports (or other well-known groups).
Q:  What price range should I expect to see? 
A:  While a few of these transport chairs may be sold for under $100, you will often find the most durable ones will run between $100 and $200. A few models will cost much more.
Q: Is there an average weight common to most transport chairs?
Most of them weigh between 20 and 25 pounds, although there are a few that weigh a bit less or more. For example, the bariatric transport chair can weigh slightly more than 30 pounds. It can be used for patients weighing up to 400 pounds.
Q: Can a patient be admitted to a hospital in a transport wheelchair?
A:  While you can technically take a patient into an ER in this type of chair, they will often not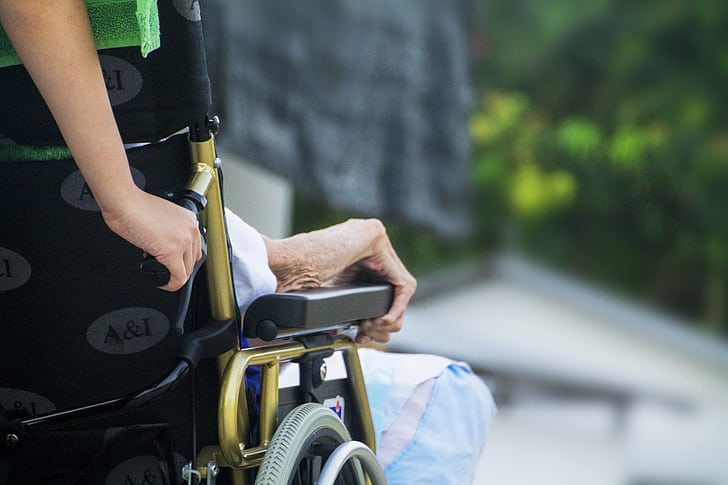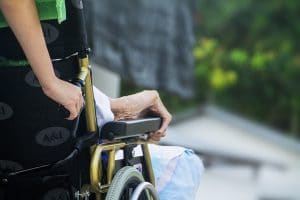 let the patient keep it — for it will not be viewed as a wheelchair that a doctor prescribed for the person's use. The caregiver will often be asked to take such a chair home. Therefore, it is best to take a person in their regular wheelchair to a hospital whenever admission is possible or likely.
Q:  Is it safe or wise to purchase a transport wheelchair online?
A:  It can be safe and even necessary — if the specialty medical supply stores near you are closed due to the pandemic. If you do purchase one online, try to buy from a reputable company that has been selling all types of wheelchairs for at least 20 or more years. And always request a clearly written repair warranty. Should you disregard this advice and buy from a major online retailer like Amazon, be sure to read as many verified purchaser reviews as possible.
Q:  How can I find out if a specific transport chair has been recalled?
A:  Visit the FDA (U. S. Food and Drug Administration) recall website before making any purchase. If the chair you have selected has been recalled, immediately choose another model not included on any recent list.)
If you have suffered a serious spinal cord injury due to someone else's negligence, you need to contact our New York City spinal cord injury law firm. We will carefully investigate all the facts of your case, review all your medical records, and then fight hard to win the maximum compensation available to you. We want every client to fully recover for all lost wages, pain and suffering, medical expenses, and other losses.