Trucking Accidents In Queens Remain a Serious Threat to Public Safety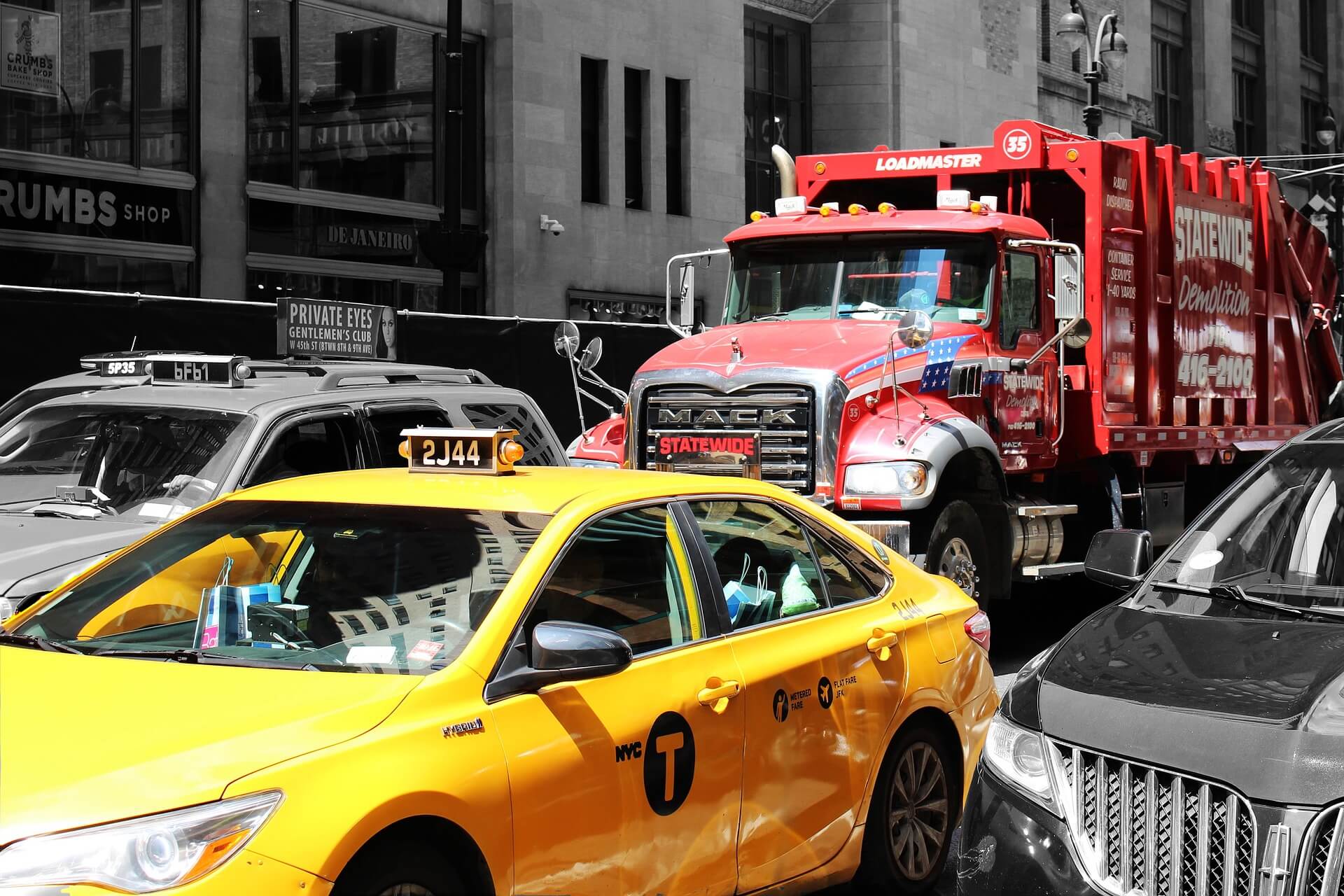 Since both LaGuardia and JFK International airports are in Queens and this borough has New York City's most diversified economy, it is not too surprising to learn that serious truck accidents keep plaguing this area. In fact, there's so much truck traffic here that the state publication Delivering New York once noted that prior to the pandemic, over 130,000 trucks were entering and exiting Queens on a daily basis.
While eighteen-wheeler truck accidents are mostly confined to the Queens area freeways, a vast army of delivery box trucks and vans constantly roam this borough's streets – searching for the addresses tied to Amazon, Fed Ex, USPS packages and products. Area department stores, restaurants, and repair companies also routinely send out fleets of trucks to deliver goods or provide greatly needed repair services.
This heavy truck traffic makes it critical for all pedestrians, bicyclists, motorcyclists, and passengers of other vehicles to keep a razor-sharp focus on all these Queens delivery trucks and vans. All too often, they frequently turn corners too quickly, double park and block area traffic, and endanger everyone as they deliver both large and smaller goods.
What follows is a closer look at the specific types of Queens truck accidents that unfold every day. Wary pedestrians and cyclists often witness trucks getting into head-on collisions, rear-end crashes, T-bone truck accidents, underride collisions, jackknife accidents, truck cargo crashes, and rollover truck accidents. These different types of collisions will be described in greater detail below after several recent Queens truck collisions are set forth and described.
Queens truck accidents often result in catastrophic or fatal injuries
October 15, 2021. A milk truck driver apparently ran a red light at a well-known dangerous intersection in Queens. The accident was caught on video and posted to Reddit. It allegedly shows a Creamoland truck driver traveling around 7 PM through Elmhurst on Broadway near the intersection with Baxter Street. One online news article states that since early 2019, there have been about 21 accidents recorded at that same intersection. The injured pedestrian, who apparently remained conscious, was sent to nearby Elmhurst Hospital.
October 12, 2021. While lawfully riding in a bike lane, a 32-year-old Guatemalan immigrant heading home after work to his apartment was hit and killed by an 18-year-old truck driver. The innocent victim left behind a wife and two small children he was supporting back in Guatemala. At the accident scene, the e-bike could be seen lying crushed underneath the passenger side of a Chevy pick-up truck. Shortly before this deadly collision, witnesses said that the truck driver may have suddenly veered into the oncoming traffic.
June 2021. In the Whitestone section of Queens, a grandmother was killed while she was walking down the street, pushing her 19-month-old granddaughter in a stroller. The accident took place near the intersection of Cross Island Parkway and 150th Street. The small child suffered one or more injuries. The alleged truck driver was taken into custody and charged with multiple offenses, including driving without a license and failing to exercise due care.
Witnesses frequently report or describe the following types of Queens truck accidents
Rollover collisions. Usually, these types of preventable events involve drivers who are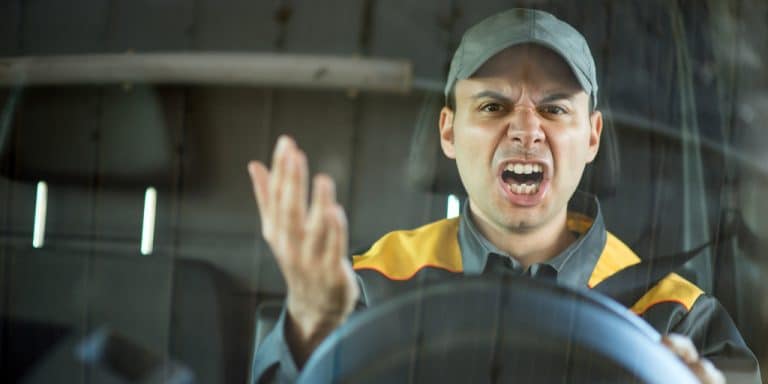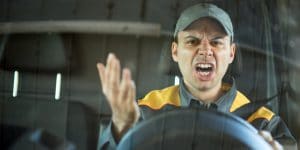 speeding, steering recklessly, driving in a distracted manner — or carrying poorly loaded
cargo with heavy or unsecured boxes or objects inside. Back in 2020, a serious flatbed truck rollover accident occurred on the Long Island Expressway (involving hundreds of propane tanks) near Junction Boulevard in Queens.
Cargo and tanker truck accidents. Far too often, cargo is not properly secured on flatbed trucks, greatly increasing the chances of severe injuries to those hit by these vehicles. Likewise, tanker trucks containing a wide variety of flammable liquids – such as grain alcohol and gasoline — also pose serious threats to those traveling on or around the freeways that run near Queens.
Underride collisions. These tragic events occur when a larger truck collides with any smaller vehicle — often ending with the truck driver failing to quickly realize that a smaller vehicle is being dragged along underneath it. These Queen's truck accidents also happen when larger trucks fail to regularly check on their blind spots as they change lanes or enter poorly lit roadways.
Rear-end accidents. Careless truck drivers in Queens who tailgate small passenger cars or minivans often crash into them when they get distracted or fail to constantly monitor all the vehicles surrounding them.
T-bone accidents in Forest Hills, Elmhurst, Sunnyvale, and other Queens neighborhoods.
Simply described, these types of accidents occur when the front end of a truck hits the side of another vehicle. These often happen at intersections when one driver carelessly runs a red light or stop sign.
Drivers seated in the smaller vehicle often sustain serious if not fatal injuries, depending on truck speed, the weather conditions, and whether the negligent driver was under the influence of drugs or alcohol at the time of the collision.
Drivers in smaller vehicles must always use great caution whenever trying to pass any truck on the road to avoid this type of dangerous collision.
Jackknife collisions in Queens. Most passenger vehicle drivers are aware that many semi-trucks traveling near them have both a cab and a trailer that is usually connected with some type of hitch mechanism. Under normal conditions, when the cab of the truck turns, the trailer will properly pivot and swing around directly behind it. However, when this simple maneuver fails, the truck may continue to pivot on the hitch and then swing back towards the cab of the truck. These types of collisions often occur due to poor braking habits or dangerous weather conditions that have caused slick roadways. While jackknife accidents usually cause major injuries, they can often inflict more severe harm when part of the jackknife truck hits multiple vehicles.
Head-on traffic accidents. Distracted drivers or those under the influence of drugs or alcohol are the ones most likely to cause these types of deadly collisions. These collisions also occur when delivery or box truck drivers turn down one-way streets and fail to quickly exit them. Such catastrophic accidents often catch passenger drivers off guard as they are commuting to and from work — or simply running weekend errands.
Best ways to avoid accidents with wayward Queens trucks
Drive defensively and always be willing to yield the right-of-way to any truck or larger vehicle.
Keep your own bicycle, motorcycle, or passenger vehicle in excellent repair, so that it will always be rather easy to quickly apply the brakes and avoid collisions.
Always slow down whenever you see a double-parked truck on any street. Then, look closely, to try and catch sight of the driver who may be returning with an empty dolly. Never try to just quickly drive around the vehicle as pedestrians and others are likely hidden from your line of vision.
Never back out quickly from any parking spot or driveway when a truck is blocking any part of your view of a nearby street.
If you have suffered a severe injury due to a Queens truck accident caused by someone else's negligence, you need to contact our Queens truck accident injury law firm. We will carefully investigate all the facts of your case, review all your medical records, and then fight hard to win the maximum compensation available to you. We want every client to fully recover for all lost wages, pain and suffering, medical expenses, and other losses.