What To Do In Case Of Scooter Or Electric Bike Accidents In New York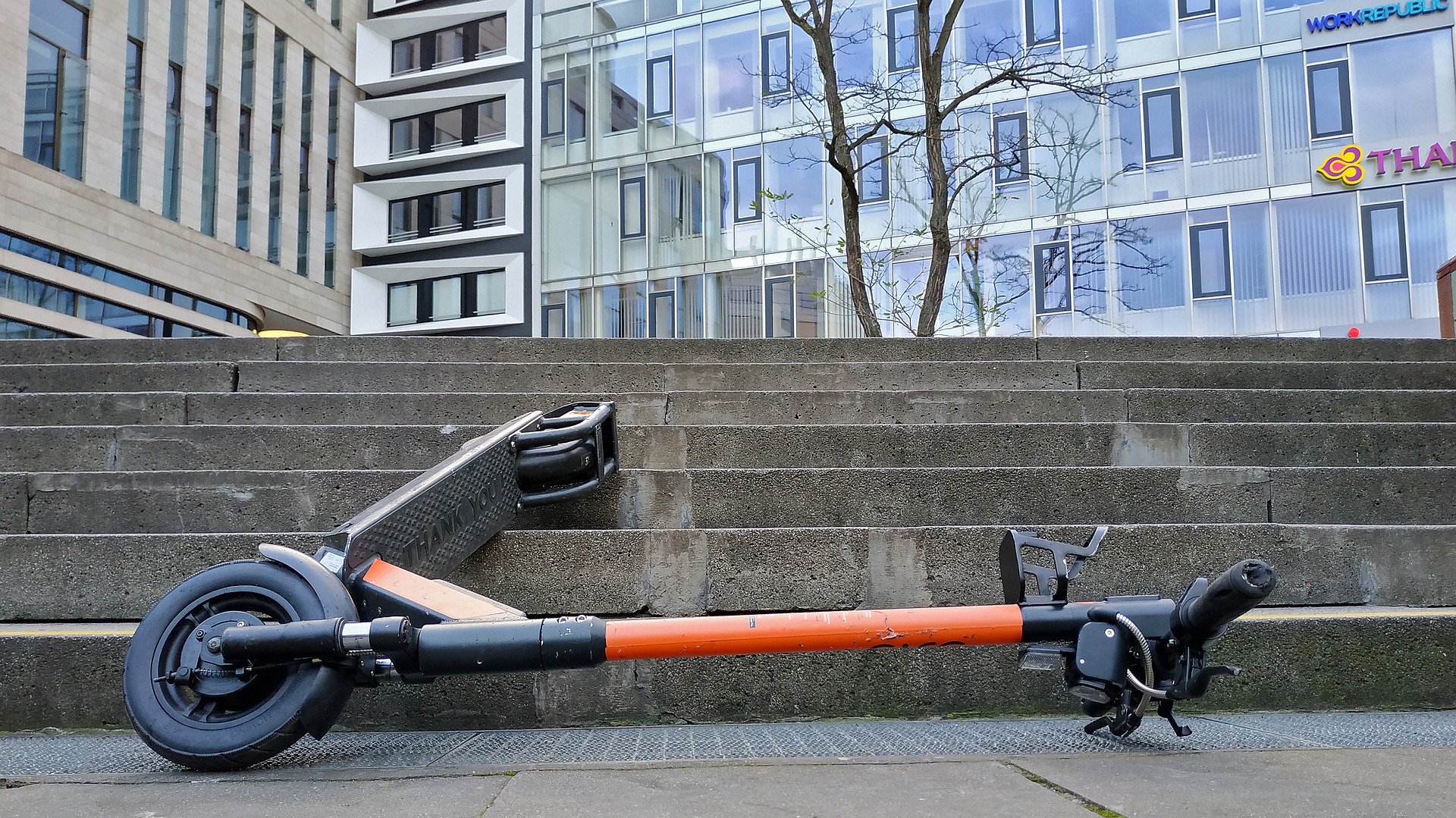 Even before the pandemic, electric bikes (or e-bikes) and scooters had become very popular in New York and elsewhere around the country. Yet despite the reasonably short learning curve required to ride them safely, electric bike crashes and scooter accidents have become too frequent – and sometimes deadly.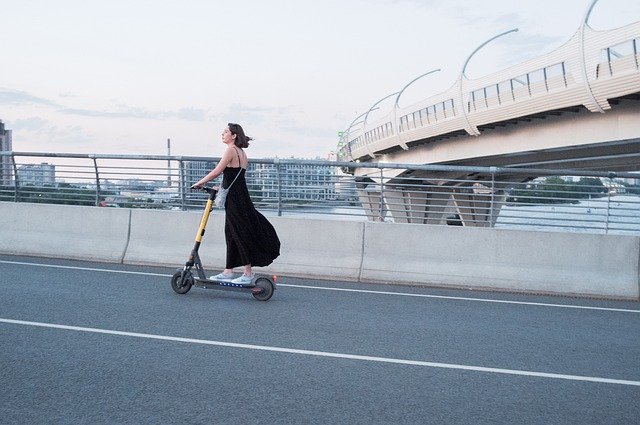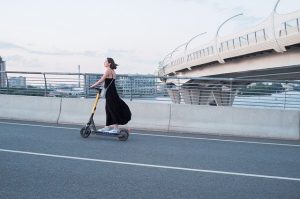 In fact, in June of 2021, the popular film and stage actor, Lisa Banes (age 65), died after an careless man on a scooter sped right through a red light before hitting her. She then died of her head injuries within 10 days. What made the accident even worse was that after this man hit Ms. Banes, he fled the scene. Fortunately, he was soon arrested and charged with leaving an accident scene that resulted in death – and failing to yield to a pedestrian.
Sadly, the safer sidewalk pleasures many of us recall prior to 9/11 have all but disappeared. If you do much walking around Brooklyn, Harlem, the Bronx and Manhattan today, you should constantly listen closely – and glance around briefly in all directions – to see if any distracted person is about to hit you. Crossing intersections has become even more hazardous.
Here's a brief overview of why electric bicycles (or e-bikes) and scooters remain so dangerous. Additional material also looks at the three main types of e-bikes, the special risks they all pose, and safety tips to help limit all the unnecessary accidents.
What are the three main types of e-bikes?
Class 1 e- bikes can help riders while they pedal. They can also move you along at a top speed of roughly 20 mph;
Class 2 e- bikes help move riders along even if they're not peddling. However, these e-bike motors will automatically turn off when you reach the speed of about 20 mph;
Class 3 e- bikes can carry riders along at a top speed equal to about 28 mph.
All new riders must check with their county and metropolitan regulatory agencies to see if they must obtain a license and rider's insurance. In most instances, owners of e- bikes are treated the same as those who ride regular bicycles. However, the top speed of an e-bike can often make the difference as to how it will be regulated, if at all.
Can all e- bikes and scooters be ridden wherever you choose within city limits?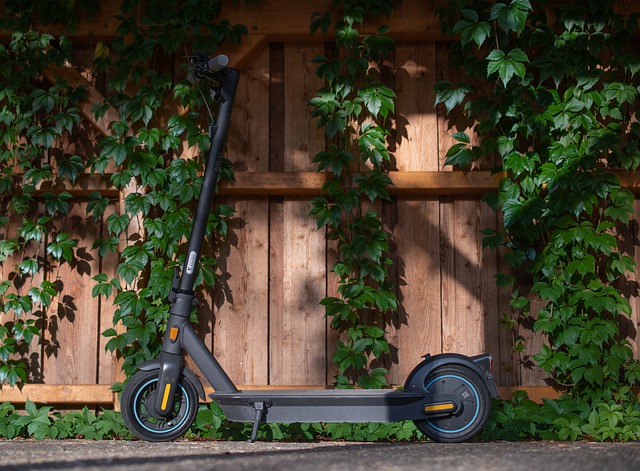 Certain limitations are often imposed, especially regarding designated bike lanes, paths created and maintained in city parks, and areas running next to various streets, trails, and roadways. Safety concerns usually dictate whether anyone on a motorized bike or other vehicle can ride near those whose speed is greatly limited. Always check with your local bike shop and police department to see if any special trails have been set up for people who ride your type of scooter or e-bike.
What are the most common types of injuries suffered by owners of e- bikes?
Unfortunately, a small number of e- bike riders can suffer serious burns or other harm if their e- bikes catch on fire. Be sure to always carry your e- bike battery in some type of protective metal box while out riding. It is also wise to use what's called a BMS or Battery Management System to help ensure your safety.
Lithium batteries purchased from a local, trusted dealer are usually the best ones to buy if the one that came with your e- bike is either no longer functioning properly or appears to be faulty.
Every e-bike rider should find out if his/her e-bike battery can fully support riding during high
temperatures – and if it's likely to catch on fire if overcharged. While e-bike fires do occur and cause serious burns and other injuries, regular maintenance and evaluation by a professional bicycle mechanic can help limit this danger. It's important to remember that since electric bikes are electric vehicles, there's always a small chance that a short circuit might lead to injuries.
As might be expected, the most common New York City e- bike accident injuries are those briefly listed below.
Fractured or broken bones
Severe cuts, bruises and lacerations
Internal organ damage
Skin scrapes and burns that can cause a type of "road rash" to develop
What are the most frequent mistakes made by e-bike riders?
Refusing to obey standard traffic lights and signs
Distracted driving. This can occur when a rider insists on listening to music while riding, instead of solely concentrating on all the sights and sounds of the pedestrians and other vehicles moving about nearby. Too many e-bike riders and scooter owners behave like children, pretending it's fine to do whatever they want — if they think they can avoid getting caught violating a law.
Ignoring dangerous weather. It's always best to try and catch a ride with someone (or use public transportation) when the street surfaces pose special threats.
Allowing a scooter or e- bike to fall into disrepair. Like all vehicle owners, e-bike riders
must keep their e-bikes in top shape to fully protect the safety of others.
Useful safety tips for avoiding painful, life-altering or fatal e-bike accidents
Never ride an e-bike during morning or evening "rush" hours. You simply do not have enough physical protection around you to survive many different types of collisions.
Failing to spend adequate time in advance learning how to properly operate an e-bike. Every new rider needs to spend time in empty parking lots and other safe areas prior to mixing in with pedestrians and other moving vehicles. While some e-bikes may be simpler to drive than others, all of them involve a learning curve that can help you prevent serious accidents in the future. America's Got Talent TV judge Simon Cowell suffered a serious back fracture during his very first ride on a brand-new electric trail bike.
Forgetting that e-bikes can subject riders to dangerous falls when they are traveling along on wet or icy streets. Likewise, large potholes can also still cause you to be thrown from your e-bike. Just because an e- bike can help you move along at a faster pace, that doesn't mean it's automatically safer.
Failing to monitor all parked cars near where you are riding. One of the occupants can suddenly open a car door that can knock you off your bike. The driver may also suddenly start the vehicle and dart out in front of you in traffic — possibly causing you to fall and suffer a serious injury.
Forgetting to check and be sure your e-bike has both front and back lights – along with reflective stickers. If other drivers cannot see your e-bike at dusk or after dark, they are far more likely to hit and injure you
Refusing (or forgetting) to always yield to pedestrians.
Overlooking the need to select, in advance, the safest route for each destination.
While it can be difficult to give clients an early estimate of their likely electric bike settlement amount or jury verdict, you can be sure that our law firm will do all we can to obtain justice on your behalf. A quick review of our past settlement and verdict amounts backs up our pledge to try and help every client win all the recovery funds available under New York law.
If you have suffered severe injuries after a scooter or e-bike accident caused by someone else's negligence, you need to contact our New York City e-bike accident injury law firm. We will carefully investigate all the facts of your case, review all your medical records, and then fight hard to win the maximum compensation available to you. We want every client to fully recover for all lost wages, pain and suffering, medical expenses, and other losses.