Hidden Risks of Construction Tools You Should Know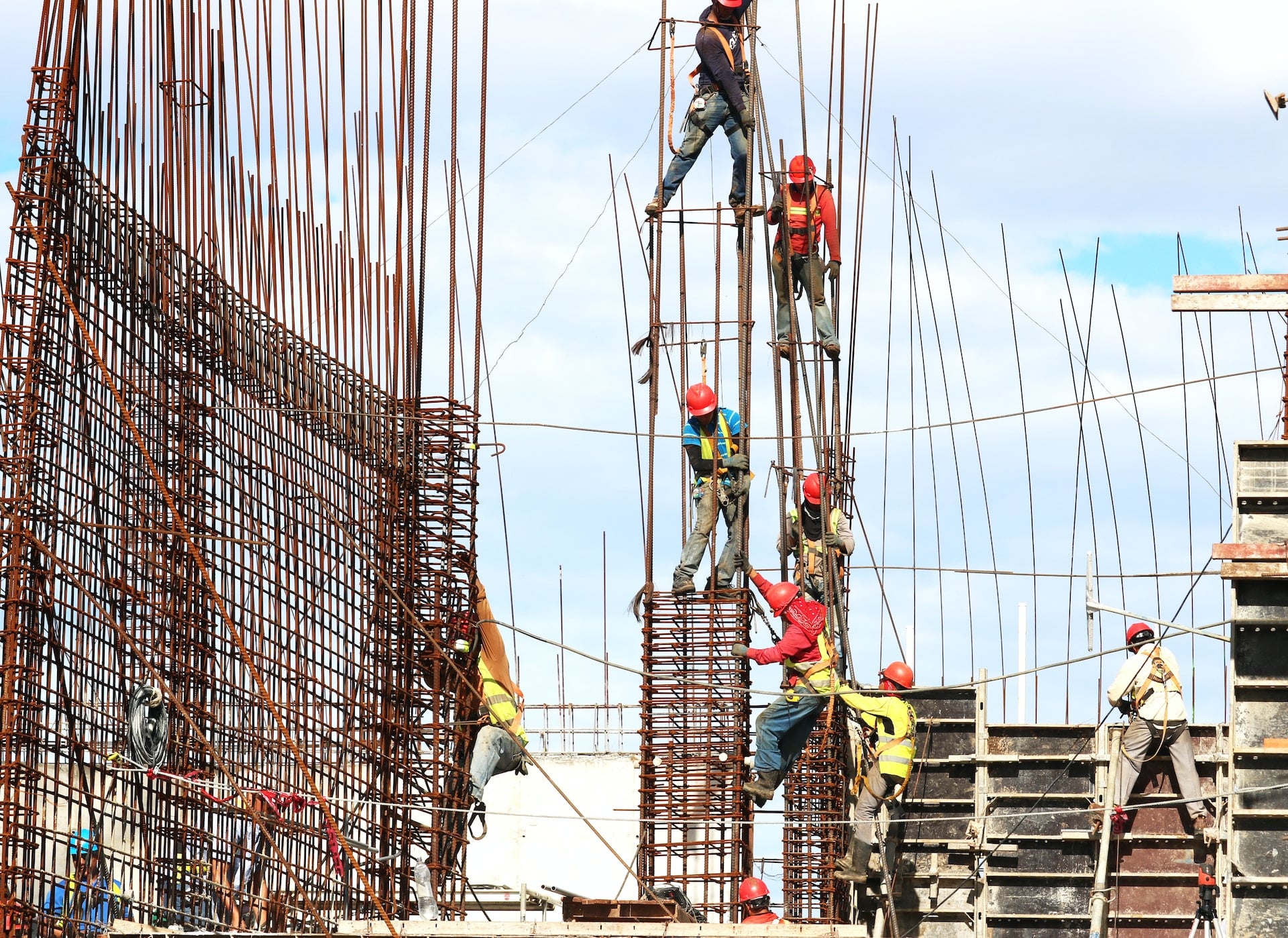 As we move even further out of the pandemic slowdown, construction activity keeps increasing. Unfortunately, this is leading to an escalation of serious construction site accidents. In fact, the 2022 New York Construction Safety Report states that in 2022, there were 554 injuries and eleven (11) fatalities – compared to only 505 injuries and nine fatalities in 2021. The five most dangerous pieces of construction site equipment often play major roles in these new accidents.
Construction site supervisors must share comprehensive safety guidelines with all their workers, especially when newer or refurbished pieces of equipment are being used. What follows is a closer look at the special dangers posed by cranes, backhoes, dump trucks, bulldozers, and excavators — five of the most dangerous pieces of construction site equipment. Key emphasis will be placed on the best safety practices that must be followed when these highly effective, but often dangerous pieces of construction equipment are being used.
Contact our team at (212) 222-1111 for your free case evaluation.
Many flawed devices can quickly become dangerous equipment on construction sites
During regular training sessions, detailed information must be shared about the five pieces of dangerous equipment named above. Furthermore, employees must be encouraged to ask questions about how to properly use each machine.
Sadly, a recent Manhattan crane accident caused at least twelve (12) people to suffer injuries. The crane apparently caught on fire during the early morning rush hour, before falling to the ground between 41st and 42nd streets. While the investigation is ongoing – at least one source stated that a hydraulic fluid leak may have caused the sudden blaze to destroy this crane.
Safety measures for cranes on construction sites – proper training is always crucial
Expert care must be exercised while assembling all parts of the crane. A shift supervisor should always observe or take part in this process.
Training classes should include all personnel since many workers, and members of the public, can be harmed when cranes collapse. Additional training courses should be offered or required of all certified crane operators. Long hours and stressful work conditions can easily cause experienced operators to forget some safety measures.
All pertinent state safety regulations and OSHA (Occupational Health & Safety Administration) standards concerning cranes must be explained during training.
Daily inspections of each crane's parts must be carried out. These should occur before, during, and after each operator's shift. As the crane accident noted above documents, even simple fluid leaks between parts can lead to sudden disasters.
Routine maintenance is crucial since mechanical failures are common, especially when all parts are not regularly checked and oiled.
Given that there are many different types of cranes – and attachments – decisions about choosing them should be shared by an operator and a supervisor.
Properly loading of cranes is a key skill that must be taught and regularly evaluated.
Backhoe construction site safety measures that should be taught and observed
Always walk across the property that you'll be working on before getting into the backhoe. Note the areas where there are indentations and be sure a careful study of the ground has recently been completed regarding underground hazards.
Drive at a reduced speed whenever moving across congested areas or across rough or uneven terrain.
Try to keep your bucket low to maximize visibility while working. This is especially important when working on slopes.
Be extra careful and move slowly when making any turns on slopes so you can avoid turning the machine over on its side.
When working near an excavation site, try to work perpendicular to it at an angle. This can help prevent a cave-in accident.
Since most backhoe weight is near the rear of the machine, try to only back up slopes instead of driving forward.
Never allow more than one person in the backhoe cab at any time. Making an exception can cause the backhoe to tip over. If someone needs to speak with you, turn off the machine and carefully climb to the ground.
When you're about to start digging, be sure your stabilizers are resting on a solid base.
Upon finishing your work, always park the backhoe on a level surface before shutting the engine down.
Always lower the front attachment to the ground before walking away from the parked backhoe.
If your backhoe has a cooldown feature, use it. If you don't have this type of mechanism, always operate or run the engine at half speed — without a load — for several minutes before shutting it down.
Always lock up this machine in the safest place possible at the end of each day's last shift to prevent theft and vandalism.
Bulldozer guidelines
Although bulldozers are very useful to most construction projects, they can easily play a role in
dangerous accidents if a fully certified operator doesn't handle them properly. Here are some safety guidelines that should always be observed.
Always wear basic PPE (personal protective equipment), even if you believe you won't need to leave the bulldozer cab for several hours.
Never take a shortcut when climbing into your bulldozer seat. Too many bulldozer operators suffer bad falls when they fail to use the provided steps and guardrails.
Make sure your boots are clean before climbing up into the operator cab and before exiting it again. Falls often happen when this simple safety measure is overlooked.
Check the oil and amount of gas you have before starting a new shift. Also, be sure to latch down any parts of the bulldozer that might become loose – such as the back ladder or the ripper.
Before moving forward in your dozer on any shift, be sure to clean all your most important cameras and windows. This helps keep your line of sight as clear as possible.
Move forward slowly while handling all tasks. This allows you to maintain maximum control over the machine.
Be sure you know where all nearby power and water lines are located. You can prevent hazardous accidents by never going near them.
While working, try to focus on the middle of the blade since this can help you minimize material spills off to the sides.
When finished, be sure to lower the blade and ripper to ground level before you turn off the engine. Always park on a flat service and use your strongest parking brake.
Contact our team at (212) 222-1111 for your free case evaluation.
Unique challenges posed by construction site accidents – dump truck safety guidelines
Be sure to load all materials evenly into your truck bed. Otherwise, the truck may become unstable and tip over.
Always empty your truck contents on level ground. Otherwise, tipping dangers can occur. When dumping your contents while moving, be sure to keep the entire length of materials level.
Avoid dumping materials onto soft or loose surfaces.
Always stay seated in your truck cab while dumping materials.
In advance, ask all other dozer operators, spotters, surveyors, and other workers to avoid gathering anywhere near the area where you will be dumping out your truck's materials. Far too often, people are seriously hurt or killed when standing right next to a dump truck that's dropping its load onto the ground.
Although many accidents occur involving bulldozers and the other dangerous construction pieces of equipment already discussed above, the excavator – often leads to some of the most deadly accidents.
Excavator safety tips for protecting everyone on each construction site
Although there are many different types of excavators, certain safety precautions apply to all or most of them. Here are some of the most general ones.
All workers must be reminded to stay as far away as possible from each excavator's elevated loads. This includes keeping a great distance away from an excavator's swing radius that can be very wide.
Supervisors and excavator operators must make sure that no one is allowed to attach any
new parts to an excavator – that have not been expressly approved, preferably in writing, by the manufacturer of the excavator. Prior to using any new attachment, an appropriate "connection test" must be performed.
Excavators' coupler devices must be updated regularly.
While general training sessions should be presented to all workers assigned to handle excavators, specialized courses should be offered to the more advanced workers asked to handle parts known as quick couplers. Those parts are used when adding buckets and other attachments to an excavator.
Construction companies should require an experienced and highly responsible supervisor to oversee the proper, safe performance of all excavator tasks.
Types of injuries these five machines can inflict on workers or innocent bystanders
Serious scrapes, cuts, or deep lacerations
Various types of bone fractures – or crushing injuries
Major lung or breathing difficulties
Severe head and neck injuries
Possible exposure to toxic substances
Liability and responsibility in construction site accidents
Our firm's attorneys have handled many New York construction accident lawsuits involving the types of dangerous pieces of equipment referenced in this article. We'll make sure that in addition to your employer, all contractors, and sub-contractors (and other third parties) who failed to meet all state and OSHA safety standards – that were directly involved with your injuries – are named as defendants. 
If you have suffered serious injuries after an accident caused by someone else's negligence, you need to contact our New York City construction accident law firm. We will carefully investigate all the facts of your case, review all your medical records, and then fight hard to win the maximum compensation available to you. We want every client to fully recover from all lost wages, pain and suffering, medical expenses, and other losses.
Contact our team at (212) 222-1111 for your free case evaluation.
FAQ
What are the most dangerous pieces of construction site equipment?
The five most dangerous pieces of construction site equipment often are cranes, backhoes, dump trucks, bulldozers, and excavators.
What are some safety measures for cranes on construction sites?
Safety measures include exercising expert care while assembling all parts of the crane, providing comprehensive training to all personnel, adhering to all pertinent state safety regulations and OSHA standards, carrying out daily inspections, and maintaining routine maintenance of the crane.
What types of injuries can construction equipment cause?
These machines can inflict serious scrapes, cuts, or deep lacerations, various types of bone fractures, traumatic brain injuries, major lung or breathing difficulties, spinal cord injuries, severe head and neck injuries, and possible exposure to toxic substances.
Who can be held liable in construction site accidents?
In addition to your employer, all contractors, sub-contractors, and other third parties who failed to meet all state and OSHA safety standards that were directly involved with your injuries can be named as defendants in a construction accident lawsuit.