EP 01 S 06: Answering Personal Injury FAQs – Meet The Team Series – Trial Stories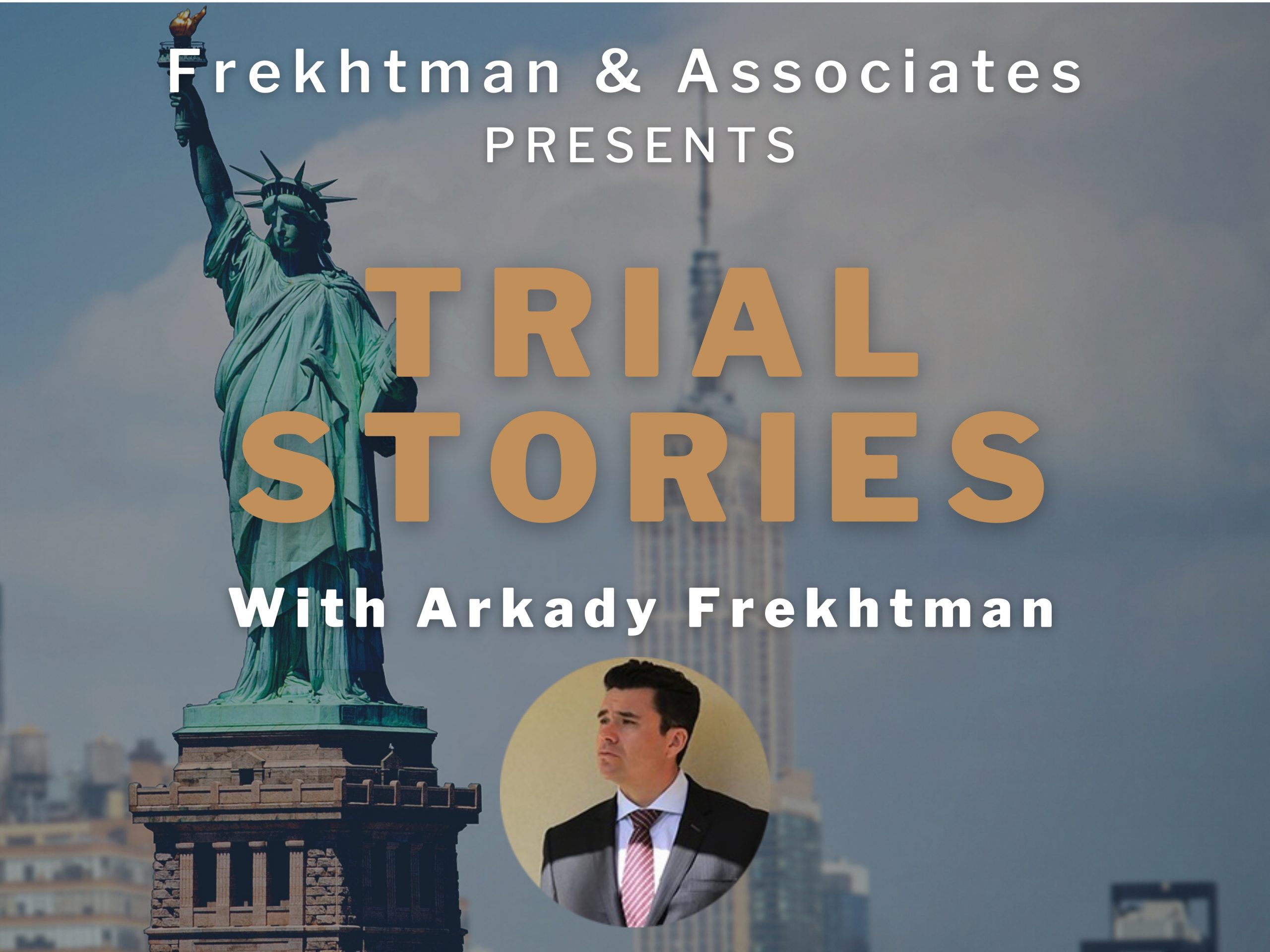 Meet the Frekhtman & Associates team in our new podcast episode! Meet Merita And Damir!
Full Transcript:
Arkady Frekhtman:
Good afternoon and welcome to Trial Stories. Today we're here with members of the F&A Injury Lawyers team. We have Damir and we have Merita.
What is the most important lesson you've learned over your career?
Damir Rahimi:
I will go first.
Arkady Frekhtman:
Okay.
Damir Rahimi:
So, one of the important lessons would be just be patient with the clients that you work with. Because sometimes, people go through a lot of hardship and just torment and you have to be patient with them and be very attentive to their needs and just hear out their story. That's one of the most important things because we're all human, we're trying to just understand each other and be just helpful to each other and trying to resolve problems so to say. And that would be one of the lessons that people in my profession should know in my opinion because, in the end, we're all just people trying to help each other and facilitate each other's problems.
Merita Ivezaj:
I agree with you actually, that's what we need to … Well before this, my career change was I used to work for a French chef in Manhattan and it was very kind of like, I took my customer service skills from there and I brought them here. So, my big thing is just working with the clients, just making sure everyone is happy, satisfied with our services, that's our number one priority here. Also, our priority is just basically making sure that our clients get the right treatment.
Damir Rahimi:
Absolutely.
Merita Ivezaj:
And they're happy with their treatment, their doctors, and anytime they want to change a doctor or anything like that, we're always here to assist with anything. And I think that's our number one priority here, just to make sure that our clients are getting the proper treatment.
Damir Rahimi:
Oh yeah, absolutely. The other day, one of the clients asked us, "Hey Damir, can you schedule us a treatment for the physical therapy? I really want to attend physical therapy treatments but I just can make it on time. Every time I have to go to work all the way to Long Island and I have to go back to the city, it doesn't work for me and we have to find solutions." We'd say, "Hey, you know what, there's one good physical treatment facility right by your work, would you be able to maybe get maybe an hour break from your work and attend physical therapy?" And we just have to find solutions for our clients and get them the best treatment we have, so to say.
Arkady Frekhtman: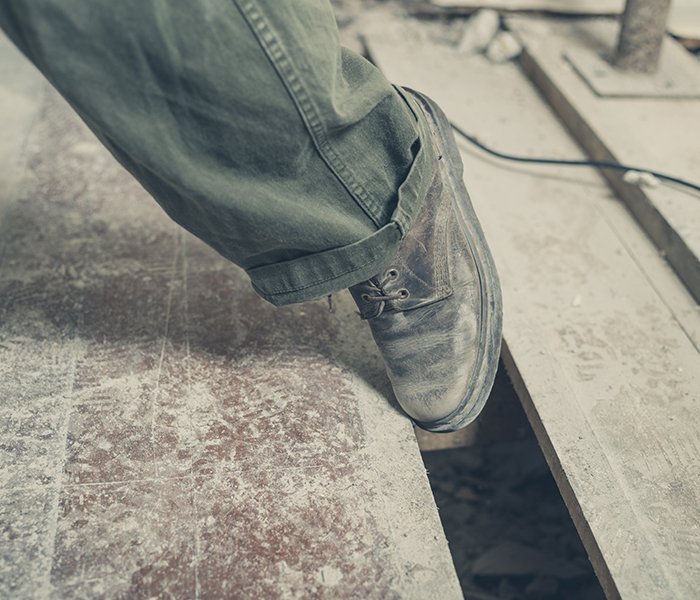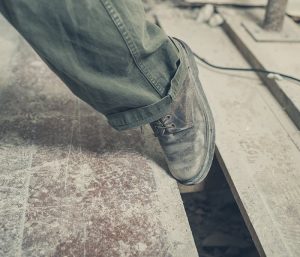 Yeah, no, those are really good points you guys bring up. Yeah, it's interesting because like what Damir was saying in the beginning about you got to be patient with the client because really, they're just a human being and they got into an unfortunate accident, could be a ceiling collapse, could be a hit by a truck, anything, trip and fall. And then, this got thrust into their life unnaturally because it usually happens due to the negligence of another party and now they just have to deal with it.
So, one day they're enjoying their life, they're enjoying their passions, who they love, their family, their friends, their significant other, what they love, whatever it is, the sports or cooking or whatever it may be.
And then, the next day after this event, everything is almost like they're in a twilight zone, "What's going on? I'm hurt, I can't cook, I can't walk." Sometimes with a traumatic brain injury, "I can't recognize people in my family, I can't think the way I used to." So, that's really important to be really patient with them and to be understanding with them. And no, it's great that you guys are patient, that's difficult. So, sometimes some of these patients could be very annoying because they're going through a tough time so they're not being annoying because they're a bad person, they're being annoying because-
Damir Rahimi:
They're frustrated.
Arkady Frekhtman:
It's just this thing that is going on in their life.
Merita Ivezaj:
Yeah, because it changes a lot of people's lives. I mean, if you went from doing something every day, even working, some people can't even work anymore and they were passionate about their jobs and yeah, so that's what we try to understand too. Our biggest thing is putting ourselves in their shoes and understanding what if this happened to me? So, I think that's our biggest thing here is that we all try to understand. And I think everyone is really good here with understanding.
Merita Ivezaj:
And relating to everyone that calls because it is traumatic.
Damir Rahimi:
Yeah. Sometimes young people my age sometimes, I was speaking to the client the other day and he was telling me his story and he was telling me how he was severely injured at work and how he shattered his spinal discs and I thought to myself, "Oh my God, what would I do if that happened to me?" And you would just try your best to give him the best treatment and to accommodate any of his needs just because that person could be you, that person could be anybody you know and that's why you do your best and try to accommodate clients.
Arkady Frekhtman:
Yeah, no, it's funny you say that because I was just at a conference, a trial lawyers' university conference with a lot of the top trial lawyers in the whole nation and they all gathered. And one of the trial lawyers, he just got a verdict for $10 million and that's what actually what he said is it's something known as the golden rule, when you're doing a trial, you can't tell the jury, "Hey, imagine if this happened to you and now I'm going to ask you for $10 million," you can't do that because it's considered too prejudicial. If you tell the jurors, "Imagine this happened to you and look at what happened to my client, he has shattered spinal discs," and if they imagine that happened to them, they might just start giving you millions and millions of dollars so you can't do that.
But what he does is he says, "But imagine it happened to me and or imagine this happened to somebody close, a really close friend or a family member," and he said, "You have to do that internally, you have to do that." And then, of course, you don't make that argument because it's not permissible to the jury but because you have that feeling in your mind now you're much more of an effective advocate, so I thought that was a really good point.
Damir Rahimi:
Absolutely.
Merita Ivezaj:
That's so interesting that you're not allowed to say that.
Damir Rahimi:
It's such a good point. You know what I mean?
Merita Ivezaj:
Because these people would get angry. They'd be like, "Yeah, what if it did happen to me?"
Arkady Frekhtman:
Yeah. But you could, I mean, you could intimate it, you could say like … that's what they say maybe don't call the plaintiff by name because if I have a plaintiff and her is Joan Smith and I say, "Hey, this happened to Joan Smith," now everybody disassociates and thinks, "Oh, this happened to Joan Smith. If I got involved in … if the same circumstances presented to me, I would be more careful," and that's bias that, "It wouldn't happen to me, it happened to Joan Smith." That's why a lot of the good lawyers do what they do is when they present an argument, they say a person was walking down the street, they tell a story. And then you're just like, "Oh, it's a person, it could be anybody. It could be me, it could be …" and then that way you can do that without … you can't do it explicitly but you could still … there are techniques that a lot of the top lawyers use to still make that happen.
Merita Ivezaj:
Wow. That's good advice for you since you'll go to law school.
Damir Rahimi:
Yeah. Hopefully next year, yeah.
Arkady Frekhtman:
That's awesome.
Damir Rahimi:
In the future.
Merita Ivezaj:
And that's amazing.
Arkady Frekhtman:
Which law school do you want to go to?
Damir Rahimi:
Planning on maybe anywhere in New York City, I don't want to go too far from the city. Hopefully St. John's, Fordham, maybe Columbia. I don't know.
Arkady Frekhtman:
No, that's awesome. Okay. And let's see, what other questions do we have here? So, the first question was the most important lesson. And the second question is, did you always want to be a paralegal or a case manager? Tell us a little bit about how you got here, your journey.
Damir Rahimi:
Oh, for me it was … well, I went to college back in 2016 and graduated in 2020. I always had the idea that one day I will go to law school, I will study and I will be practicing law somewhere and then join a corporation in the city, that was my dream and that's what I envisioned since the beginning, I would say. But I had leaned on some career maybe hesitations and changes. I thought to myself, "Maybe I should try this out and maybe I should try that out." But in the end, I've met, a lot of my friends who have been working as paralegals prior to going to law school and they told me it was an immense experience to have prior to attending law school.
Because you get to experience what actual practice is like because, in law school, they don't teach you at all how to practice law and stuff like that. They teach you how to do maybe problems spotting, they teach you how to maybe think logically more and rather than how is it like being in the field and how is it like to be a practicing attorney? That's why I decided to be a paralegal for a little while and prior to going to law school, so to say, and then take it from there.
Merita Ivezaj:
And you have an advantage now because now you're getting firsthand experience. So when you go in-
Damir Rahimi:
Absolutely. I will be competing with a bunch of college kids who just got out of college and of course, I would know a lot about the legal procedure and how things work, of course, absolutely.
Merita Ivezaj:
Yeah, what's good here is that all of our attorneys are super patient and everyone's willing to answer questions and teach you, which is why people here work here for a really long time because they feel like it's such a comfortable environment where you can ask questions and you're not thinking you're being annoying or-
Merita Ivezaj:
And everyone's always available to ask answer any questions and that's why a lot of people that do work here if they do leave, go to careers that they got benefited from here, so that's amazing.
Damir Rahimi:
Absolutely. I totally agree with you.
Damir Rahimi:
What was it like for you, Merita?
Merita Ivezaj:
Well, for me, it was like I was working in … I graduated college in 2017, I think yeah. And for me, I was graduated with a criminal justice degree, I got, and then I went into the restaurant world. I lived in New York City and basically … the city was like, you make the money where you work in restaurants or you work in hotels.
Damir Rahimi:
Exactly.
Merita Ivezaj:
So, I worked in a restaurant for about seven, eight years with a famous French chef and he taught me a lot of things where basically, that's where I got my patience from and customer service skills but the clients there were different from here but everyone's all relatable. So basically, when I applied here which was a few years ago, I was interested in being a paralegal so I actually worked my way up here to be a paralegal.
Damir Rahimi:
All right.
Merita Ivezaj:
Because I didn't start as a paralegal, I started as a receptionist, and then I worked my way up and that's why Arkady does give everyone so many chances to work your way up. So, that's totally a benefit of being here.
Damir Rahimi:
When I think of a five-star chef, I think of Gordon Ramsay for some reason, what's it like being-
Merita Ivezaj:
Gordon Ramsay yeah, it's very intense actually, trust me.
Merita Ivezaj:
Yeah, it's very intense. They take it very seriously so it was difficult. Yeah. It's a lot of pressure. Whatever you did there was extremely under a lot of pressure.
Damir Rahimi:
I see that's very interesting.
Merita Ivezaj:
But yeah, he's like Gordon Ramsay.
Arkady Frekhtman:
There is probably a lot of corollary between say operating a restaurant because it's almost like a ballet, everything has to be perfect. Someone sits down, they expect a five-star meal, they're at a five-star restaurant in Manhattan, one of the best restaurants in the world so they probably expect something like a mousse, moosh or whatever, the appetizer and the wine pairing. And then if something goes wrong they're like, "Excuse me, sir," and many different waiters have to come over, not just one waiter so it's like a whole ballet going on.
And it's kind of, I mean, you can draw the corollary to handling litigation too because you have a lot of different people. You have the receptionist, you have the case manager, the paralegal, the attorney, maybe the trial attorney, but you have the associate attorney, you have the appellate writer or the motion writer and it's also everything, there's a lot of moving parts and you have to make sure everything's going smoothly.
Merita Ivezaj:
Yeah. So, everyone plays a part and so everyone gets the job done so I agree. That's where I learned a lot of stuff, the skills elsewhere with learning from him. So, yeah.
Arkady Frekhtman:
And was the actual head of the restaurant, the famous chef, was he there?
Merita Ivezaj:
He was actually there maybe once every two, three weeks.
Merita Ivezaj:
He had another chef working for him but he was there once every two, three weeks. And sometimes when we have presidents like Barack Obama, Bill Clinton came, he would come in and he would cook for them.
Merita Ivezaj:
Yeah, so he's like … I used to see people every day.
Arkady Frekhtman:
Oh, that's very interesting.
Damir Rahimi:
Yeah, that's very interesting.
Arkady Frekhtman:
Who was your favorite celebrity that you saw?
Merita Ivezaj:
I think Drew Barrymore, she was super, super sweet. We actually had a conversation and it was like having a conversation but it felt so normal so actually, she was really pleasant. But for the most part, they were all pretty pleasant.
Damir Rahimi:
I see that's very cool.
Merita Ivezaj:
Yeah, so it was an awesome experience.
Arkady Frekhtman:
That's really cool. Okay. And then our final question for today,
What's a commonly held belief about your industry or profession that you passionately disagree with?
So, something that people believe is true about, let's say personal injury lawyers or civil trial attorneys that you disagree with.
Damir Rahimi:
Yeah. I would say that the common image about personal injury attorneys is quite obscured I would say over time. People think of personal injury attorneys as money-grabbing, just greedy people who only care about money, who don't care about their clients, which is absolutely not true and it's not what we do here at Frekhtman and Associates, I can assure you about that. Well, of course, our priority is to get our clients straight away and get them treatment, get their injuries squared away first, and then, we can get the proper settlement for their injuries and for all the torment they went through. And this image of attorneys being just there for the money is absolutely false. I would say that's one of the common misconceptions and something definitely is not true about the industry.
Arkady Frekhtman:
Yeah. I mean, I think you hit it on the head there because basically, it's not just … I mean, people think that attorneys are out there for the money and of course everyone likes money, I'm not going to say attorneys aren't like Mother Teresa, they're doing a lot of unadulterated pure altruism, they're not doing it for free, it's not a charity.
Damir Rahimi:
Absolutely.
Arkady Frekhtman:
Everyone wants to make money but the point is, are you passionate about the work?
And the work is dealing in customer service with the client, making sure the client gets their treatment, doing the legal writing, going to court, and being their counselor, their guide, and their advocate in court. So, I think if you're passionate about the work then the money will come from that. The money is like a benefit that you, as an attorney will obtain. But I also, agree with you, personal injury just gets a bad rap. I was actually driving to a restaurant about two weeks ago, it was my son's birthday. And it was, I think it was a Sunday.
We were just driving to this restaurant in Long Island and I see this sign on the left and it's like a dinky little office, second-floor office and it says something, I forgot the guy's name like, "Saul Goodman," whatever, "Personal injury lawyer," and I just thought to myself, "Oh my God, I would've hated to be in that little office, that little dinky office, that little …" and why is that our opinion of personal injury lawyers? Well, people that go on the buses and they say like, "Have you been hit by this bus?" Or people that, they hammer the insurance companies or whatever. So I thought like, "Well, why are people doing this? Why is that the impression that people have of personal injury lawyers that they're like ambulance chasers and this whole thing."
And I think a lot of it has to do with the insurance industry because they're a billion-dollar industry and guess what? They don't want you to sue, they want to collect premiums but do they really want to pay out legitimate reasonable amounts for injury victims? No, they don't. So, they create this whole misinformation campaign toward reform, about lawyers being ambulance chasers so that, it's almost like on a subconscious level, you slip and fall in the back of your mind you're going to think, "Oh, do I really want to bring this case? Probably not, because I don't want to be going to one of these ambulance chasers and I don't want to be going to court and try to receive something."
But you know, it's just really if you frame it differently, if you look at it differently, what it really is is civil justice because in the declaration of independence, you have the right to life, liberty and the pursuit of happiness. So, if you get grievously injured and it's a life-changing forever injury, now you can't be happy, so why can't you pursue your civil justice and go to court and get a fair amount to compensate you so that you could get the right doctors, so you could get best in class medical care for yourself, for your family and so that you could really rise up again and recover.
Damir Rahimi:
Oh yeah.
Arkady Frekhtman:
Because what the purpose of personal injury law is, as to all the books and all the pattern jury instructions is to put you in the same place where you were before you got injured. But to do that, sometimes you can never do that because the injury's so bad but sometimes you can and then the money's meant to do that and then you just continue on with your life because that's ultimately your goal.
Merita Ivezaj:
I actually agree with you. And the commercials actually give personal injuries a bad rap too because you see all these commercials and they're so dramatic and it's so funny, but that's why maybe some people are skeptical about opening cases because they're like, I don't know, they look at these commercials maybe. I don't know. But I agree with you though. When I first started working here, I was so intimidated by … I was like, "Oh my God, personal injury attorneys they could be so mean," I was so nervous. And actually it was the complete opposite, everyone was so nice and friendly. And I was like, "Oh, okay, I guess they're not all mean."
Damir Rahimi:
That's right. Yeah.
Merita Ivezaj:
So yeah, that's absolutely like-
Damir Rahimi:
Yeah, and I'm not going to lie too, I was guilty of that myself before going to personal injury I thought, "Oh my God, these guys are just in there for the money, they don't care about anybody else." And now, that I had to experience actually working at a personal injury firm, my preconceptions have been just changed, absolutely. I don't think of it as the same and I work with Mr. Frekhtman, I work with other attorneys and they're very nice, very polite, very understanding and that's, I think is the most important in this field.
Arkady Frekhtman:
Call me Arkady by the way. [crosstalk 00:20:19] Yeah, no, that's the whole idea, just be a group of people, a team and we all have the same vision and the same passion, which is helping serious injury victims and their families and we just all work together. And of course, like anybody we make mistakes and if our clients make a mistake, we're here to guide them and we're here to just do better and improve day in and day out and get the absolute best results for them. And we can't take every case because there are probably some people who are fakers or whatever and the lingerers, I mean, there are all different types of cases out there but if we can ask ourselves, "Would I feel comfortable sitting next to this client in a trial with the judge on the bench and the jury in the box and would I feel comfortable getting up and presenting his case?"
Then if I say yes, then I have to love that client and care for them and really get to know them, get to know their human story, their biography, who they were as a kid, what they love, who they love, and then be able to effectively tell their story. And then, I think that internally leads to a big allowance of compensation from the jury.
Merita Ivezaj:
Yeah, because that defines probably, you feel like it defines your character too, it's like you're representing someone that you feel like, or maybe he's not being truthful because you don't want to put yourself in front of a judge and represent someone that you don't feel comfortable with so I totally understand that.
Arkady Frekhtman:
Yeah, of course.
Damir Rahimi:
Absolutely. Yeah.
Merita Ivezaj:
But no, I agree though, it's tough to work being in a courtroom, Damir, that's going to be you soon.
Arkady Frekhtman:
Is that what you want to do? Do you go into trial law after you graduate?
Damir Rahimi:
I'm honestly not sure. I have a couple of my acquaintances who work in the transactional field who do mainly mergers and acquisitions and whatnot. And I honestly don't know, I don't know, but everything could change. Based on what I've been told, I've been seeing people are not very sure about their field, what they want to practice before actually going to law school. I think as of right now, I would say my challenge is just getting into law school and then getting all through L1, the first year of law school, and then I'm going to take it from there. But as of right now, personal injury is sure is fun, I'm not going to say anything about personal injury. It is very engaging. It is very … just seeing a person from going … from the horrible circumstance to better and seeing the person recovering from all of their injuries is sure is nice and I do want to see that more in the future of course.
Merita Ivezaj:
Yeah, the funniest part is giving out the checks because they're so happy and it's so fulfilling.
Damir Rahimi:
Oh yeah, absolutely. Yeah, that's what we do.
Arkady Frekhtman:
Yeah. So, you feel like you've achieved justice for them.
Damir Rahimi:
Oh yeah.
Arkady Frekhtman:
It's like the final step.
Damir Rahimi:
Absolutely.
Arkady Frekhtman:
Okay, cool. Okay. So, thank you for joining us today. I think we went through these questions and had a nice discussion and in about a week or so, maybe we'll do another podcast where we have other team members from Frekhtman and Associates to join us and we can get other perspectives and other questions. And if you have any questions, feel free to subscribe to our channel and drop us a comment and we'd be happy to answer your questions. Okay. Have a great day, everyone.
Damir Rahimi:
Bye bye.
Arkady Frekhtman:
Goodbye.
(silence).
Get Legal Help in New York
If you have suffered a personal injury due to someone else's negligence, you need to contact our specialized lawyers. We will carefully investigate all the facts of your case, review all your medical records, and then fight hard to win the maximum compensation available to you. We want every client to fully recover for all lost wages, pain and suffering, medical expenses, and other losses.
Video Version: