Auto accidents can involve a wide variety of vehicles: cars, trucks, vans, buses, and other vehicles frequently seen on the streets of New York, Brooklyn. Auto accidents are the most common cause of serious injuries in America.
Serious Injury Threshold in New York
Recovery in New York is limited to auto accidents where someone has suffered a serious injury. Many times an auto accident victim will not be able to recover compensation other than first party benefits such as medical bills and lost wages. There are nine categories of serious injury and judicial interpretation of what qualifies can get complicated.
If an injury is serious including a fracture resulting from an auto accident, recovery can be obtained.
Auto Accident Causes
Driver failing to see what there is to be seen
Distracted driving
Aggressive driving
Failing to yield to other vehicles
Following another vehicle too closely resulting in a rear end collision
Driving while intoxicated
Texting while driving
Driving too fast
Failing to follow traffic control devices such as a red light or stop sign
Auto Accident Injuries
Spinal cord injury
Herniated or bulgind disc
Fractures or broken bones
Knee or shoulder injuries
Many other types of injuries
The New York auto accident lawyers at F&A will fight to recover maximum compensation for you. Contact us at (212) 222-1111.
What to do after an auto accident
Sooner or later, every driver will be involved in an automobile accident. Whether the accident is your fault or the fault of another driver, you will be in an accident — it is just a matter of time. When the inevitable happens, will you know what to do?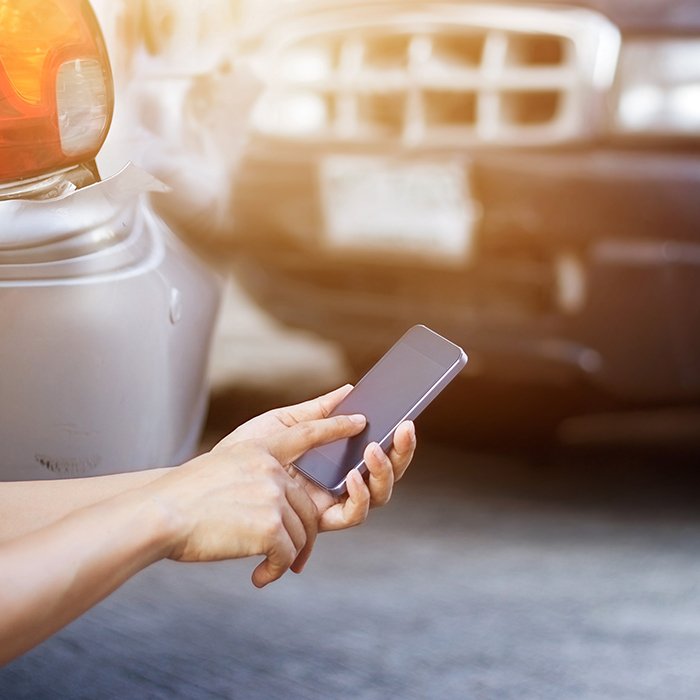 Here are a few simple tips on what to do when you are in an accident:
Determine the extent of injuries: Check to see if the other driver or passengers in either vehicle need immediate medical attention. If so, call 911 before doing anything else.
Determine the extent of damages to the vehicles: Check the extent of the damages to both vehicles. If the vehicles are endangering or seriously impeding traffic and can be moved to a safe area, do so. Otherwise, leave the vehicles where there are until the police arrive.
Call the police:
Regardless of how minor an accident may appear on first inspection, it is critically important that you call the police. Many insurance companies will refuse to honor a claim without a police accident report. The police will also be able to better evaluate the need for medical assistance, which can protect both drivers against future medical claims.
---
Call your insurance company: It is vitally important that your insurance company be notified as soon as possible about the accident, regardless of whether your or the other driver was at fault.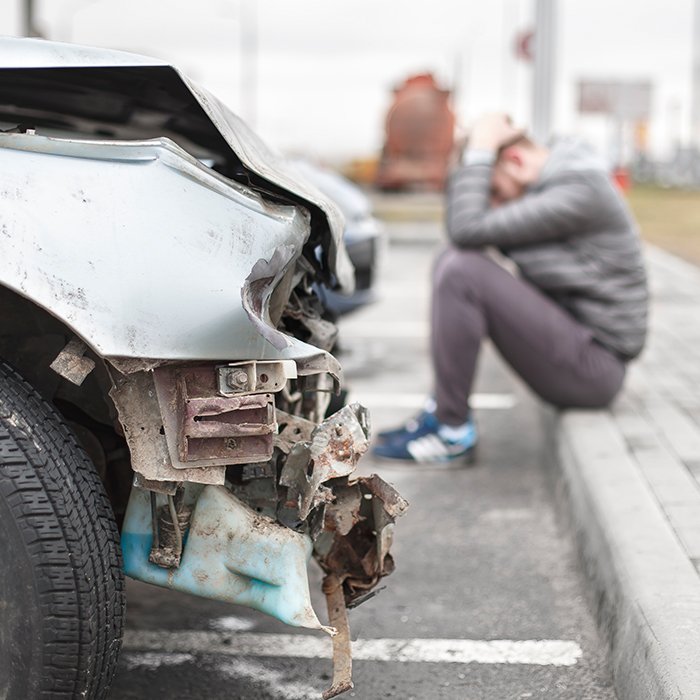 Document everything:
Nearly everyone has a cellphone with a built-in camera – use this to take pictures of both vehicles and the accident scene as soon as possible after the accident, preferably while both vehicles are still in the same position they where in after the accident. Also, when exchanging personal information with the other driver, take photographs of the other driver's insurance card and driver's license. Why simply write this information down when you can have photographic records of both critical documents? This documentation can be critically important if there is any dispute over responsibility for the accident.
Talk to witnesses:
Talk to anyone nearby who may have witnessed the accident. If they did, get statements from them as well as contact information. This will be very valuable information if your insurance company has any follow-up questions for them.
---
Never admit fault:
Under no circumstances should you admit any fault in the accident to police or to the other driver. Limit any conversation with the other driver to only that which is necessary to get their personal information, and only give police what is needed to complete the accident report. Also, as harsh as it sounds, you should never apologize to the other driver. This could later be construed as an admission of responsibility for the accident, and could have serious financial and legal repercussions for you.
Get legal representation:
In an ideal world, insurance companies would simply pay for an accident claim, and for any related incidental cost such as medical care or car rentals once legal responsibility has been established by the police. Unfortunately, this is not an ideal world, and insurance companies are more interested in denying claims and protecting their bottom line than in taking care of your needs. For this reason, it is very important that you contact an attorney as soon as possible after an automobile accident. This is equally important whether you caused the accident or the other driver caused it.
Contact us today for more information on what to do after an automobile accident, or for assistance with any other legal matters you may have.