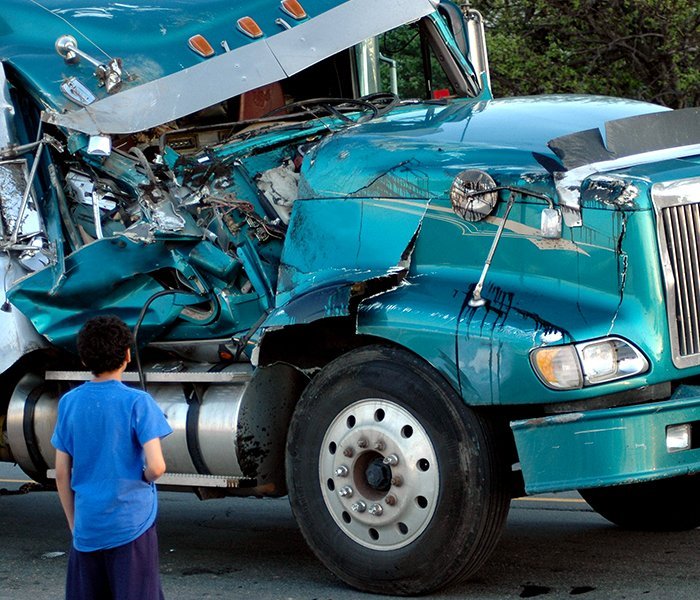 The trucking insurance companies have their own defense lawyers working hard to protect their interests. It is vital to hire a Truck Accident Attorney to fight for your rights immediately following a truck accident. A timely investigation is crucial so that witnesses can be identified, witness statements obtained and photos of damage to the vehicles, points of impact, and location of accident can be taken. In some circumstances it is advisable to hire experts in the field of accident reconstruction or trucking industry.
Insurance companies are so aggressive that they sometimes contact individuals injured in a trucking accident right after an accident and before people have had a chance to even consult with an attorney or obtain any medical diagnosis so they know the full extent of their injuries. By offering accident victims anywhere from a few hundred to a few thousand dollars, the insurance adjusters cajole individuals to sign a general release thereby forfeiting their right to sue forever. Be wary of this practice and do not fall victim to this predatory practice.
---
Frekhtman & Associates represent victims of trucking accidents including Bronx, Brooklyn, Manhattan, Queens, New York City (NYC). Our Law Firm represents individuals who have been injured due to the negligence of Garbage Truck, Delivery or Box Trucks, Jackknife Truck, Bucket Truck and 18 Wheeler Truck drivers and trucking companies.
Important Questions about your Truck Injury Compensation
If a trucking accident victim does not hire an accident attorney the insurance carrier will be much better off financially. That is why adjusters phone victims and offer anywhere from $500 to $5,000 settlements days after an accident in exchange for a signed release. Later if the accident victim develops a serious and permanent injury which might require a spinal surgery, he or she cannot pursue any further claims. Yet, a back surgery case against a trucking insurance carrier may be worth well in excess of one million dollars.
It is crucial for potential clients to be educated about the process of what they should and should not do after a trucking accident. The hiring of a trucking accident lawyer is an important decision which a client should make after being fully informed. For most people, a truck accident is something completely new and foreign. They have never been in an accident involving truck and don't know the process. This is where an experienced truck attorney can help.
---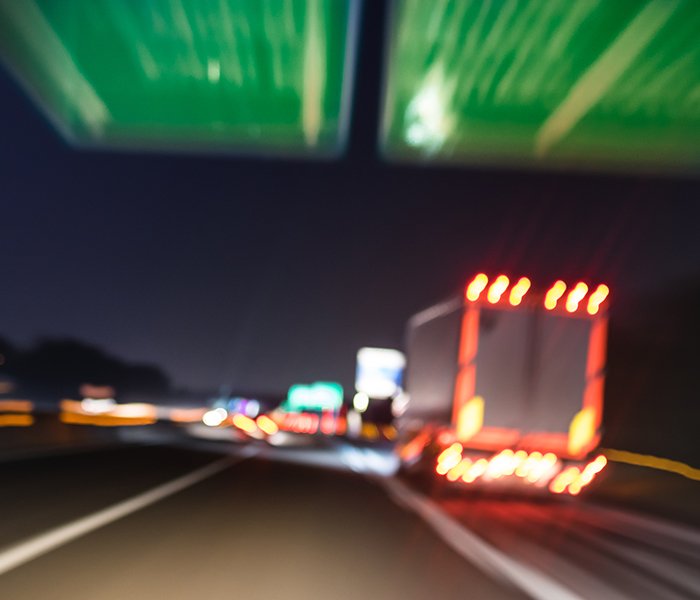 Frequently Asked Questions about Truck Lawsuits
Q: Do I need to consult with a truck accident lawyer?
A: Yes, Consult an attorney right away. The trial lawyers at Frekhtman & Associates (866) ATTY-LAW specialize in trucking accident cases and have recovered multi million dollar verdicts and settlements.
Q: What if I can't afford to pay for a lawyer?
A: The consultation is free. All legal work is free. We only charge a percentage of the recovery we win for you. That means if we win monetary compensation for you, we charge a standard percentage set by the New York Appellate Division Court System. Usually it is one third of the recovery. Therefore you don't need to worry about being able to afford a lawyer.
---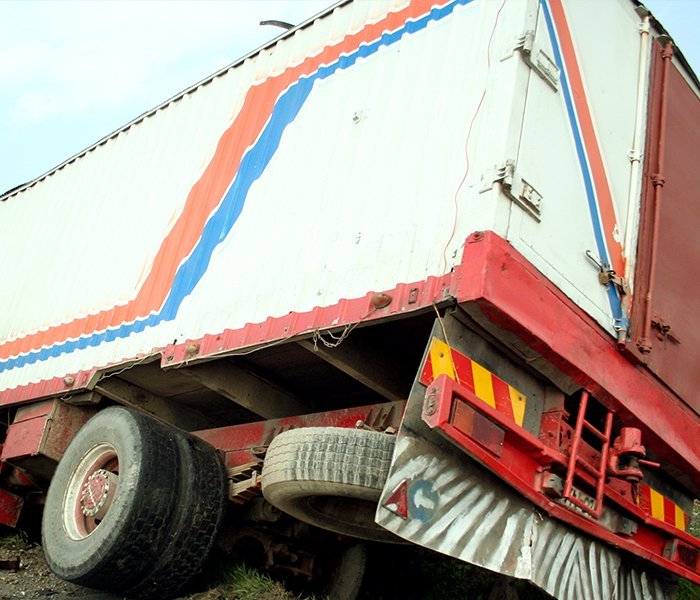 Q: How long can I wait before hiring a personal injury lawyer?
A: It is always better to hire a lawyer immediately so a complete investigation can be conducted before witnesses or evidence disappears. A trucking accident lawyer can also help in coordinating your medical care to ensure you are seeing the right doctors and getting top notch medical treatment. Since all cases are handled on contingency with the legal fee set as a percentage of the amount the attorney's win for you, there is no downside to hiring a NY Accident Lawyer right away. Remember, insurance companies for the trucking companies will deploy accident investigation teams to go to the scene and collect evidence to support the truck driver's version of what happened. It is therefore important to have an attorney fight for your rights.
Q: Can I settle with the trucking company or insurance adjuster directly?
A: In most cases especially those with a serious injury or lost earnings/ wage loss claim, it is much more advantageous to hire a lawyer.
---
By dealing with the insurance or truck company yourself, you are at a disadvantage in that an experienced professional adjuster or corporate attorney who makes a living settling claims every day is negotiating with someone who most likely has never been in an accident involving truck and has never negotiated a settlement. In addition, insurance companies usually offer much less money to a lay person as compared to an attorney. And most importantly, they usually negotiate a case shortly after the accident at a time when the victim does not yet know the full extent and severity of his or her injuries. But a small settlement now will preclude you from ever bringing suit later.
Further, most lay persons don't know the full value of their case because they have no experience in comparing their case to other similar cases reported in the jury verdicts and settlements. Accident victims wont know they are entitled to past and future special damages such as lost earnings, medical care, and other economic damages which an expert can quantify. Accident victims wont know the value of their case in part depends on the legal venue where the case can be filed. These are just a handful of numerous pitfalls a lay person may run into. Just like someone would not attempt to perform surgery on themselves it is much better to retain an attorney in an accident involving trucks.
Q: Why is an early investigation important?
A: The scene of any type of auto accident (involving trucks) changes in the minutes, hours, and days following the event. The weather may change. Accident debris may be removed or swept away. Tire marks on the roadway may disappear. Photos of the points of impact between the vehicles, the damage to each vehicle, and photos of the location of accident are crucial in proving your case.
Q: I got a call from the truck's insurance company. Should I give a statement?
A: No. The insurance company has one goal: to pay you nothing or as little as possible. This is an adversarial process meaning the trucking company and insurance company is an adversary or enemy in this process. Their interests are completely different from your interests. Often times they will record your statement and then introduce it as evidence against you at trial. For example, if someone says they are "okay", a recorded statement may be used to prove they were not injured even if they later developed symptoms which necessitated medical care.
Or an experienced adjuster may get a victim to state something against his or her interest with respect to how the accident happened. For these reasons, it is best NOT to speak with anyone except your lawyer who is fighting for your rights. Just tell the insurance company or trucking company you hired a lawyer and that they should call your attorney.
Trucking accidents such as those with 18 Wheeler Tractor Trailers are some of the most dangerous accidents on the road today. On average, a loaded commercial trailer hauled by a tractor can weigh from 55,000 to 80,000 pounds, whereas an automobile weighs in the 3,000 pound range. The massive size of trucks mixed with driver inattention, fatigue, and the pressure placed by employers on truck drivers to work long hours all lead to accidents. Additionally, many trucks carry combustible or other hazardous toxic materials which are inherently dangerous.
Winning a Truck Accident Case – What do I have to prove?
Bronx truck accident lawyers at Frekhtman & Associates It is crucial to prove that the truck driver failed to use acceptable or ordinary care in driving the tractor trailer and that this negligence resulted in the injuries in question. Early investigation is key. A close examination of the tractor, the trailer, mileage, prior maintenance and repairs, log books, prior legal or regulatory violations by the trucking company or driver, location of impact, witness statements, truck speed at the time of accident, and other relevant evidence should be obtained. If you or a loved one has been injured in an accident involving truck, you need sound legal advice and a knowledgeable trucking accident attorney who is willing to fight for the absolute maximum compensation possible under the law.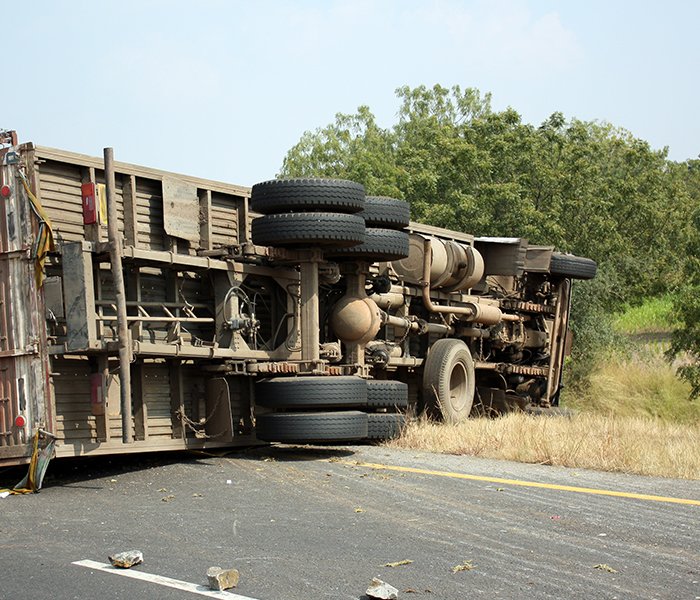 What to do after a Trucking Accident?
Additionally, make sure not to say anything after an accident to the truck driver or to an insurance company as these statements can later be used against you. Often an insurance company will attempt to obtain a recorded statement. When you hire an NY Personal Injury lawyer and file a lawsuit, the litigation process will include a deposition or Examination Before Trial (EBT), in which the insurance company lawyer will ask detailed questions about how the accident happened as well as your injuries. Naturally, there will be slight differences between the tape recorded statement taken immediately after the accident and the deposition taken 6 months to 1 year or more after the accident. At the time of trial, the insurance company's lawyer will point out little differences between the recorded statement, the deposition, and your trial testimony in an effort to discredit your case. Don't allow the insurance company 2 bites at the apple. They are already entitled to a deposition and there is no reason to provide further statements unless your lawyer approves it.
---
After a Truck accident, you must never
Apologize to the truck driver or other involved parties
Admit the accident or anything at all was your fault
Say "I didn't see you" or anything of the kind
Comments like these could be taken as an admission of fault.
An Experienced Trucking Accident Law Firm can assist you with gathering evidence such as:
Information about the tractor trailer's repair and maintenance history
The truck driver's log book, trip manifest, GPS information, truck speed, and the truck's "black box"
Witness statements gathered from eyewitnesses and first responders
The truck driver's driving history, driver's license abstract, prior violations of law or regulations, and prior accident information
The trucking company's rules, regulations, manuals, policies, procedures, and or guidelines regarding safety and maintenance and the company's accident history.