Frekhtman & Associates represents victims of car accident injuries within New York State. We have successfully assisted victims injured throughout New York City, Manhattan, Bronx, Queens, and Brooklyn in some of the top verdicts and settlements, including a trial jury verdict that awarded $69,225,000. If you or a loved one has been affected by a car accident, regardless of whether it was a small fracture or wrongful death, consult with our experienced and knowledgeable trial attorneys to see how they can help your case. Automobile accidents not only involve personal injury law, but insurance law as well. In New York State, it is mandatory to have auto liability coverage, personal injury protection (PIP), and uninsured motorist bodily injury coverage. In order to receive any compensation, you need proper representation.
Additionally, a Notice of Claim must be filed within 90 days of the accident to notify the city or its agencies of the facts and circumstances surrounding your case.
At Frekhtman & Associates, we seek to help our clients navigate the complicated aspects of New York car accident laws and regulations.
Without adequate representation, the insurance companies will seek ways to invalidate your car accident claim and not help cover expenses related to the accident.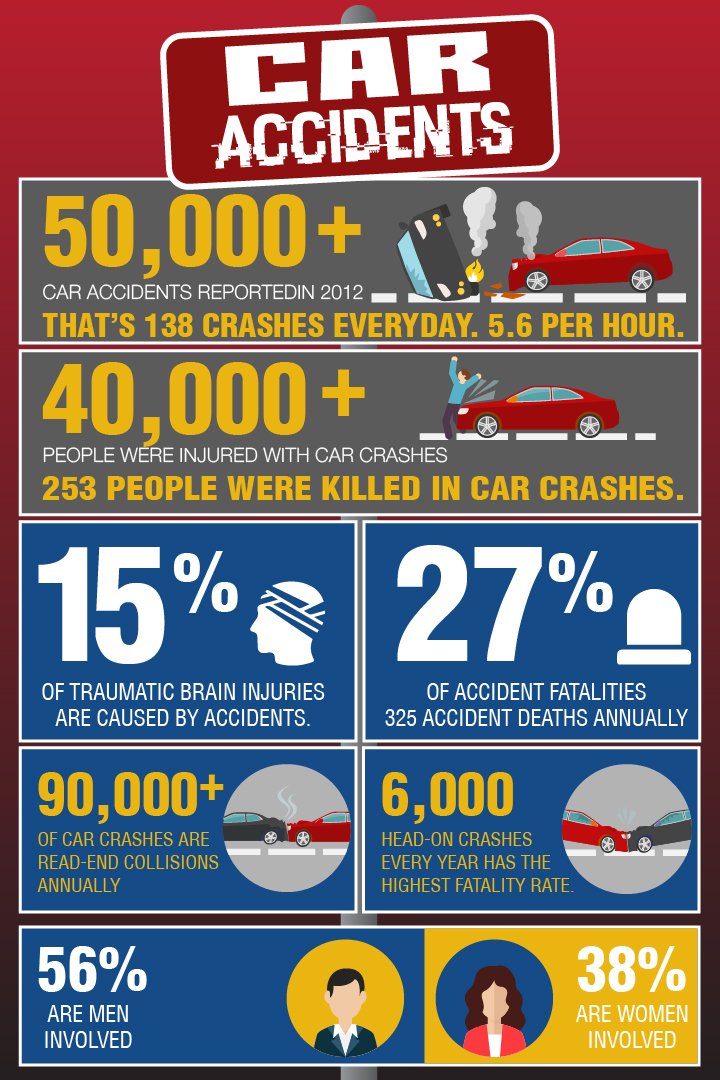 Tips Following Car Accident
Determine the extent of injuries:
Check to see if the other driver or passengers in either vehicle need immediate medical attention. If so, call 911 before doing anything else.
Determine the extent of damages to the vehicles:
Check the extent of the damages to both vehicles. If the vehicles are endangering or seriously impeding traffic and can be moved to a safe area, do so. Otherwise, leave the vehicles where there are until the police arrive.
Call the police:
Regardless of how minor an accident may appear on first inspection, it is critically important that you call the police. Many insurance companies will refuse to honor a claim without a police accident report. The police will also be able to better evaluate the need for medical assistance, which can protect both drivers against future medical claims.
Document everything:
Nearly everyone has a cellphone with a built-in camera – use this to take pictures of both vehicles and the accident scene as soon as possible after the accident, preferably while both vehicles are still in the same position they where in after the accident. Also, when exchanging personal information with the other driver, take photographs of the other driver's insurance card and driver's license. Why simply write this information down when you can have photographic records of both critical documents? This documentation can be critically important if there is any dispute over responsibility for the accident.
Talk to witnesses:
Talk to anyone nearby who may have witnessed the accident. If they did, get statements from them as well as contact information. This will be very valuable information if your insurance company has any follow-up questions for them.
Never admit fault:
Under no circumstances should you admit any fault in the accident to police or to the other driver. Limit any conversation with the other driver to only that which is necessary to get their personal information, and only give police what is needed to complete the accident report. Also, as harsh as it sounds, you should never apologize to the other driver. This could later be construed as an admission of responsibility for the accident, and could have serious financial and legal repercussions for you.
Get legal representation:
In an ideal world, insurance companies would simply pay for an accident claim, and for any related incidental cost such as medical care or car rentals once legal responsibility has been established by the police. Unfortunately, this is not an ideal world, and insurance companies are more interested in denying claims and protecting their bottom line than in taking care of your needs. For this reason, it is very important that you contact an attorney as soon as possible after an automobile accident. This is equally important whether you caused the accident or the other driver caused it.

We Can Help
Contact us today for more information on what to do after an automobile collision, truck accident, or for assistance with any other legal matters you may have.
If you've been injured in a car accident in New York, contact our attorneys today at (866) ATTY-LAW.